Updated September 11, 2019. The information contained in this blog is current and accurate as of this date.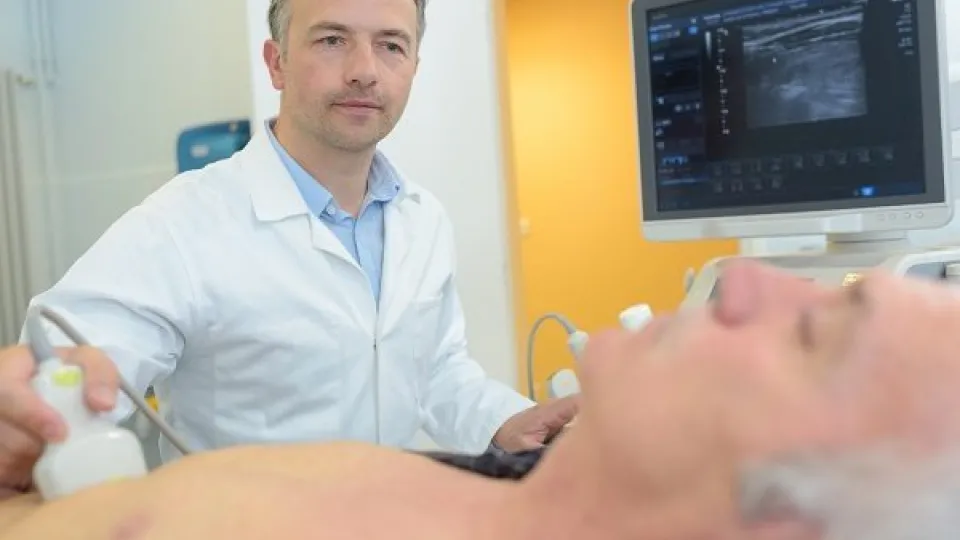 Unless you've ever needed one, most adults haven't come across a Diagnostic Medical Sonographer (DMS), more commonly referred to as an Ultrasound Tech. Those who have been pregnant have had ultrasounds performed to check on babies' health. When women have breast exams, some may receive a breast sonograph if needed to detect cancers or cysts, and those with heart problems may need to have an echocardiogram done to diagnose heart conditions.
As a Diagnostic Medical Sonographer, the need to know how to use each of the different machines needed to perform the various tests is essential for both success in the field and more importantly for your patients.
According to obgynsono.com's Ultrasound Technician Career Guide, there are 6 main types of machines used in various types of sonography. Let's take a look at the specific machines along with the areas of concern.
6 Types of Sonography Machines
Basic Ultrasound Machine
The most commonly used machine is a transabdominal machine which utilizes a transducer to send out high-frequency sound waves that bounce off of structures inside the body. Two-dimensional images are then created as the signal is received by the transducer. The images produced can be shown on a monitor or recorded. Ultrasound machines are also able to record sound, which allows the ability to hear things such as babies' heartbeat during a sonogram.
Doppler Ultrasound
This machine is used to measure the movement and speed of objects in the body. "Dopplers send out a signal and change the frequency of the return signal when an object moves," according to obgynsono.com. The signals pitch becomes higher as objects move towards the transducer and lower when moving away.
3-D and 4-D Ultrasound
Less common, 3-D and 4-D ultrasound machines produce advanced images compared to the usual 2-D. The machine is able to produce these images by taking multiple images of an object and then having a computer mesh them into either a 3-D or 4-D image that can be seen on the screen. 4-D images are a lot cleaner after being meshed together.
Breast Ultrasound
As is evident from its name, this ultrasound machine is built to specifically scan breast tissue. Since women are more prone to being affected by breast cancer, early detection is critical at the beginning stages. Because there is no radiation with breast ultrasounds, they are preferred over other scans.
These machines are able to detect even small abnormalities and also use Doppler signals to monitor blood flow in and out of the breast area.
Cardiac Ultrasound
Commonly referred to as echocardiograms, cardiac ultrasound machines use sound waves to take images of the heart and measure blood velocity using Doppler signals. These machines are used to diagnose heart conditions and assess the health and function of cardiac valves. Used exclusively by echocardiographers, these machines also utilized by sonographers who have the proper education and certification.
Transvaginal/transrectal Scanners
A majority of ultrasound scanners are used on the outside of the body to see what is on the inside, but the transvaginal/transrectal scanner is used in special cases when its necessary to insert a transducer internally to get the scan.
The Transvaginal Scanner is inserted into the vagina whereas the transrectal scanner is used in the patient's rectum. Both are used to scan for abnormalities in their respective areas.
Concorde's DMS Labs Help Prepare Students for Success
The Diagnostic Medical Sonography program is new to Concorde's program line up, so we decided to talk to the Kansas City and Tampa program directors to learn more about the equipment they will be using in the labs.
Sonya McKeown, Director of Concorde's Diagnostic Medical Sonography Program in Tampa, FL said, "our labs will be using two GE logic and two Philips IU22 ultrasound machines, which are comparable to the machines I have used in the field recently. They were chosen to reflect the brands of equipment that are used in our region most commonly."
Brooke Clark, Director of Concorde's Diagnostic Medical Sonography Program in Kansas City, MO said, "Students will also be using ABI Doppler units to perform Ankle Brachial indexes. These ABI kits are extremely efficient and convenient to use and help obtain a high-level vascular assessment and quality bi-directional blood flow information."
"Students will also be using ergonomic stools and open base adjustable tables for teaching optimal scanning techniques to prevent injury and to be nice to the students we have gel warmers to prevent that 'cold gel' shock when practicing on each other."
"Our other component which spans both our lab and didactic curriculum is the use of the computer-based sonosim software, which allows simulation and instruction on scanning for everything from OB patients to needle biopsy guidance." explains McKeown, "There is a probe that allows students to get a jump start on coordinating their hand movements to the appearance on the screen. It's a great tool for getting some practice in before heading out into the real world!"
Clark also mentioned, "there are various Phantoms used for simulation of pelvic scans, breast and testicular ultrasounds used by the students."
Become a Diagnostic Medical Sonographer
If you've been thinking about getting into the health care field but haven't been sure what avenue you want to take, becoming a diagnostic medical sonographer will put you in the thick of things. Concorde can help get you on the right path by providing you a quality education.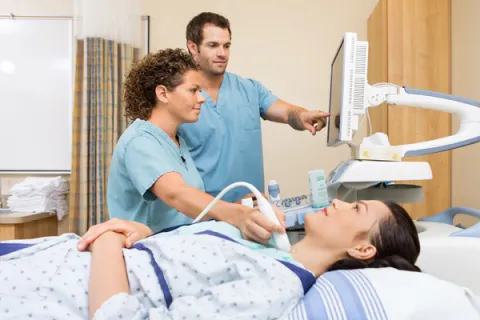 Next Steps?
Interested in learning more about our Diagnostic Medical Sonography program? We have a Concorde representative ready to talk about what matters most to you. Get answers about start dates, curriculum, financial aid, scholarships and more!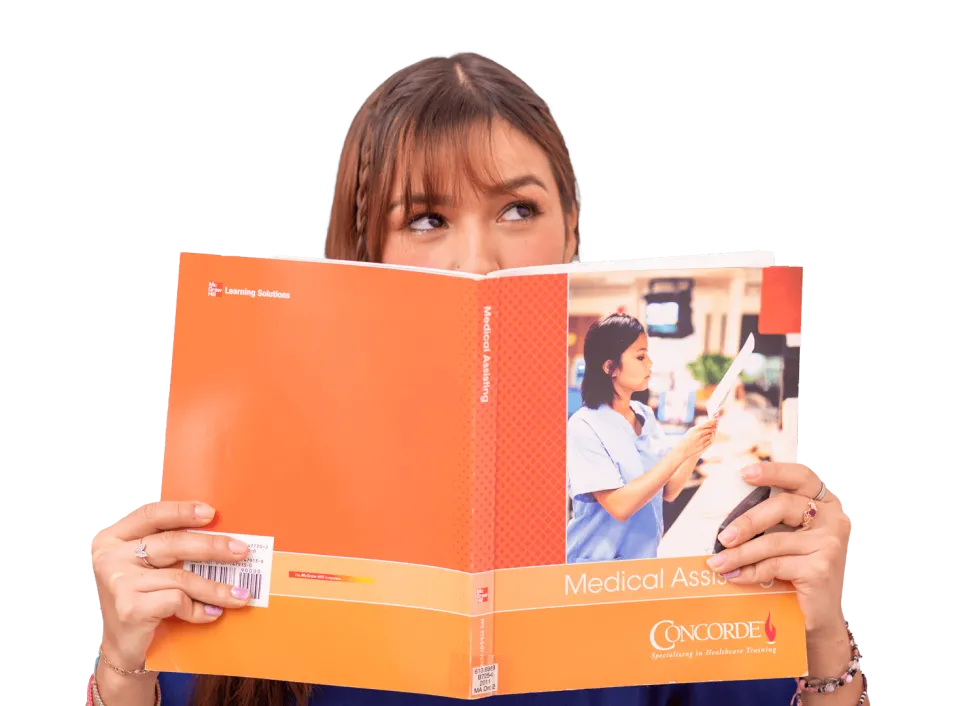 Are You College Ready?
How you think and what you love about life might give you important insights about your college readiness. Our NEW College Readiness Quiz provides instant feedback with your results. Click the button to get started!
START THE QUIZ