Prepare for a new career sooner than you think
Our Concorde Dallas campus offers career-focused health care programs like dental hygiene, medical assisting, vocational nursing, respiratory therapy, and more. The diploma and associate degree programs were designed with input from health care employers to provide students with the knowledge and hands-on skills needed to begin a rewarding health care career.
---
Conveniently Located
The Dallas campus is situated in North Dallas near Richardson and Garland off 635/LBJ Freeway, just East of the High Five. You take 635/LBJ to the Greenville Ave exit and head North toward NorthPoint Medical Arts Center. 
Frequent Class Starts
Concorde Dallas offers frequent class starts each month for many of our programs, because when you are ready to change your life, why wait? Concorde provides students with a variety of resources such as a Career and Student Services Center, a learning resource center, Student Advising and much more. We even offer a dental hygiene clinic that's open to the public where students get supervised hands-on training. Reach out today to find out more! On-site parking is available.
*Program length may be subject to change dependent on transfer credits and course load. Please refer to current course catalog for more information. Concorde does not guarantee admittance, graduation, subsequent employment or salary amount.
The Medical Office Administration diploma program is offered online by Concorde's Kansas City campus, and includes in-person local externship experiences arranged within 200-miles of the local Concorde campus.
The Medical Office Administration program is offered online by Concorde's Kansas City campus, with in-person local externship.
Why Concorde
Concorde is a community of alumni and network that spans from coast-to-coast. Dallas is where you may begin and grow, but where you go next is full of possibilities.
Dallas Campus
12606 Greenville Ave.
Dallas, Texas 75243
PH: (469) 251-4371
FX: (469) 221-3480
---
Campus Hours of Operation
| | |
| --- | --- |
| Monday | 7:30 am - 8 pm |
| Tuesday | 7:30 am - 8 pm |
| Wednesday | 7:30 am - 8 pm |
| Thursday | 7:30 am - 8 pm |
| Friday | 8 am - 5 pm |
| Saturday | 9 am - 1 pm |
| Sunday | Closed |
---
Note: The Concorde Dallas campus is a branch of the Aurora, CO campus.
Message from Campus President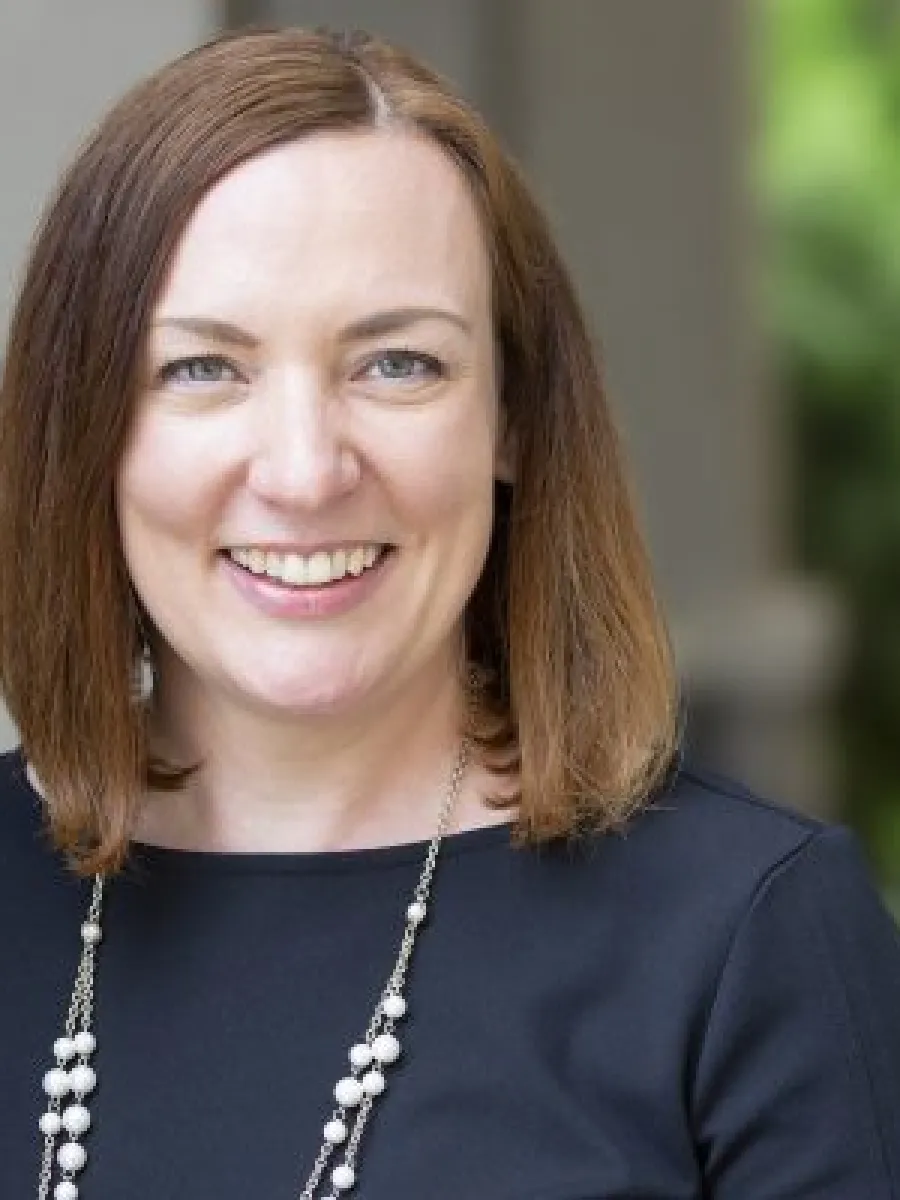 Erin Henry
Concorde Dallas Campus President
Welcome to Concorde Career College in Dallas, a school focused on your success. Our mission is not accomplished until every graduate is working in their career field.
Going to college is one of the most important decisions you will make. From the moment you walk in the door, we are ready to support you every step of the way to achieving your career goals. Our team can help you explore programs to find the option that's right for you.
Our students have the opportunity to get involved in campus life and give back to the community. Be involved through participating in student activities or by applying to become a student ambassador through our Lamplighter student leadership program.
We also know the importance of serving your local community. Service learning not only enhances our student's experience, but provides a way to enhance teamwork and leadership skills while seeing firsthand, the positive impact through serving those that need it the most. We not only expect our students to be involved in the community but our faculty and staff are dedicated to volunteering at local non-profit organizations too.
Our mantra is to focus on every student, every day, every time. We truly believe the possibilities of what a student can accomplish with a career in healthcare are endless. I commend you for choosing a profession in healthcare to make a difference in your community and to serve our patients and their families with dignity and respect. Welcome to the Concorde family!
Concorde Dallas Campus Public Dental Hygiene Clinic
The Dallas Campus offers low cost dental hygiene services to the community through its on-campus dental hygiene clinic. Services are administered by dental hygiene students under the guidance of licensed dental hygiene faculty and an on-site dentist.
To learn more or schedule an appointment, visit the Community Services page.
Concorde Student Resources
Community & Externship Relationships
Concorde believes in preparing students for their career with practical, hands-on experiences and that includes opportunities to learn while providing care to real patients.
Prior to graduation, you will complete a number of hours in a clinical setting or externship, depending upon their program of study. We are proud to work with some of the region's leading healthcare providers to provide training and resources.
Institutional Accreditation & Licensure
Overview
Accreditation and licensure are an important part of an academic institution's operation and a resource for current and potential students and employers.
Institutional Accreditation
Concorde Career College's Dallas Campus is institutionally accredited by the Accrediting Commission of Career Schools and Colleges (ACCSC), a nationally recognized accrediting agency. 

Licensure
Approved and regulated by the Texas Workforce Commission, Career Schools and Colleges, Austin, Texas
Legally authorized to grant degrees, grant credits toward degrees, and to use certain protected academic terms in the State of Texas. Specifically, the school has qualified for an exemption as defined in chapter 7.3 of the Texas Higher Education Coordinating Board's rules.
Programmatic Accreditation
The Dental Hygiene program in Dallas is accredited by the Commission on Dental Accreditation and has been granted the accreditation status of "approval without reporting requirements." CODA is a specialized accrediting body recognized by the United States Department of Education. Commission on Dental Accreditation: 211 East Chicago Avenue, Chicago, IL 60611; (312) 440-4653; www.ada.org/en/coda.

The Physical Therapist Assistant program in Dallas is accredited by the Commission on Accreditation in Physical Therapy Education (CAPTE), 3030 Potomac Ave, Ste 100 Alexandria, VA 22305; telephone: 703-706-3245; email: accreditation@apta.org; website:

https://capteonline.org

. If needing to contact the program/institution directly please call 469-221-3400 or email amorris@concorde.edu.
The Respiratory Therapy program in Dallas  (#200597) is accredited by the Commission on Accreditation for Respiratory Care; www.coarc.com

. 

The Surgical Technology program in Dallas (#200597) is accredited by the Commission on Accreditation of Allied Health Education Programs (CAAHEP), 9355 113th St N, #7709, Seminole, FL 33775; 727-210-2350; www.caahep.org

, upon the recommendation of the Accreditation Review Council on Education in Surgical Technology and Surgical Assisting (ARC/STSA), 19751 E Mainstreet, Ste 339, Parker, CO, 80138; 303-694-9262; 

www.arcstsa.org

.

The Vocational Nursing program in Dallas has been granted full approval with conditions by the Texas Board of Nursing (BON). Texas Board of Nursing: 333 Guadalupe Street, Suite 3-460, Austin, TX 78701; 512-305-7400; www.bon.texas.gov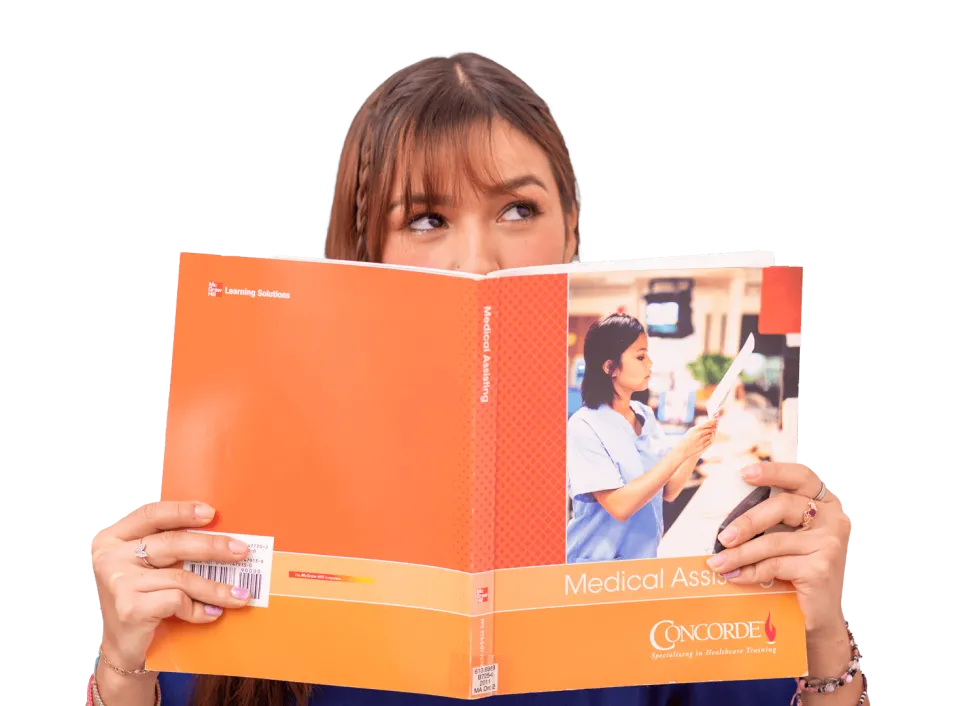 Are You College Ready?
How you think and what you love about life might give you important insights about your college readiness. Our NEW College Readiness Quiz provides instant feedback with your results. Click the button to get started!
START THE QUIZ