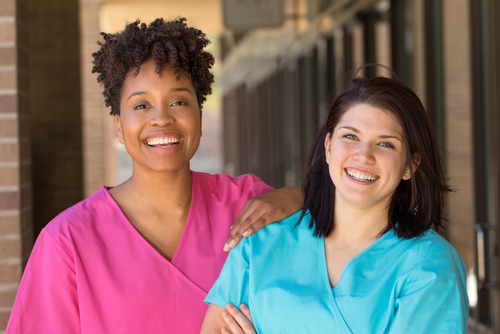 For nearly 50 years, Concorde Career Colleges has prepared thousands of people for rewarding careers in the health care industry. We specialize in education with a clearly defined purpose. Our goal is to prepare students for the most in-demand jobs in health care.* Be part of life-changing work. Join Concorde.
---
SEARCH ALL JOB OPPORTUNITIES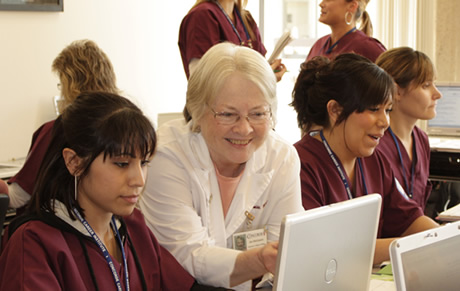 Our Mission
Concorde prepares committed students for successful employment in a rewarding healthcare profession through high-caliber training, real-world experience, and student-centered support.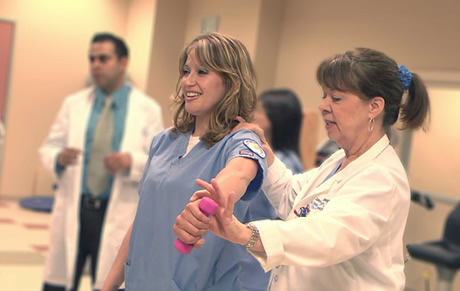 Core Values
Our core values: Integrity, Respect for the Individual, Customer Service, Teamwork, and Achievement. By following these core values, we cannot fail in our promise to our students, and to each other.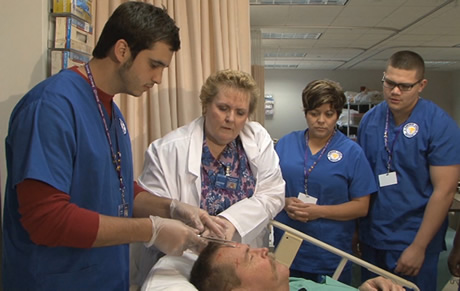 Join Concorde Team
We hold this fundamental belief — that no one of us can achieve as much as all of us together. Our goal is to maintain and enhance our reputation by employing industry professionals dedicated to serving others, and improving lives through education.
---
CONTACT
CORPORATE OFFICE
5800 Foxridge Driv, Suite 500
Mission, Kansas 66202
Phone: 913-831-9977
Fax: 913-831-6556
HUMAN RESOURCES RECRUITMENT
Phone: 877-866-2340
Concorde Career Colleges are fully committed to Equal Employment Opportunity and to attracting, retaining, developing and promoting the most qualified associates without regard to their race, gender, color, religion, sexual orientation, gender identity, national origin, age, physical or mental disability, genetic information, citizenship status, veteran status, or any other characteristic prohibited by federal, state or local law.
Concorde schools prepare reports to comply with the Jeanne Clery Disclosure of Campus Security Policy and Crime Statistics Act (Clery Act) and Violence Against Women Reauthorization Act (VAWA). These reports are prepared in cooperation with local law enforcement agencies. We strongly suggest that you review this information. Nothing in the act/law shall be construed to permit schools to retaliate, intimidate, threaten, coerce, or otherwise discriminate against any individual with respect to the implementation of the Clery Act and VAWA. These reports include statistics for the previous three years concerning reported crimes that occurred on-campuses; in certain off-campus buildings or properties owned or controlled by the schools; and on public properties within, or immediately adjacent to and accessible from, the campuses (as applicable). The reports also include institutional policies concerning campus security, such as policies concerning sexual assault, domestic violence, dating violence, stalking and other matters. Each year, an e-mail notification is made to all enrolled students that provides a web link to access these reports. Students receive a similar notification. All prospective associates may obtain a copy of a report from the institution's website by going to 
www.concorde.edu
, selecting his/her campus location from the "campuses" link and then selecting the "Annual Security Report" link located at the bottom of the page. If you would like a hard copy of your report, please contact the Campus President.
---
This link leads to the machine readable files that are made available in response to the federal Transparency in Coverage Rule and includes negotiated service rates and out-of-network allowed amounts between health plans and healthcare providers. The machine-readable files are formatted to allow researchers, regulators, and application developers to more easily access and analyze data
https://www.cigna.com/legal/compliance/machine-readable-files