If paying for your education is a concern for you, you're not alone. Many students at Concorde require help in financing their education. Our financial aid team takes great pride in their ability to work with individuals to help overcome financial obstacles they may be facing. We're here to help you step by step through the process.
---
Applying For Financial Aid
Step 1: Let's begin the process by completing and submitting your Free Application for Federal Student Aid (FAFSA)
Log into the Federal Student Aid (FSA) website to complete a FAFSA for each award year. You will need to complete a FSA ID for this step as well. Your FSA ID or Federal Student Aid Identification is your electronic signature that allows you to sign forms electronically online with the Department of Education.
Step 2: Complete additional Financial Aid Items.
Your Financial Aid Office will reach out to you to complete remaining items to help you build your Financial Aid package. Once you have your FSA ID you can complete some of these items on your own. If the financial information you provided on your FAFSA has changed significantly, or you are being asked to use parent information and you have unusual circumstances causing you to not be able to obtain parent information, you may request a professional judgement. Please contact your Financial Aid Advisor to request the application for a Professional Judgement.
You can log on to your Federal Student Aid portal, from there you can complete your Master Promissory Note and Entrance Counseling.
Also review scholarships that Concorde has to offer.
Step 3: Understanding Financial Aid Rights and Responsibilities
Learn more about Financial Aid Programs and your rights and responsibilities in our Consumer Information Guide.
Read about Concorde Career Colleges code of conduct.
Step 4: Review Financial Aid package
Students can review their Financial Aid award package in the student enrollment portal.
Your education is a major financial investment. Flexible payment options are available to help make your costs more manageable. Concorde Career College offers many different payment plans depending on your financial situation. Retail Installment Contracts are available to be paid in school prior to your graduation date at a 0% interest. If you are unable to pay by your graduation, we offer extended retail installment contracts. See your Campus Financial Representative for more information.
---
We Can Help
Concorde participates in several of the U.S. Department of Education's Federal Financial Aid Programs, which are generally available to those who qualify. Our financial aid team is specifically trained to help you find ways to finance your education. They can assist you in completing the necessary applications and paperwork for various aid programs.
Visit studentaid.ed.gov for more information about preparing for and funding education beyond high school, the types of financial aid available, and consumer information. Financial aid programs vary by campus—contact us for more information.
---
Student Loan Repayment Support
Concorde is committed to keeping you updated with changes to the student loan program resulting from the COVID-19 pandemic.
Here's what you need to know about Federal Student Loans owned by the US Department of Education:
Payments resumed, starting October 2023.
If your loan servicer is FedLoan Servicing, Granite State, or Navient; you will be assigned to a new service before payments begin. Please be on the lookout for information regarding this change.
If you were enrolled in auto-debit payments before the suspension, you may need to take action before payments will resume automatically to be withdrawn from your account. Details are available at StudentAid.gov.
Steps to take immediately to update your contact information and compare repayment options. Some of these repayment option may lower your monthly payment:
Update your contact information in your profile on both your loan servicer's website AND on StudentAid.gov.
Check the Loan Simulator to find a repayment plan that meets your needs and goals, or to decide whether to consolidate.
Use this time to explore payment relief options - like income-driven repayment - that can work for you when payments resume in May 2022. Visit StudentAid.gov to learn more and begin the application process.
To provide additional support, Concorde has partnered with Student Connections to help you understand your loan repayment commitments and address issues you may encounter. This service is free to Concorde's students and alumni.
As you enter student loan repayment, Student Connections may contact you through emails, text messages and phone calls to:
Help you understand your loan obligations and responsibilities.
Discuss available options for an affordable repayment plan.
Ensure you are aware of repayment options during financial hardships
Promote your long-term repayment success.
These advocates are available to answer questions about your outstanding loans and, when appropriate, work with you and your loan servicer. Visit www.repaymyloans.org or speak with a borrower advocate at (866) 311-9450.
---
Additional Financial Aid Resources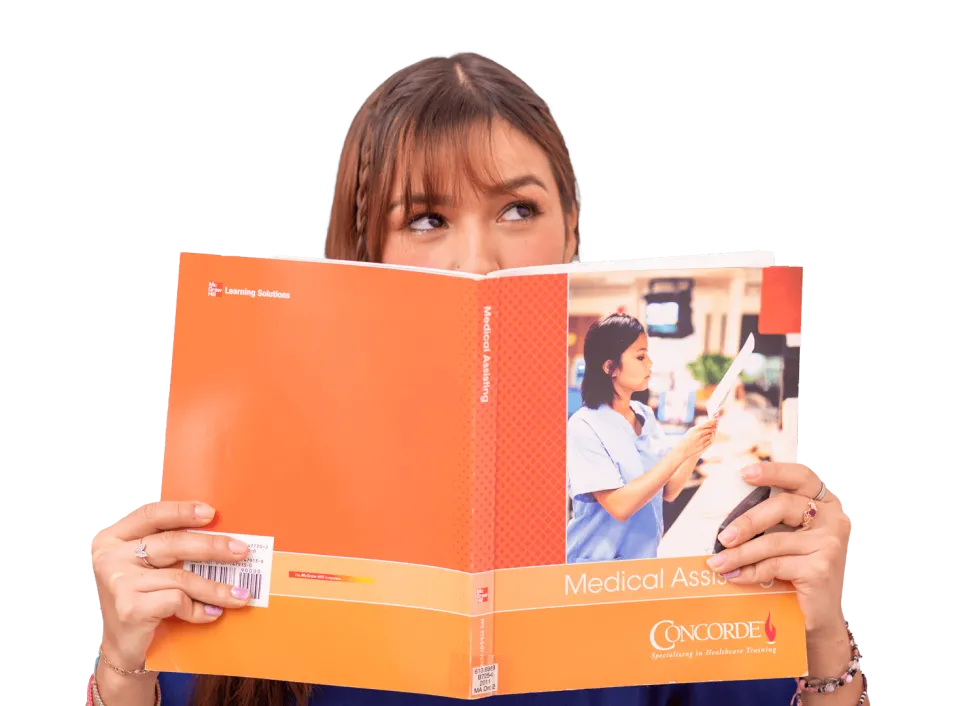 Are You College Ready?
How you think and what you love about life might give you important insights about your college readiness. Our NEW College Readiness Quiz provides instant feedback with your results. Click the button to get started!
START THE QUIZ