Prepare for a new career sooner than you think
For more than 40 years Concorde's Tampa campus has served the community; offering career driven health care programs in dental assisting, medical assisting, pharmacy technician, and surgical technology, and now dental hygiene and sonography. The diploma and degree programs were designed to provide students with learning opportunities that apply the skills they develop in the classroom and labs to real-world experiences. Build your skills and confidence with Concorde.*
---
Conveniently Located
The Tampa campus is located southeast of the International airport in the Westshore and Northwest Tampa Bay area. Sitting adjacent to the International Plaza Mall, on the corner of Spruce St. and Lois Ave.
Frequent Class Starts
Our experienced teachers incorporate hands-on training to get students prepared for their chosen careers. Students have access to a career and student services center, a learning resource center, and more, to help them succeed inside and outside of the classroom. Gain the credentials, knowledge, and skills needed to begin a rewarding career by scheduling a visit or calling us to set up a tour.
*Program length may be subject to change dependent on transfer credits and course load. Please refer to current course catalog for more information. Concorde does not guarantee admittance, graduation, subsequent employment or salary amount.
The Medical Office Administration diploma program is offered online by Concorde's Kansas City campus, and includes in-person local externship experiences arranged within 200-miles of the local Concorde campus.
The Medical Office Administration program is offered online by Concorde's Kansas City campus, with in-person local externship.
Tampa Campus
4202 W. Spruce
Tampa, Florida 33607
PH: (813) 501-2584
FX: (813) 872-6884
---
Campus Hours of Operation
| | |
| --- | --- |
| Monday | 8 am - 7 pm |
| Tuesday | 8 am - 7 pm |
| Wednesday | 8 am - 7 pm |
| Thursday | 8 am - 7 pm |
| Friday | 8 am - 4 pm |
| Saturday | By Appointment |
| Sunday | Closed |
---
Message from Campus President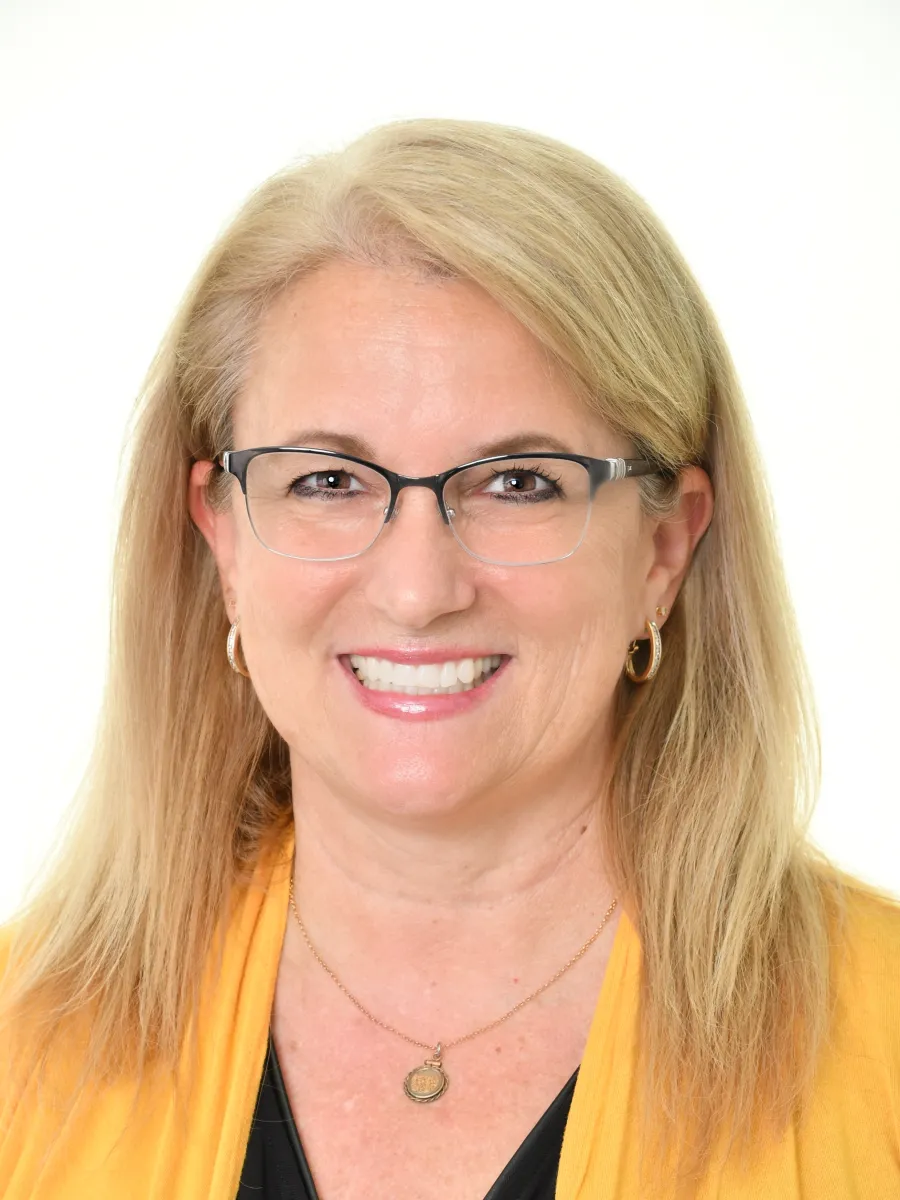 Sheryl Gunning
Concorde Tampa Campus President
As Campus President, I welcome you to Concorde Career Institute. Congratulations on taking the first step in your educational journey The Tampa campus team is excited to guide you along the way.
Our students are dedicated and focused on their programs; many pursue their education while juggling commitments outside of school. So, if you need a quiet place to study, please take advantage of our Learning Resource Center, and when you need a little help with an online assignment, just ask for your Online Success Coach!
For students looking to enhance their teamwork and leadership skills, consider becoming a Concorde ambassador by applying for the Lamplighter program. Additionally, all students are encouraged to participate in various community service projects, DEI (Diversity, Equity and Inclusion) events, and other student activities throughout the year. You can also participate in activities outside the classroom through one of our community partners or as part of an externship.
Your achievement is our pride and we look forward to celebrating every milestone, from the Deans or President's List to walking at graduation to grads getting employed in the field. The ultimate goal of your journey is starting your health care career in your chosen field and we believe this is our goal too!
Congratulations for taking one step forward and know that when you join Concorde, we are ready to help you continue your journey. And we can't wait to celebrate you along the way. Welcome to the Concorde Community!
Concorde Tampa Campus Public Dental Hygiene Clinic
The Tampa Campus offers the community low cost dental hygiene services through its on-campus Dental Hygiene Clinic. Services are perf0rmed by dental hygiene students under the guidance of licensed hygienists and supervision of a dentist.
To learn more or schedule an appointment, visit the Community Services page.
Continuing Education Courses
Concorde's Tampa campus offers a number of continuing education courses including professional certification prep classes fully online and other on-campus training, as well as degree completion programs online through Concorde's Kansas City campus.
Advance your career with short coursework. To learn more. 
Concorde Student Resources
Tampa Campus Community & Externship Relationships
Concorde believes in preparing students for their career with practical, hands-on experiences and that includes opportunities to learn while providing care to real patients.
Prior to graduation, students complete a number of hours in a clinical setting or externship, depending upon their program of study. We are proud to work with some of the region's leading healthcare providers to provide training and resources.
Institutional Accreditation & Licensure
Overview
Accreditation and licensure are an important part of an academic institution's operation and a resource for current and potential students and employers.
Institutional Accreditation
Concorde Career College's Tampa Campus known as Concorde Career Institute is institutionally accredited by the Accrediting Commission of Career Schools and Colleges (ACCSC), a nationally recognized accrediting agency. 

Institutional Licensure
Programmatic Licensure

Programmatic Accreditation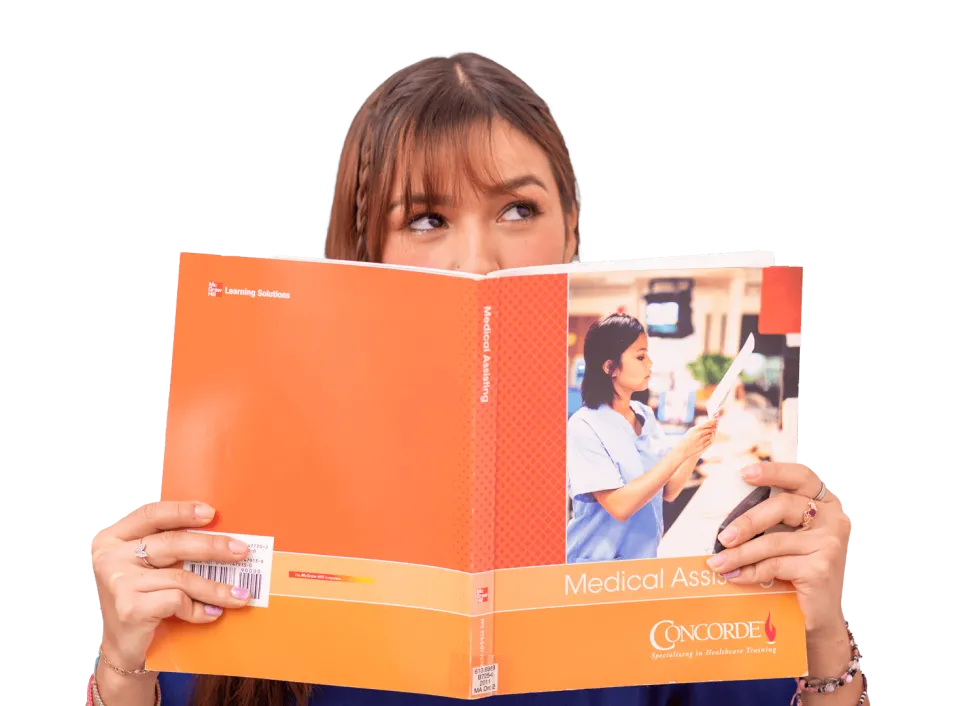 Are You College Ready?
How you think and what you love about life might give you important insights about your college readiness. Our NEW College Readiness Quiz provides instant feedback with your results. Click the button to get started!
START THE QUIZ