Concorde Career Colleges, Inc., the healthcare division of Universal Technical Institute, Inc., operates 17 campuses across eight states under the brands Concorde Career College and Concorde Career Institute, focused on preparing America's next generation of health care and dental professionals for rewarding careers.
The Concorde blended education model combines online coursework with in-person lab classes and clinical experiences.
Concorde's 25 student-focused academic programs and personalized support prepares graduates for in-demand careers in nursing, dental, respiratory, diagnostic and other health care roles. Concorde is accredited by the Accrediting Commission of Career Schools and Colleges (ACCSC) and the Council on Occupational Education (COE).
Concorde Career Colleges and Institutes do not discriminate on the basis of race, color, religion, sex, age, sexual orientation, gender identity, national or ethnic origin, ancestry, disability, marital status, parental status, military/veteran status, or any other characteristic protected by applicable law in the administration of its educational policies, admissions policies, scholarship and loan programs, and other school-administered programs.
Our Mission:
Concorde Career Colleges prepares committed students for successful employment in a rewarding healthcare profession through high-caliber training, real world experience and a student-centered support.
Campus Support Center (Headquarters) Campus
6701 W. 64th St. #200
Overland Park, KS 66202
PH: (913) 831-9977
FX: (913) 831-6556
---
EMAIL: Info@concorde.edu
MEDIA INQUIRIES: marketing@concorde.edu
What We Believe:
Concorde Career Colleges is fully committed to Equal Employment Opportunity and to attracting, retaining, developing and promoting the most qualified associates without regard to their race, gender, color, religion, sexual orientation, gender identity, national origin, age, physical or mental disability, genetic information, citizenship status, veteran status, or any other characteristic prohibited by federal, state or local law.
Our Pillars
Student Centered
At Concorde, from before enrollment to graduation and beyond, the student is our top priority. Everything we do is designed to maximize and enhance the educational experience, to fully prepare the student for a successful and rewarding career in health care.
Community Based
Concorde students are educated and trained to make meaningful, lasting impressions and contributions not only to their employers and patients, but to their communities, whether that is a small group of clients or their local municipalities. In turn, we encourage our associates to make meaningful contributions to their respective communities, whether through volunteer service or public events.
Achievement Driven
We don't rest until our students have graduated and are successful in attaining their career goals. We also are driven to do our utmost in ensuring that the company thrives, both financially and spiritually.
Core Values
Integrity
While a simple concept, isn't always so simple to achieve. It's a commitment to doing things the right way in an accurate, timely and complete fashion. Integrity not only requires honesty, but also courage and discipline, which is what Concorde always strives for in our communications with students and colleagues. Concorde associates establish a commitment to integrity through a policy of open communications and expectations.
Respect for the Individual
At Concorde, respect is awarded to every person we encounter in our work lives and we expect the same in return. We show respect through a participative management style that values the ideas of every associate and we strive to be a culture of good listeners. We do not tolerate inappropriate discrimination in our work place and value diversity of background and thought.
Customer Service
Customer satisfaction is achieved when there are trusting relationships based on aligned expectations, active listening, open and accurate communications, measurable commitments and timely execution.
Prospective and enrolled students are our principal customers. We are centered on their needs and we believe in the goals and dreams of our students. We also work with our other customers- health care employers- to give direction to our programs and provide students with practical experience in externships and clinical rotations.
Teamwork
Our belief in teamwork is grounded in the knowledge that no one of us can achieve as much as all of us together. Despite diverse perspectives and backgrounds, associates share a common goal and set aside self-interest, adapt to specific roles, corporate, practice and act. Team leaders exemplify our values and are organized and focused on the goal, while remaining open to possibilities.
Achievement
Our goal is to exceed the expectations of students, employers, accreditors, government agencies and our owners. Although we will never achieve perfection, we constantly aspire to that standard. We explicitly accept accountability for improving measured performance in admissions, academics, student satisfaction, completion, licensure and placement outcomes. We believe that these goals are achieved through a disciplined commitment to our Mission and Values.
Partnerships
As the business world becomes ever more competitive, talent recruitment and worker retention becomes more vital and challenging. We understand the value of retaining, nurturing and rewarding an organization's greatest assets: its people. We look for mutually beneficial relationships that provide value and marry the need for a well-qualified workforce with the passionate preparation of an organization with one streamlined focus: health care education. Learn More
Career Opportunities
For over 65 years, Concorde Career Colleges has prepared thousands of people for rewarding careers in the health care. We specialize in education with a clearly defined purpose. Our goal is to prepare students for the most in-demand jobs in health care. Be part of life changing work. Join Concorde. Search Jobs

Concorde prepares committed students for successful employment in a rewarding healthcare profession through high-caliber training, real-world experience, and student-centered support.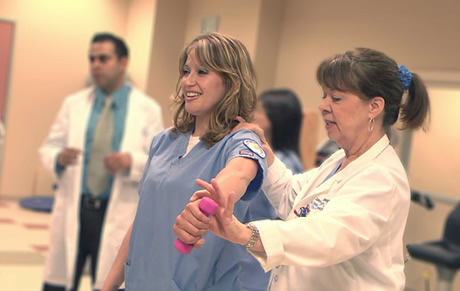 Our core values: Integrity, Respect for the Individual, Customer Service, Teamwork, and Achievement. By following these core values, we cannot fail in our promise to our students, and to each other.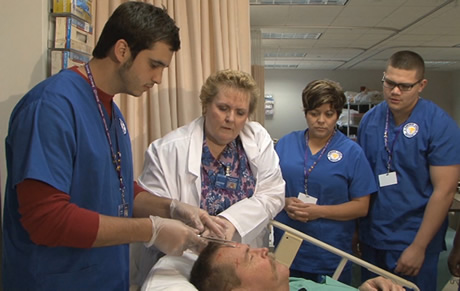 We hold this fundamental belief — that no one of us can achieve as much as all of us together. Our goal is to maintain and enhance our reputation by employing industry professionals dedicated to serving others, and improving lives through education.