Updated August 25, 2023. The information contained in this blog is current and accurate as of this date.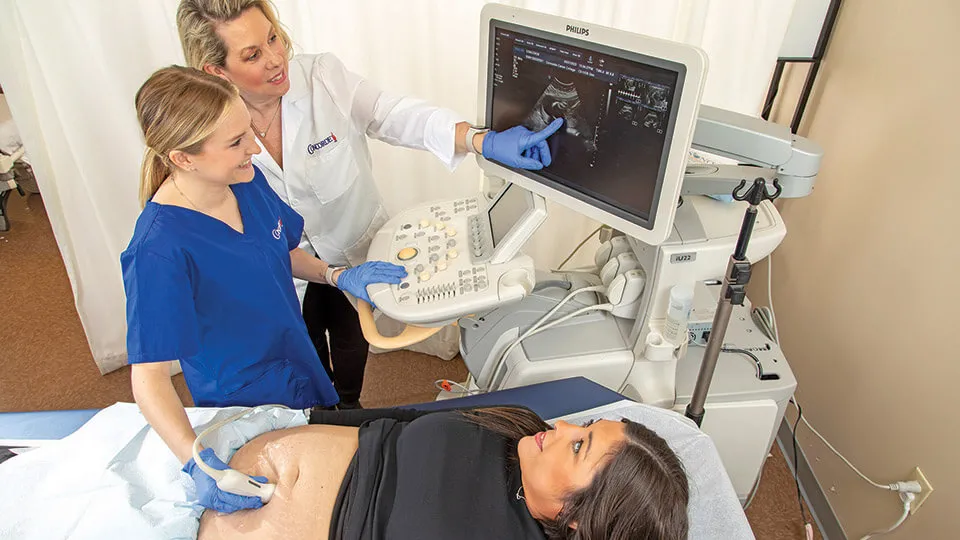 Diagnostic medical sonographers, also known as ultrasound technicians, use technical equipment to scan and produce images of the inside of the human body. This equipment uses sound waves to evaluate the state of internal organs, blood vessels, and tissues. This is a non-invasive procedure, and as such is often one of the first tests used to diagnose an illness or injury. Learn how to take part in this meaningful and fast-growing career.
What To Expect From a Career as a Diagnostic Medical Sonographer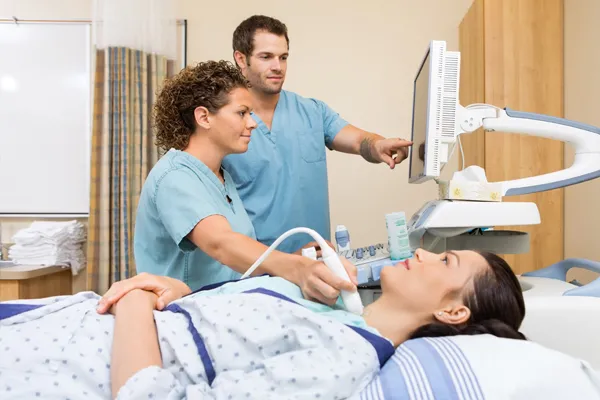 Diagnostic Programs at Concorde
A diagnostic medical sonographer can perform imaging on many different parts of the body. Diagnostic ultrasounds performed during pregnancy are among the best-known uses for medical sonography, but this technology can also help physicians diagnose other conditions including breast anomalies, musculoskeletal injuries, abdominal conditions, cardiovascular conditions, and gynecologic conditions.
Job Duties
Diagnostic medical sonographers receive orders from physicians that detail the necessary procedures. The sonographer will then prepare the imaging equipment for the appropriate scans and retrieve the patient. The sonographer will explain the procedure and imaging process to the patient and prepare the individual for the scan. This includes going over the patient's medical record, positioning the patient's body, and completing the scan.
The diagnostic medical sonographer is not responsible for interpreting the full results of the scan, but they will review the images to make sure the quality is appropriate for diagnosis. In most cases, the sonographer will simply record the results of the tests and scans in the patient's record and pass these along for further review. However, if the sonographer detects an urgent problem, they're responsible for taking the appropriate action and notifying the patient's physician immediately.
Diagnostic medical sonographers are part of a well-rounded team that coordinates patient care. The sonographer works with nurses, doctors, and various health departments throughout the clinic or hospital to ensure that the patient's test results are properly recorded, communicated, and acted upon.
Work Environment
Diagnostic medical sonographers may perform their scans either at the patient's bedside, as in a hospital setting, or in a dedicated imaging room. The scope of the work is very similar regardless of the environment. However, technologists may see greater variety in the conditions that they're addressing in a larger hospital or health system, while a setting like an obstetrics office will focus primarily on diagnostic ultrasounds during pregnancy.
Diagnostic medical sonographers can find employment in:
Hospitals. 
Physicians' offices.
Outpatient clinics.
Diagnostic laboratories.
Imaging centers.
These professionals typically work full time. In a hospital or 24-hour clinic, sonographers may have to work weekends, evenings, or holidays. Diagnostic laboratories and physicians' offices usually have more limited hours. Sonographers spend a large part of the day on their feet and may need to help move patients and equipment.
Job Outlook
The Bureau of Labor Statistics projects (1) a positive job outlook for diagnostic medical sonographers with projected growth of 15% over the 2021-31 decade. The average projected growth for all occupations is just 5%. Medical sonographers and cardiovascular technologists and technicians have a high rate of projected growth as well, anticipated at around 10%.
Preparing for a Career as a Diagnostic Medical Sonographer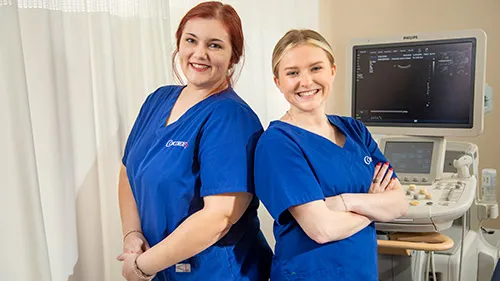 Secure financial aid for an education at Concorde
Aspiring sonographers can start preparing for this career path early by focusing on relevant activities and coursework in high school. Students should take courses in anatomy, physiology, math, and physics to best prepare for work as a diagnostic medical sonographer.
Sonographers must be very detail-oriented to ensure that their imagery meets all the required parameters for accurate diagnosis. Excellent hand-eye coordination is required to manipulate the transducer that takes the image. Medical sonographers may use a variety of technological equipment including A-Mode ultrasound machines and pulsed-wave Doppler ultrasound units. Having familiarity and a high comfort level with medical technology will help aspiring sonographers thrive.
While much of this job is technical, good sonographers have strong interpersonal skills as well. These individuals work with patients in a wide range of situations. The patients may be nervous, confused, frightened, or in pain. A skilled sonographer will help calm the patient and provide a confident and reassuring presence throughout the procedure.
High school students can hone their skills in many relevant areas by volunteering at nursing homes, hospitals, or health clinics. Prospective medical sonographers should look for opportunities to work alongside other medical professionals while building their interpersonal skills as they relate to assisting and comforting patients in various settings.
How To Become a Diagnostic Medical Sonographer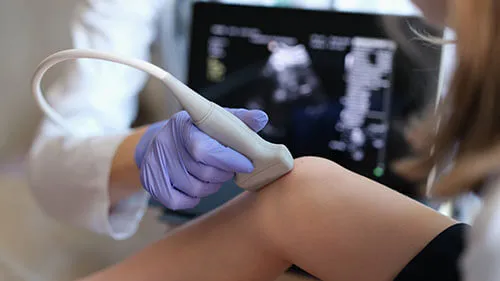 Diagnostic medical sonographer specialties
Individuals with a passion for working in the health care industry and serving patients can quickly get on the path to a career as a diagnostic medical sonographer.
Educational Requirements
Employers typically require some form of professional training in medical sonography for this position. You can complete a Diagnostic Medical Sonography training program at Concorde in as little as 21 months. This program includes 84.5 credit hours, including 300 lab hours and 960 clinical hours. Off-site clinical experience helps prepare students for the hands-on aspect of working as a diagnostic medical sonographer.
Curriculum
The curriculum for a diagnostic medical sonographer includes courses on anatomy, medical terminology, and applied sciences. Students engage in both didactic and clinical instruction. Depending on the facility where you choose to train, you may have the opportunity to focus on a particular concentration within diagnostic medical sonography, such as abdominal sonography, obstetrics and gynecology sonography, and more.
Certification
Upon completion of an accredited sonography program, individuals may elect to pursue the professional American Registry of Diagnostic Medical Sonographers' (ARDMS) certification exams. Those who successfully complete the exam will earn the registered diagnostic medical sonographer (RDMS) credential. Though the RDMS certification is not mandated at either a state or national level, carrying this designation can increase employability.
The ARDMS credential has two parts. First, applicants must pass the general Sonography Principles & Instrumentation (SPI) exam. Next, applicants must pass a specialized exam on either Abdomen (AB), Breast (BR), Fetal Echocardiography (FE), Obstetrics and Gynecology (OB/GYN), or Pediatric Sonography (PS).
Individuals can take the SPI prior to graduation as long as they have completed a general, medical, or sonographic physics course that specifically indicates physical principles, physics, or instrumentation in the title. To apply for the SPI exam, individuals must provide a copy of a valid government-issued photo ID and one of the following:
A transcript from a general, medical, or sonographic college, post-secondary school, or higher education institution that includes said course title and a grade for the class.
A CME certificate indicating successful completion of a physics review course, general, medical, or sonographic physics seminar, or physics correspondence course which awards a minimum of 12 ARDMS-accepted CME credits. These credits must be obtained within two years of submission.
To complete the specialized test, applicants must have a more thorough educational background that adheres to one of the following:
A two-year allied health education program related to patient care (including but not limited to diagnostic medical sonographer, respiratory therapist, physical therapist, occupational therapist, radiologic technologist, or registered nurse) and 12 months of full-time clinical ultrasound or vascular experience.
Completion of (or enrollment in) an accredited program for diagnostic medical sonography, diagnostic cardiac sonography, or vascular technology.
A bachelor's degree in any major with 12 months of full-time clinical ultrasound or vascular experience.
Completion of (or enrollment in) a bachelor's degree program in sonography or vascular technology.
One of the following active credentials:

Only RCS, RCCS, or RSV from Cardiovascular Credentialing International (CCI).
Only sonography, vascular sonography, or breast sonography from American Registry of Radiologic Technologists (ARRT).
Only CRGS, CRCS, or CRVS from Sonography Canada.
DMU from Australasian Society of Ultrasound Medicine (ASUM).
The specializations in which sonographers may pursue ARDMS certification include:
Abdomen (AB): The areas of organs, soft tissues, and blood vessels in the abdominal cavity.
Breast (BR): The areas of normal breast and breast abnormalities found with mammography.
Fetal Echocardiography (FE): The areas of fetal physiology, pathology, hemodynamics, and cardiac anatomy prior to delivery.
OB/GYN: The areas of the female reproductive system and the fetus in all trimesters of pregnancy.
Pediatric Sonography: The areas of the head, spine, chest, hips, joints, and genitourinary system in a pediatric patient.
Diagnostic medical sonographers can elect to focus on one or more areas of specialty. Some employers seek sonographers who will focus on a single specialty area while other facilities, such as hospitals, typically want sonographers who can work in a variety of different areas.
Continuing Education
To maintain ARDMS credentials (2), individuals must earn the appropriate number of continuing medical education (CME) requirements every three years. Individuals must have a minimum of 30 CMEs for any RDMS credential. Those with a specialty may need to focus some or all of their CMEs on that specialty area, as determined by the ARDMS.
If you're interested in becoming a diagnostic medical sonographer, you can complete your education in just 21 months and get on the path toward a fulfilling career quickly. Check out the Diagnostic Medical Sonography Program at Concorde now.
---
Footnotes
"Diagnostic Medical Sonographers and Cardiovascular Technologists and Technicians," Bureau of Labor Statistics, https://www.bls.gov/ooh/healthcare/diagnostic-medical-sonographers.htm#tab-6

"Continuing Medical Education (CME) Requirements," ARDMS, https://www.ardms.org/maintain-certification/cme/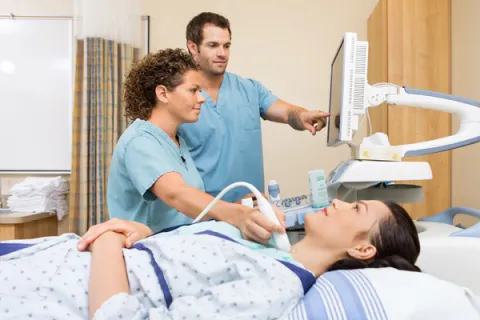 Next Steps?
Interested in learning more about our Diagnostic Medical Sonography program? We have a Concorde representative ready to talk about what matters most to you. Get answers about start dates, curriculum, financial aid, scholarships and more!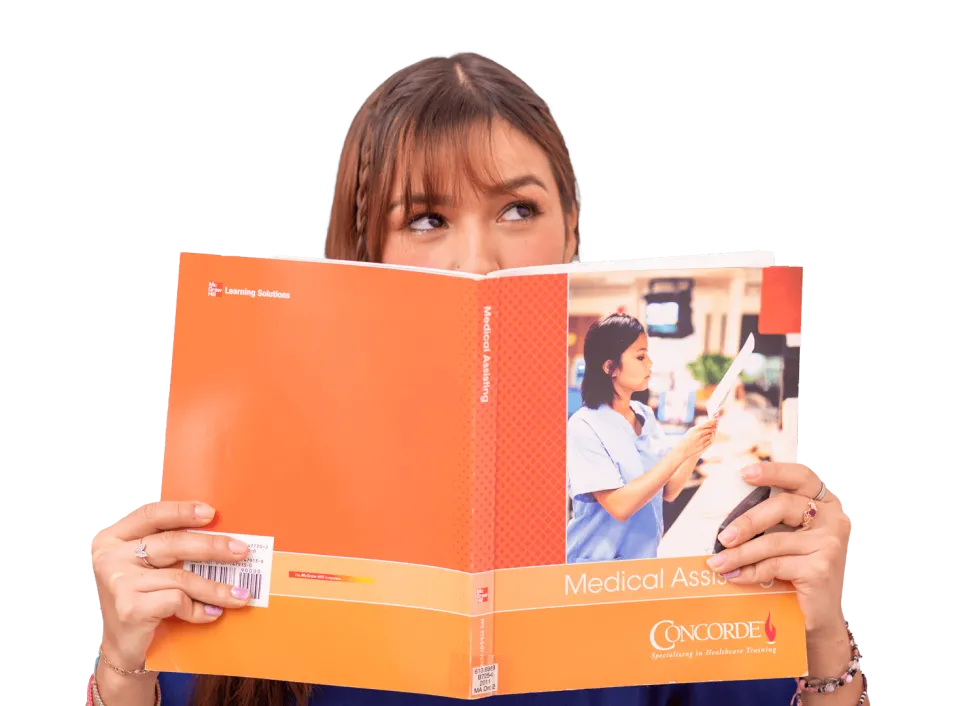 Are You College Ready?
How you think and what you love about life might give you important insights about your college readiness. Our NEW College Readiness Quiz provides instant feedback with your results. Click the button to get started!
START THE QUIZ