Updated September 13, 2023. The information contained in this blog is current and accurate as of this date.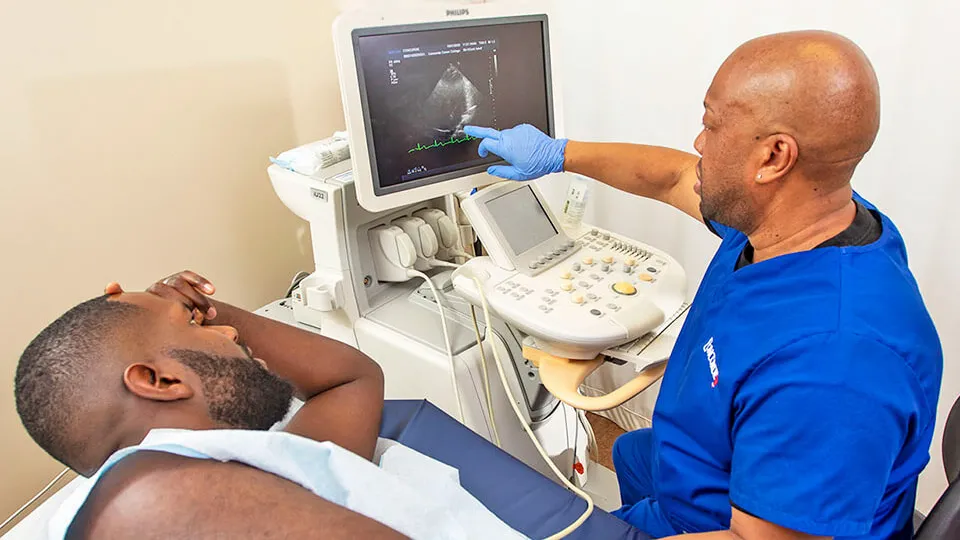 Also known as a cardiovascular sonographer or echocardiographer, a cardiac sonographer is a healthcare worker who assists cardiologists in conducting heart-related tests. A career in this field can be rewarding as it offers an opportunity to help patients improve their heart health and quality of life. To pursue a career in cardiovascular sonography, an individual needs to follow a specific educational path and achieve certification. Let's find out how one can become a cardiac sonographer and what to expect from such a career.
What Is A Cardiac Sonographer?
Cardiac sonographers use special imaging equipment that directs sound waves into a patient's body (in a procedure commonly known as an ultrasound, sonogram, or echocardiogram). As a Cardiac Sonographer, also known as a Cardiovascular Sonographer (CVS), Echocardiographer, or a Cardiovascular Ultrasound Technologist, you're trained to use imaging technology to capture 2D and 3D images of the heart's chambers, valves and blood vessels. The images captured by cardiac sonographers help physicians diagnose and prepare treatment plans for patients with heart conditions, heart disease or congenital defects.
Upon receiving the diagnostic cardiovascular sonographer certification, a student can then register to pass the credentialing examination administered by either Cardiovascular Credentialing International (CCI) or the American Registry of Diagnostic Medical Sonographers (ARDMS).
How To Become a Cardiac Sonographer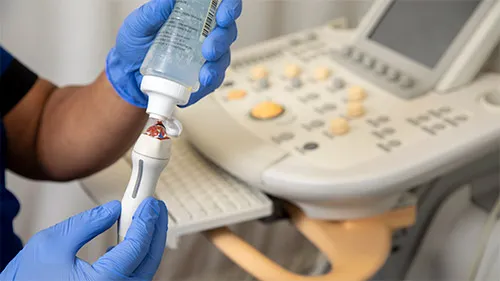 An aspiring cardiac sonographer must gain the necessary knowledge and skills to perform echocardiograms proficiently through advanced education and training. The following are the steps one needs to take to become a qualified cardiac sonographer:
1. Complete High School
A high school diploma is a requirement in order to train for a career in cardiovascular sonography. In high school, individuals who intend to get into this field of work should focus on developing their science skills, particularly in biology and human anatomy. This will help them prepare for higher education in the field of cardiac sonography.
2. Earn a College Degree
The next step is to attend college and obtain an associate or bachelor's degree in a field related to cardiovascular sonography. Typically, such a program includes classroom and lab work and hands-on clinical training. Some colleges offer specialized degree programs for cardiac sonographers, such as cardiovascular technology or cardiac ultrasound. Most employers are willing to hire candidates with an associate or bachelor's degree. (1)
3. Pass the Certification Exam
After completing a training program, candidates can then register to take a certification exam (2). Credentials can be earned through the National Board of Echocardiography, American Registry for Diagnostic Medical Sonography, or Cardiovascular Credentialing International.
4. Apply for a License
In some states, cardiovascular sonographers must obtain a license (3) to work. However, getting approved for a license may be achievable for those who have gained a degree and certification in cardiac sonography.
5. Look for the Right Job
When it comes to job opportunities, cardiovascular sonographers have plenty of options as they can work in a wide variety of healthcare settings. Some of the factors that one should take into consideration when looking for a job include location, salary, benefits, work environment, and career advancement opportunities.
6. Maintain Certification
Finally, cardiac sonographers are required to renew and maintain their certification to continue practicing. To do this, they have to undergo continuing education related to echocardiography.
What Are the Job Duties and Responsibilities of a Cardiovascular Sonographer?
A cardiovascular sonographer works with a physician to assess the heart condition of a patient through images obtained from an echocardiogram test. The main responsibilities and duties of this profession include:
Conducting cardiac ultrasounds to gather important data about patients.
Examining blood flow, chamber size, and valve function to find out the overall condition of a patient's heart.
Assisting physicians with diagnosing heart conditions.
Recording patient data and findings from echocardiogram tests.
Helping with scheduling appointments and cleaning ultrasound equipment.
What Happens During a Cardiac Ultrasound?
To get a clearer insight into the role of a cardiovascular sonographer, it's important to understand what a cardiac ultrasound or echocardiogram test (4) entails. Similar to other forms of ultrasound, a cardiac ultrasound begins with the application of gel to the area of the body that will be imaged. Then, a probe — which is a tool that emits sound waves that bounce off the heart — will be rolled over that area. The ultrasound machine will convert the waves into visible images. Throughout the test, the sonographer will record the results by taking a video, still images, and notes.
All cardiac ultrasounds provide standard "views" of the heart or video clips and images from different angles. The test will be targeted to answer a specific question, which is based on the reason for the patient's visit. As such, a person with a heart murmur will be tested differently from somebody who has plaque buildup in the arteries. If necessary, the physician may change protocol to more accurately evaluate the findings from the ultrasound.
Where Does a Cardiac Sonographer Work?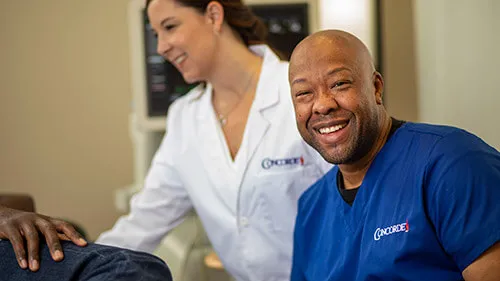 In most cases, cardiovascular sonographers work in hospitals. There, they help patients who come in for in- and out-patient procedures or through the emergency room. They usually work with cardiologists who order imaging for patients to diagnose heart conditions. They may also be assigned to surgical departments, where they monitor the hearts of patients who undergo procedures such as removal of fluid around the heart.
In the hospital setting, sonographers have to be prepared to deal with a fast-paced environment and an unpredictable schedule. Their workload can vary drastically from day to day as patient volume fluctuates. Depending on the needs of the hospitals, they may also be required to work at night or on weekends or perform on-call duties.
Besides working in hospitals, cardiac sonographers can also work in private clinics or diagnostic imaging centers, especially if they specialize in cardiovascular health. These facilities often schedule cardiac ultrasounds in advance, so their sonographers typically have more predictable working hours.
Additionally, companies that produce ultrasound equipment or software may also hire cardiac sonographers. They need sonographers to develop and test new technologies and train hospital staff to use new software and machines.
Overall, a career in cardiovascular sonography is a great choice for individuals who like to interact with patients and stay active on the job instead of working independently or behind a desk. From helping patients prepare for echocardiogram tests to consulting with doctors, sonographers are highly involved with the people in their workplace.
What Are the Traits of a Good Cardiovascular Sonographer?
Cardiovascular sonographers are healthcare professionals who have to interact with physicians and patients while performing important imaging work. Due to the multifaceted nature of their job, they need to possess many qualities and traits. The following are some of the traits that make a great cardiac sonographer:
Communication skills: Cardiac sonographers are required to clearly report ultrasound results to physicians, so it's essential that they have good communication skills.
Attention to detail: The ability to notice small details within the echocardiogram and take detailed notes is an important part of a sonographer's job.
Compassion: Some patients may feel uncomfortable or emotional when they show up for an ultrasound test. An excellent cardiac sonographer knows how to show empathy and compassion for their patients and put them at ease.
Concentration: Sonographers need to focus on the echocardiogram and record the necessary images for review, so they should have good concentration.
Physical strength: Being physically strong is a plus as sonographers may have to assist with moving immobile patients from wheelchairs or beds.
What's the Job Outlook for Cardiac Sonographers?
The Bureau of Labor Statistics has projected that the fields of diagnostic medical sonography, cardiovascular technology, and vascular technology, which include cardiovascular sonography, will grow by 10% (5) from 2021 to 2031. That's faster than the average growth rate across all occupations. With the increase in demand for cardiovascular sonographers, those who are pursuing a career in this field can expect to have plenty of job opportunities.
Frequently Asked Questions About Cardiovascular Sonographers
What are the differences between sonography and nursing?
Both sonographers and nursing professionals assist doctors and interact with patients, but they have different responsibilities. Nurses provide care for patients and carry out basic healthcare procedures such as administering medications and drawing blood. Sonographers, on the other hand, perform ultrasounds to see the internal parts of the body and identify medical conditions. Cardiac sonographers specialize in examining patients' hearts.
How long does it take to become a cardiac sonographer?
The time needed to become a cardiac sonographer depends on whether you decide to earn an associate or bachelor's degree. An associate degree program typically requires up to two years of full-time study, whereas a bachelor's degree takes four years to complete. Additional time may be required to pass a credentialing exam following the completion of a program.
Does cardiovascular sonography have any specializations?
Cardiac sonographers can specialize in adult, pediatric, or fetal echocardiography. Adult echocardiography involves performing cardiac ultrasounds on adults, while the pediatric branch diagnoses heart conditions in children below the age of 18. In fetal echocardiography, ultrasounds are conducted on fetuses to detect heart abnormalities.
Are there online cardiovascular sonography programs?
Whether they're degree- or certificate-based, most cardiovascular sonography programs require students to attend classes in person. Since sonographers operate, clean, and maintain specialized machinery as part of their job responsibilities, they need to undergo hands-on training at a location where such equipment is available. Therefore, there aren't many schools or colleges that offer online cardiac sonography programs.
At Concorde, we have a cardiovascular sonography associate degree program that can give students the opportunity to learn and practice the skills and knowledge necessary to become a successful cardiac sonographer. This program can be completed in as little as 20 months of study. Additionally, financial aid may be available to those who qualify, including grants, scholarships, and student loans. Choose a Concorde campus near you and contact us to schedule a tour or apply online.
---
Footnotes
1. "How to Become a Cardiac Sonographer," Indeed.com, https://www.indeed.com/career-advice/career-development/how-to-become-a-cardiac-sonographer
2. "Sonographer FAQs," American Society of Echocardiography, https://www.asecho.org/sonographer-faqs/
3. "Sonographer Licensure FAQs," American Society of Echocardiography, https://www.asecho.org/sonographylicensurefaqs/
4. "Echocardiogram (Echo)," American Heart Association, https://www.heart.org/en/health-topics/heart-attack/diagnosing-a-heart-attack/echocardiogram-echo
5. "Diagnostic Medical Sonographers and Cardiovascular Technologists and Technicians," U.S. Bureau of Labor Statistics, https://www.bls.gov/ooh/healthcare/diagnostic-medical-sonographers.htm
Next Steps?
Interested in learning more about our Cardiovascular Sonography program? We have a Concorde representative ready to talk about what matters most to you. Get answers about start dates, curriculum, financial aid, scholarships and more!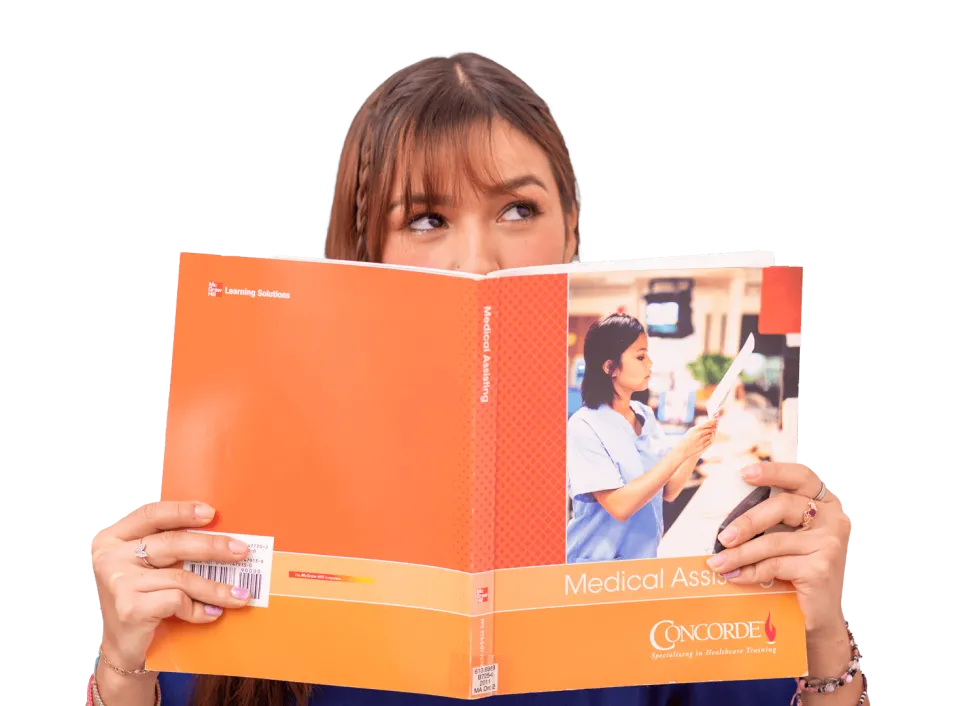 Are You College Ready?
How you think and what you love about life might give you important insights about your college readiness. Our NEW College Readiness Quiz provides instant feedback with your results. Click the button to get started!
START THE QUIZ