Updated October 2, 2022. The information contained in this blog is current and accurate as of this date.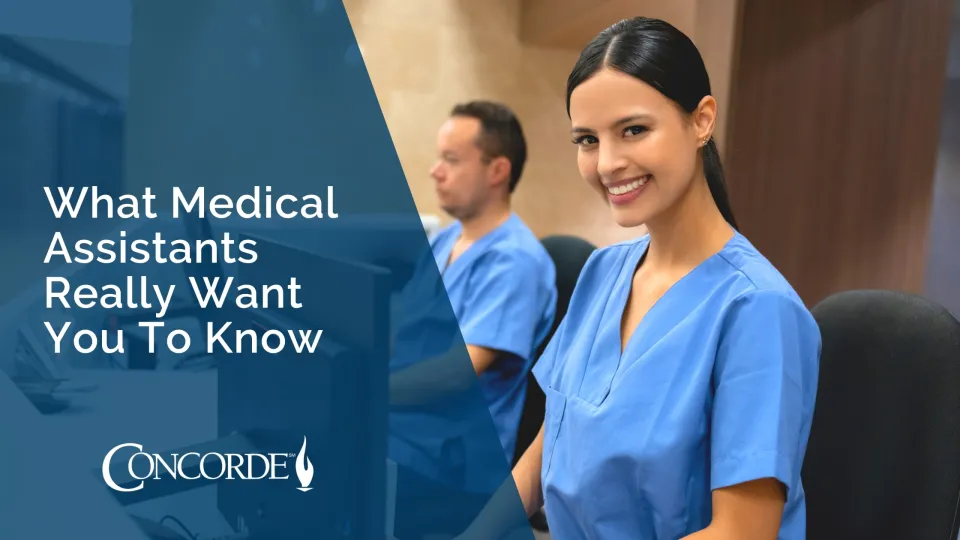 Medical assistants are health care professionals who work closely with doctors and physicians. The medical assistant can perform a wide range of tasks depending on the setting in which they work. If you've recently had a health care visit, you may have interacted with a medical assistant. Before you come in for your next appointment, here's everything medical assistants really want you to know.
Tell the Truth About Your Medical History
Your medical history (1) is a thorough record that contains details about your health. Your medical history can include information about the surgeries you've had, what you're allergic to, and the results of various testing you've undergone. Your past illnesses and immunizations are also important parts of your medical history. How much you exercise, what your diet looks like, and whether your smoke, drink, or use other recreational drugs are all questions the medical assistant may ask to learn more about your health.
The medical assistant may ask you questions about these pieces of your medical history to better diagnose your conditions. Medical assistants may also ask you questions about your family history to learn more about which illnesses you may be more susceptible to. Your family medical history (2) includes information about prevalent diseases and conditions in your parents, grandparents, and siblings.
When speaking with a medical assistant about your medical history, it's important to tell the truth. You may be embarrassed about certain aspects of your history, but the medical assistant only wants to help you recover and improve your wellness. Rather than hiding details about your personal health, be sure to share everything about your history with the assistant so they can thoroughly understand the best ways to help you. For example, by not disclosing a history of smoking tobacco, you may make it more difficult for health care professionals to diagnose health issues.
If You Don't Know, Ask Questions
Medical assistants are often a source of information when it comes to your diagnoses and wellness. During your visit, a medical assistant may explain the details of your diagnosis to you. This may include a description of what's happening inside your body, as well as how the treatment can make it better. They may also describe the details of an operation before you undergo it. Medical assistants do all this to make sure you feel completely comfortable and have the knowledge you need to complete your treatments confidently.
One thing medical assistants want you to know is that it's great when you ask questions. You may feel you're bothering them when you ask additional questions, but it's their job to ensure you understand your condition and treatment. Many surgical operations require several preparation steps, like not eating or drinking after a certain time or washing with a special soap. If you still don't understand after the medical assistant explains these steps, it's best to ask them to elaborate.
The preparation steps for operations (3) are especially important, and when you don't ask questions, it may delay your operation. For example, if you don't understand the amount of time before the operation that you should abstain from eating and drinking, you may accidentally eat something and have to postpone the operation. Asking questions is also important when it comes to your medications. If you're curious about the best time of day to take your medications or whether or not to take them with food, the medical assistant can provide information and help you optimize your medication's effectiveness.
Share Your Concerns and Uncertainties
Whether you're visiting the doctor's office for a routine checkup or you have a specific issue, there's sure to be something you're concerned about. Rather than keeping these concerns to yourself, you should share them with the medical assistant so the team can be more knowledgeable about your situation. For example, if the doctor prescribes a medication that requires you to inject, you may feel uneasy completing the process. If you're concerned about the treatment or feel uncertain that you can administer it yourself, it's best to share this information with the medical assistant, who can help find a solution.
Operations and some treatments can cause you to feel uncertain if you're making the right decision. Often, when it comes to treating illnesses and conditions, you have many options available to you. You may be unsure which is best for you or be unsure if you've chosen the best option. Consulting with a medical assistant can help ease your worries. Medical assistants are knowledgeable about different treatments and can understand what you're going through. When you're confident and trust the health care team, treatment can often progress smoothly. Sharing your uncertainties and concerns is an important part of establishing trust.
Have Your Information Ready When Making an Appointment
When you call to make your appointment, the medical assistant may be the person who answers and helps you book. How the process goes can depend on many factors, including the reason for your visit and whether you're a new patient or an existing one. When you call, medical assistants may be grateful if you have everything ready to book the appointment. Here's everything you may need to make an appointment:
Office Familiarity
The medical assistant may ask if you're a new patient with the office or location. If you're unsure, consider looking through your records to see if you've visited that office before. The assistant may ask you about this to determine if they need to create a new profile for you. They may also need to provide you with instructions or directions if you haven't visited them before.
Concern or Reason
This may feel obvious, but it's important that you know the reason for your visit when you call. If you want a routine checkup, it's important to relay that. You may also want an appointment to get a physical or to address a concern. Consider taking notes and referring to them when you speak with the medical assistant to be sure you provide them with all the necessary information.
Your Health Insurance
To help you pay for your visit, the medical assistant will probably ask for your health insurance information. Take notes about the name of your plan and who your insurance provider is prior to the phone call. It can also be helpful to have your insurance card ready so you can provide the plan or member number if necessary.
Referral Information
Some offices require that you have referrals prior to making an appointment. In many situations, the physician calls with the referral. If they don't, or if the assistant wants to confirm, it's helpful to have the name and phone number of the referring professional before you make the phone call.
Preferred Provider
If you're calling an office with more than one provider, it can be helpful if you know who you want to see. Consider looking at the staff directory online before calling to make your appointment. If there's not a specific provider you want, you can also provide basic information about what you prefer. This may include the gender or specialties of the provider you'd like to see.
Your Schedule
Before placing the call to make your appointment, have your schedule out so you can refer to it. It can be helpful if you have a few dates and times in mind that work best for you. You can also consider which days are consistently best. For example, if you usually have Fridays free, you may ask to schedule your appointment on the next available Friday.
Necessary Materials
During the phone call with the assistant to book your appointment, consider asking them about what you can do to be ready for your visit. They may provide you with directions or a list of materials to bring. Having your materials ready can make the appointment more effective.
Be Ready When You Check In for Your Visit
After making your appointment, you can prepare for the visit. Medical assistants want you to know that when you prepare adequately for your visit to the office, it makes the process a lot smoother for everyone. Avoid holding up the line and delaying the check-in process by coming in with everything you need. Here are some things to bring with you to the physician's office:
List of Medications
It's important that the medical professionals know which medications you're taking. This is because they may choose different medications to prescribe to you based on your current treatment. For example, there are some medications that may have bad interactions with one another. Consider making a list of your medications on your phone or on a piece of paper. Include information about how often you take it and what the dose is. If you can't make a list, consider bringing the bottles in with you so the medical assistant can read the information on them.
Your Identification
When you check in at the doctor's office, they'll want to see a photo identification to ensure you are who you say you are. This is important to keep your medical information private. The medical assistant may also need to see your ID to ensure the health insurance you're using is valid.
Health Insurance Card
Your health insurance card is often the size of a credit card, and the provider may send it to you by mail. Be sure to bring this with you when you check in for your appointment. The medical assistant may scan it and add it to the records to show that you have valid insurance.
Medical History
As discussed above, your medical history is an important part of your visit. If you're visiting a new health care professional, consider compiling information about your medical history. Include your surgeries, diagnoses, conditions, and current treatments. Include information about your family medical history if you can.
Show Appreciation for Your Favorite Medical Assistant
Medical assistants work tirelessly to ensure you have the best possible experience when you visit the physician's office. They help to collect your information and consult with you about your diagnoses and treatments. Because of everything they do, you may want to show them some appreciation. Here's everything you need to know about showing appreciation for your favorite medical assistant:
When Is Medical Assistant Recognition Week?
Medical Assistant Recognition Week (4) is the third full week in October and is an opportunity to show medical assistants that their work is appreciated. Though there's a whole week, there's also Medical Assistants Recognition Day within the week as well. Medical assistants are unique because not only do they provide support for nurses and physicians, but they also form close bonds with patients.
You may have noticed during your last visit to the doctor's office that the medical assistant took extra steps to make sure you were comfortable and to understand what was going on. If you're a physician or nurse, you may notice how medical assistants make processes more efficient and always put the patient first. If there's a medical assistant you see regularly, be sure to wish them a happy Medical Assistant Recognition Week this year.
How To Show Your Appreciation
There are many ways you can show your appreciation for medical assistants this year. For example, you may bring them their favorite coffee or offer them a heartfelt thank you. If you like to give gifts, these are some gifts a medical assistant may appreciate:
Medical assistant gear: From shirts to pullovers, you can find attire that medical assistants love.
Stethoscope ID tag: A little ID tag can be the perfect thing to help medical assistants keep track of their stethoscopes.
Headband or scrunchie: If the medical assistant you know has a lot of hair, consider gifting them something to keep it out of their face.
Nice or personalized pens: Medical assistants, like everyone else, have likely fallen victim to missing pens. Getting them a nice, personalized pen can help them keep track of it.
Mug, glass, or insulated cup: Do you know what the medical assistant likes to drink? Get them a nice container for it.
Comfortable shoes: If you want to splurge on your gift and you know the assistant well, consider getting them a comfortable pair of shoes for long shifts.
Self-care items: Medical assistants often work long shifts, and using self-care can help them recharge. Consider gifting bath bombs, face masks, foot massagers, or aromatherapy items.
Learning everything medical assistants want you to know can help you improve your experience at your next health care visit. From being fully prepared to asking important questions, medical assistants want you to feel safe and comfortable during your appointment. If the role of medical assistant appeals to you, learn more about what it takes to get the MA Certification and Concorde's health care education programs.
---
Footnotes
"medical history", National Cancer Institute, https://www.cancer.gov/publications/dictionaries/cancer-terms/def/medical-history

"Family Health History", the CDC, https://www.cdc.gov/genomics/famhistory/famhist_basics.htm

"General Surgery Preparation", Stanford Medicine, https://stanfordhealthcare.org/medical-treatments/g/general-surgery/procedures/surgery-preparation.html

Medical Assistants Recognition Week", American Association of Medical Assistants, https://www.aama-ntl.org/news/marweek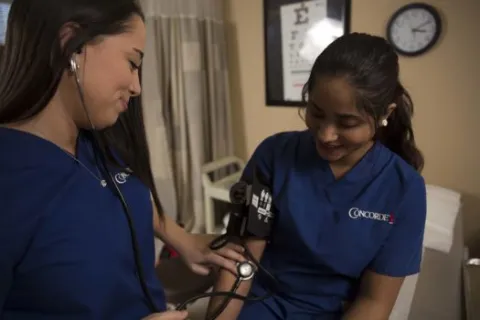 Next Steps?
Interested in learning more about our Medical Assistant program? We have a Concorde representative ready to talk about what matters most to you. Get answers about start dates, curriculum, financial aid, scholarships and more!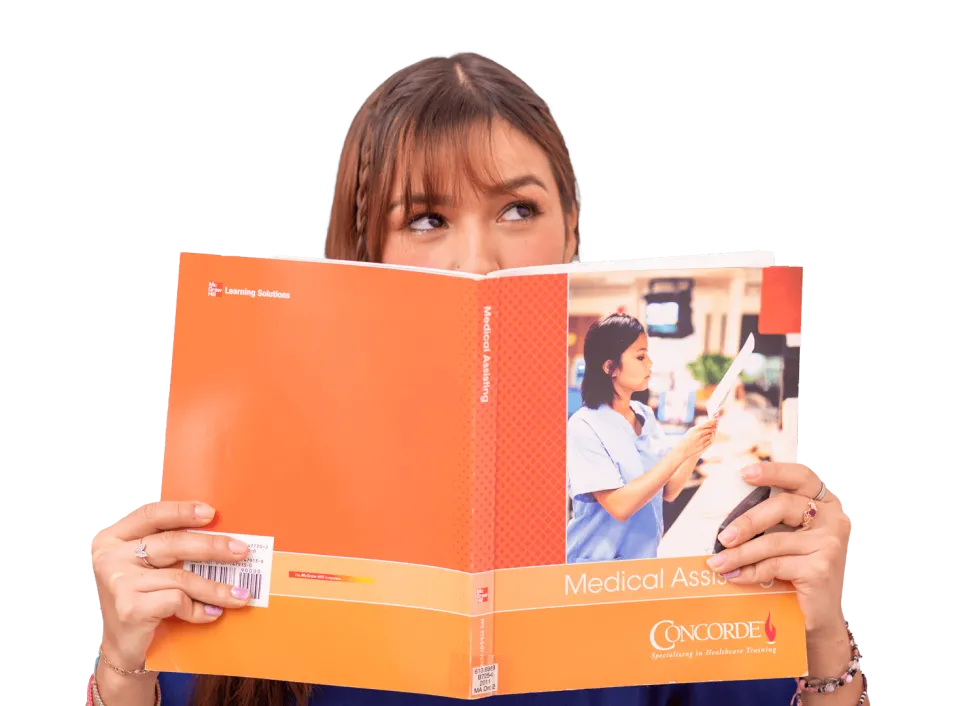 Are You College Ready?
How you think and what you love about life might give you important insights about your college readiness. Our NEW College Readiness Quiz provides instant feedback with your results. Click the button to get started!
START THE QUIZ