Updated July 3, 2023. The information contained in this blog is current and accurate as of this date.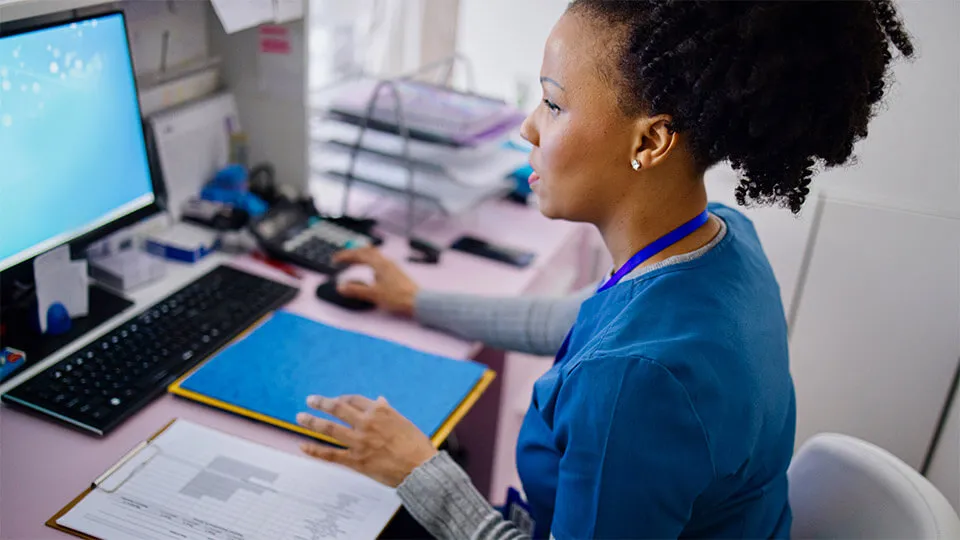 Job opportunities for medical assistants are rising as the U.S. Bureau of Labor Statistics estimates an employment growth increase of 16% (1) from 2021 to 2031. For students hoping to make a career choice in the medical field in a support role, medical assistant programs can help them realize these dreams. Learn more about how to become a medical assistant below.
What Is a Medical Assistant? 
A Day in the Life of a Medical Assistant
According to the American Association of Medical Assistants, a medical assistant works alongside physicians to provide medical care to patients (2). They do much preliminary work in outpatient facilities and ambulances, including recording and updating medical histories and performing basic laboratory tests. 
What Does a Medical Assistant Do? 
Outpatient facilities can become busy, and speed is essential to provide prompt patient care. Sometimes physicians and nurses must attend to emergencies, and someone else is needed to perform some of the basic tasks in patient care, plus handle the administration and record-keeping responsibilities that goes along with it. Some functions of medical assistants include: 
Getting patients ready for examinations. 
Preparing medication that needs to be administered by a physician or health care practitioner, including syringe and tray preparation. 
Performing wound care, changing dressings, and transmitting medication prescriptions as directed by the physician. 
Ensuring that appointment scheduling takes place. 
Taking care of practice medical records and filing, such as updating electronic health records.
How do the tasks of a nurse and a medical assistant differ? The primary difference is that nurses mainly focus on patient care, while medical assistants focus on smooth practice operations.
What Prior Education Do You Need to Enroll in a Medical Assistant Program? 
Students must have their high school diploma to enroll in a medical assistant program. The program puts less focus on in-depth medical practices and procedures than programs for respiratory therapists or vocational nurses, for example.
Medical assistants require administrative and clinical skills to perform their responsibilities effectively. A medical assistant program will provide real-world coursework and experiential learning to help individuals practice these enduring skills critical for success. 
What Courses Do You Take To Become a Medical Assistant?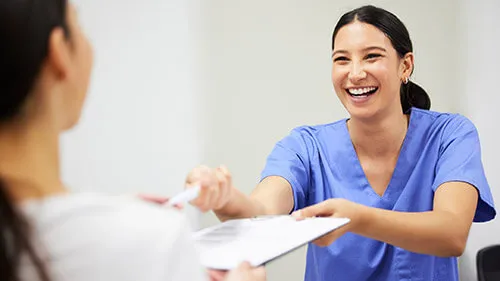 Effective Studying Tips for Career Colleges
Some employers may only require a medical assistant to have a high school diploma or GED (3) and sufficient health-focused education to perform the job. However, more employers see the value in medical assistant programs and favor candidates who have completed a diploma program or Associate of Applied Science degree program. Some states require medical assistants to attain additional education before working with patients. 
Do You Need To Get Certified To Become a Medical Assistant? 
While it's not a requirement to become a medical assistant, credentialing has advantages.
It improves an individual's job prospects.
Candidates have more credibility in the medical field with certifications.
To receive their medical assistant certification, students must complete a diploma or associate degree program from an accredited school and pass a standardized certification exam.
What Is the Difference Between a CMA and CNA? 
A certified medical assistant (CMA) and a certified nursing assistant (CNA) may seem the same, but they differ in career trajectory and job duties.
Duties of a CMA 
The duties of a CMA (4) largely depend on the needs and nature of the facility, as the role can cover many responsibilities. Job functions can include clinical tasks, such as checking for vital signs, and administrative tasks, such as scheduling appointments. 
Duties of a CNA 
CNAs may work under nurse supervision and typically perform clinical tasks only. They provide general patient care, such as dressing, feeding, and bathing. They also monitor and record vital signs and do general housekeeping, such as dressing beds. 
What Are the Benefits of Being a Medical Assistant?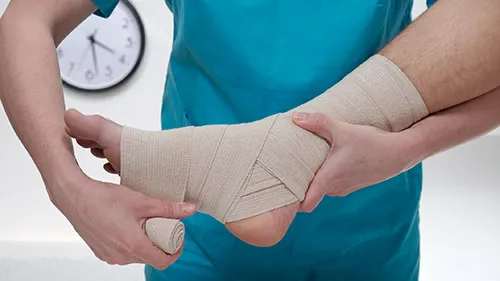 A Day in the Life of a Health Care Student
A medical assistant has the opportunity to enjoy a rewarding career filled with benefits such as:
Job stability and positive outlook: A career as a medical assistant has a promising future with a fair amount of job stability. 

Medical assistants will be needed as long as patients need care and physicians' assistance with practice and clinical tasks.

Steady income and benefits: Part of the benefit of having a stable career is having a steady income. Many employers also provide medical assistants benefits such as reliable health care and retirement options. 
Helping others: Many health care professionals enter the field to help others. It's not just patient care; it's also assisting physicians and nurses that make this job emotionally rewarding. 
Continuous learning: Many duties need doing, whether a medical assistant works at a busy outpatient facility with plenty of paperwork to complete, admissions and releases to track, or ambulatory care considerations that may require quick thinking and prompt responses.
Further training: Those who have begun employment upon graduation can further their medical assistant training and job prospects by registering for a medical assisting program. Individuals who complete a diploma program may seek an Associate of Applied Science degree. Certification allows students to become more competitive in the job market.
Efficient certification: Medical assistant programs can be some of the most efficient to complete. At Concorde Career Colleges, for example, individuals can complete a diploma program in as few as eight months of study or an Associate of Applied Science degree in as few as 16 months.
Flexible hours: Medical assistants may work long shifts, but in different settings, they may be able to choose shifts to align with their personal needs.
Travel: Some medical assisting jobs, such as ambulatory care, require the employee to be mobile and assist in the field. In many instances, they can stay updated with their administrative duties and update electronic health records thanks to medical offices becoming more mobile. 
How Do You Choose a Medical Assistant Program That's Right for You
Selecting the appropriate medical assistant program depends on several factors. Follow the steps below to help you identify the best program for your interests in a medical assisting career:
Step 1: Choose a Program From an Accredited School
A program from an accredited institution provides students the framework to complete their medical assistant certification. It also adds credibility to the program when completed through an accredited educational institution. Certificate programs also prepare students for the job market, which appeals to prospective employers. 
Step 2: Complete a Medical Assisting Program 
Individuals interested in completing a diploma program through Concorde may do so in as few as eight months of study or an Associate of Applied Science degree in as few as 16 months. (Check with an admissions representative to confirm program availability by location.)
Step 3: Build Medical Assisting Experience With Internships 
One of the best ways for students to improve their relevance in the job market is by demonstrating practical experience. Employers will look favorably to those who already know the operations of medical offices and their duties. 
Step 4: Get Certified 
Certification might only be essential in some states, but it makes applicant candidates stand out during the job hunt.
Step 5: Take Stock of Your Skills 
Hands-on training can make a significant difference for students who may lack some enduring skills necessary for success in the workplace, such as communication, critical thinking, problem solving, and adaptability. This experiential learning can take place through practical sessions during training or externship.  
Step 6: Apply and Interview
Candidates interested in seeking employment as a medical assistant should schedule a few interviews to explore potential employers and do sufficient prepping before these interviews to know how to present themselves and which questions to ask during the interviews.
Becoming a medical assistant can be just as rewarding as the role itself. At Concorde, our medical assistant program focuses on subjects that will prepare students to succeed in their careers. The medical assistant program at Concorde helps students develop the skills needed to serve as health care professionals who provide quality patient care. Concorde is accredited by the Accrediting Commission of Career Schools and Colleges (ACCSC) and the Council on Occupational Education (COE). Learn more about career possibilities as a medical assistant by exploring information online. 
---
Footnotes: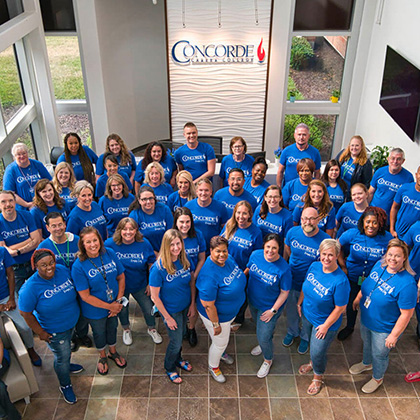 Next Steps?
We have a Concorde representative ready to talk about what matters most to you. Get answers about start dates, curriculum, financial aid, scholarships and more!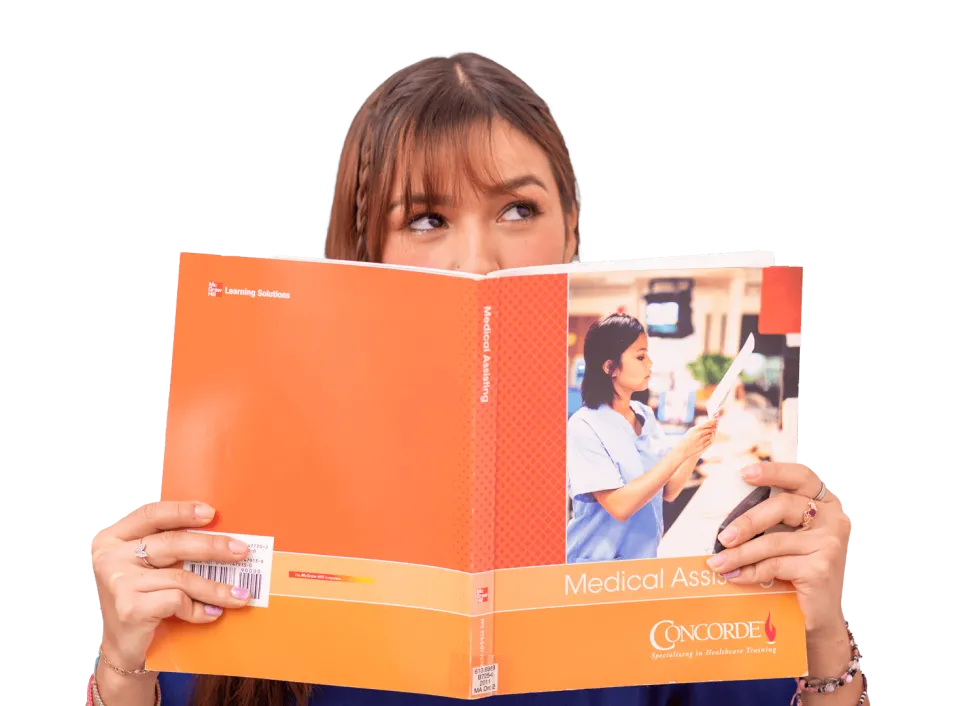 Are You College Ready?
How you think and what you love about life might give you important insights about your college readiness. Our NEW College Readiness Quiz provides instant feedback with your results. Click the button to get started!
START THE QUIZ