Updated December 9, 2019. The information contained in this blog is current and accurate as of this date.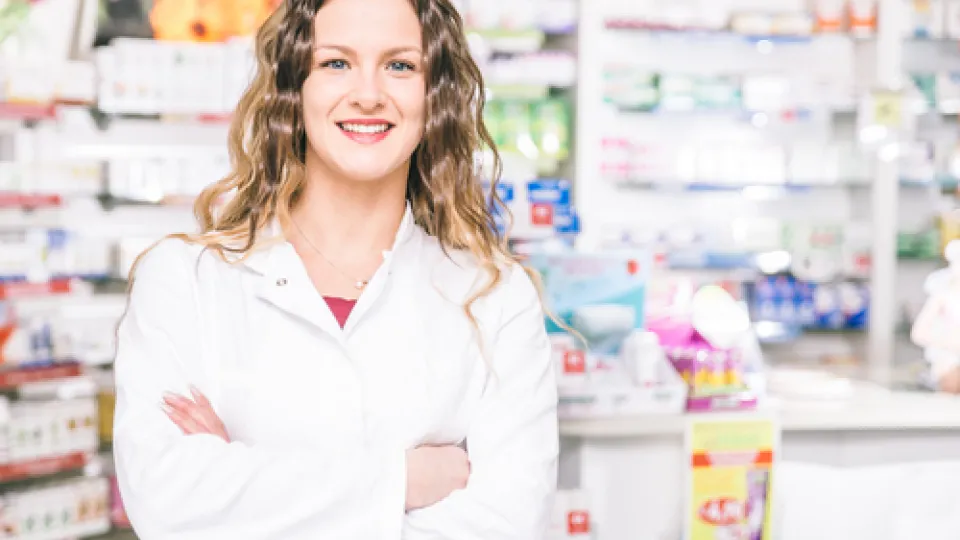 The externship is one of the most important elements of Concorde's health care training. Perhaps THE most important. It takes the student out of the classroom and places them in a real-world, hands-on work environment. Students learn by performing actual clinical tasks that prepare them to hit the ground running once they launch into their careers.
All students in most of Concorde's clinical programs are required to complete a pre-set total of hours at their externship sites. Many Concorde students are hired directly out of their externships by the extern site.
"Externships really serve a dual purpose," said Graham Nott, Vice President of Academic Affairs at Concorde. "First, as externships fall at the end of a program, it allows students to practice the skills they have learned in a didactic and laboratory setting in the real world under real conditions and with real patients."
"This helps build confidence in the students and continues to hone their skills for post-graduation employment," noted Nott. "The second reason is to allow the students to show off their teamwork, professionalism and health care skills to potential employers."
We visited with William White, one of our Graduate Employment Specialists at our Tampa campus, about some tips, tricks, and tactics to make any externship productive and meaningful.
Don't view it as "working for free"
White said that students commonly misconstrued an externship opportunity as "simply work for free for employers instead of viewing the extern experience as a class that's not in a classroom and without the long lectures."
Instead, he submits to students to view the opportunity as "a long working interview."
Nott agrees. "Number one is professionalism. Arrive on time, leave the cell phone in the car, be professional and courteous to everyone, treat patients with appropriate care and compassion and have excellent customer service skills," he encourages.
"Students should have good entry-level skills, but you would be surprised how many medical facilities will accept a student with lesser skills as long as they look and act professionally. They feel that they can train on medical skills, but teaching someone to change poor professional habits is much harder."
Practical Tips to Make the Most of Your Externship
Carry around a little notebook and take notes throughout the day. Review notes nightly and solicits the help of instructors or program directors when more complex questions arise about what is being learned on site.
Ask for more responsibilities. Ask to be cross-trained on different things. Ask to learn the software and ask for the job. Closed mouths don't get fed, and externs who ask these types of questions leave a lasting positive impression.
Network! Purposely and intentionally make friends with the Office Manager, Doctor, Administrator, Lead Assistants, etc. Many of them will know of other offices that might need employees if you are not hired off externship.
Furthermore, establishing a good working relationship based on commonalities and quality of work should almost always help secure letters of recommendation, which will prove valuable in the future.
And, don't forget about documenting stories. "I personally think one of the greatest assets a student can walk away with from their externship are the stories they can use to sell themselves in interviews," White said. "Facts tell, but stories sell!"
5 most frequently asked questions about externships
To give a better idea about what the Concorde externship experience really is like, we asked one of our externship coordinators, Susan Beheler, Externship Coordinator at Concorde's campus in San Antonio, for a list of the five most frequently asked questions students ask about externships as the externship experience as it relates to their health care training. Possible answers follow each question.
Here is what Beheler came up with.
What do I say when I call my externship site? Hello, my name is Susan Smith. I am a Dental Assistant student who will be going to externship on 1/1/2018. I would love to work with you during my externship to see what skills your office provides. Do you take externs, and is there availability?
What are the site's expectations of me as a health care training student? Attendance, communication, and professionalism are the cornerstones for success at your site. Hard skills can be tuned and taught, but if you don't have these three key soft skills, you will not succeed at your site.
What if I can't work the same hours as their employees or I need a scheduled day off? Tell your potential site as soon as possible of your hours of availability or any needed days off before you begin. This gives the opportunity to plan out a training schedule and to evaluate if they can meet your time requirements.
Can I ask to be paid on externship? No. You may not request pay while you are at externship. This is a required part of your education and, actually, you already paid for the externship.
What should I wear on externship? Do I have to cover up my tattoos and take out piercings? All sites are different in their uniform protocols. You should ask the site before externship what they require. Some will want students to wear school uniforms and others won't want their patients to know that they have a student dental assistant.  All tattoos and piercings should be hidden. Many sites and patients are conservative and do not feel comfortable with being treated by someone who has tattoos or piercings.
Trail Blaze your own Path to Success
While each campus has folks designed to help with externship placement, White has found that students who find their own extern sites tend to be more likely to be hired at the end of their time.
"I encourage students... to get actively involved in securing a site at least a month before their last term as long as they have the guidance of a Coordinator and the people skills to do it," noted White. "When they [students] are engaged like this, they also are practicing job-hunting skills and become very focused on the outcome. And that's a win-win for everybody!"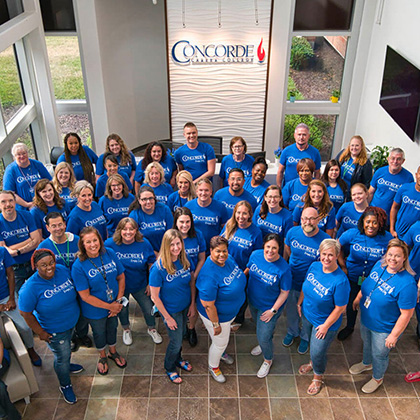 Next Steps?
We have a Concorde representative ready to talk about what matters most to you. Get answers about start dates, curriculum, financial aid, scholarships and more!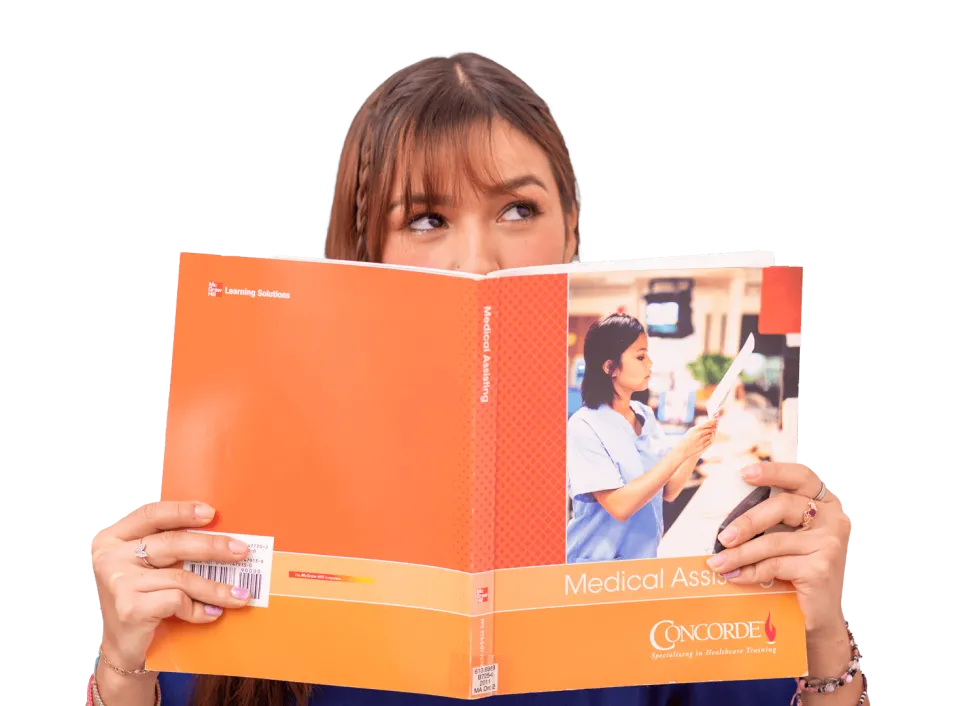 Are You College Ready?
How you think and what you love about life might give you important insights about your college readiness. Our NEW College Readiness Quiz provides instant feedback with your results. Click the button to get started!
START THE QUIZ