Updated February 29, 2016. The information contained in this blog is current and accurate as of this date.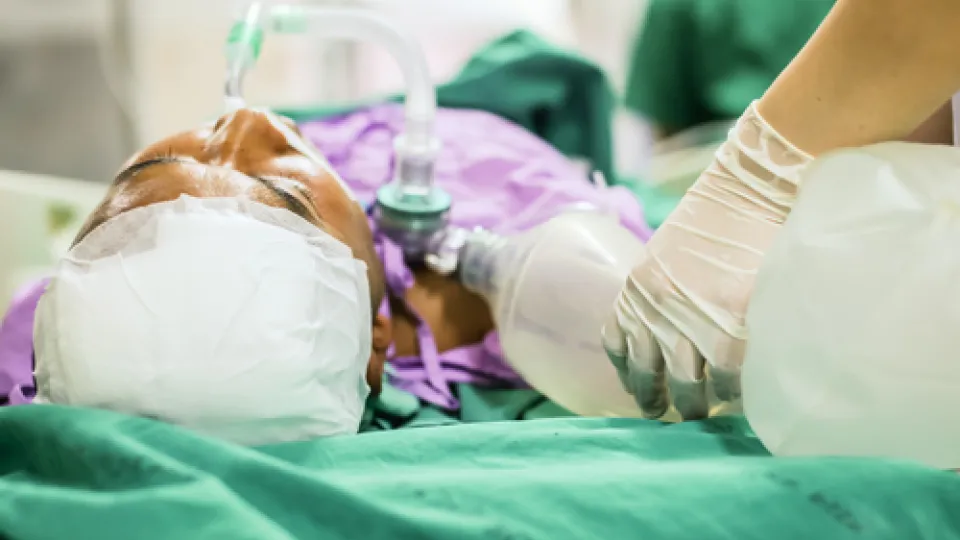 If you're looking for one of the best jobs in health care, you might want to consider becoming a respiratory therapist, which US News and World Report rates among the top 25 health care support careers.
It's a great path to explore if you're ready to go from just another job to a full-fledged career. You'll spend about two years in a health care degree program like the one offered by Concorde Career Colleges, pass a licensing exam in most states and start your new career.
Daily Duties of a Respiratory Therapist
As a respiratory therapist (RT), you can be part of helping others breathe easier through diagnostic testing procedures and treatments that improve quality of life or even save a life.
A day in the life of an RT might start with setting up the ventilator (breathing machine) for a newborn. Next, you might go down to the intensive care unit to work with a patient who recently had lung surgery.
A sudden page over the loudspeaker could send you to the emergency room to breathe for a patient who was in a severe auto accident and sustained broken ribs.
Later in the day, you might be called up to perform a respiratory function test to see how well a patient's lungs are working, or give medication to a child having an asthma attack.
Other Tasks of a Respiratory Therapist
Respiratory therapists are experts in helping people breathe, but they also perform a wide range of other duties.
An RT might draw blood specimens to check the level of gases like oxygen in the blood. People with lung problems might need other kinds of therapy like percussion, in which the RT taps or claps on the patient's back and chest to help loosen lung secretions.
RTs also spend a lot of time educating patients and family members about lung diseases and therapy for lung problems. Some RTs teach in health care and respiratory therapy programs.
Where Do Respiratory Therapists Work?
Outside the hospital, RTs might work in a sleep center. These centers are designed to help diagnose patients who have problems like sleep apnea, which can affect their ability to breathe and cause many health problems.
In the sleep center, the RT supervises the sleeping patients, who are hooked to monitoring machines that record their blood pressure and pulse and the level of oxygen in the blood.
RTs also work in home care, providing breathing treatments and oxygen therapy to people who have conditions such as lung cancer, chronic obstructive pulmonary disease and emphysema.
Some RTs work for services that provide direct services, and others work for organizations that provide the equipment for people who have breathing problems and are home-bound. Other possible work settings for RTs include rehabilitation facilities, physicians' offices, convalescent care, and education.
How to Become a Respiratory Therapist
Now that you have some idea of what a respiratory therapist does, you might be wondering how to become a respiratory therapist. You'll need a minimum of an associate's degree from an accredited respiratory therapy program.
All but two states require that an RT have a license to practice. You can also become certified and then take an exam to become a Registered Respiratory Therapist. The opportunities are endless, and they can begin at Concorde Career Colleges.
Are You College Ready?
How you think and what you love about life might give you important insights about your college readiness. Our NEW College Readiness Quiz provides instant feedback with your results. Click the button to get started!