Updated August 28, 2019. The information contained in this blog is current and accurate as of this date.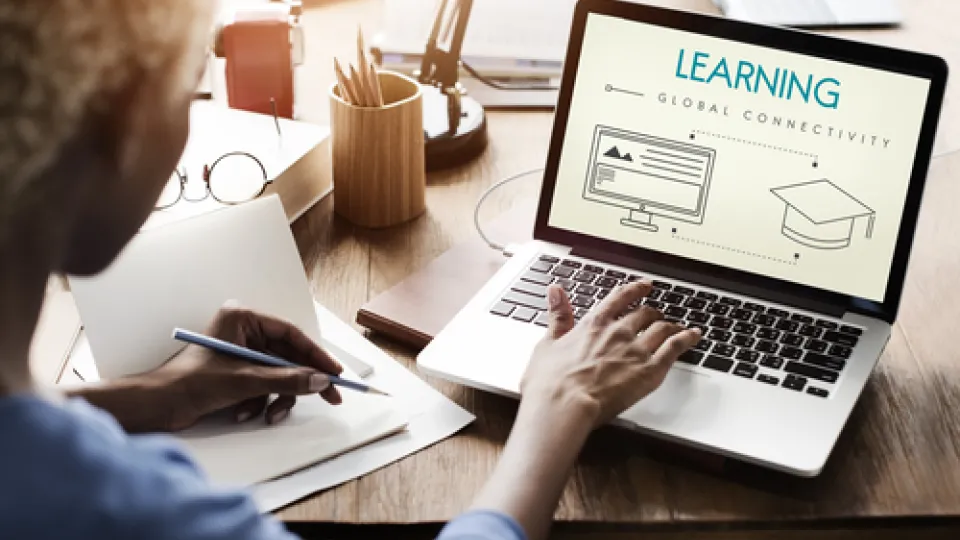 Online learning is a new frontier in education. It's especially new at Concorde, where we're just recently beginning to incorporate more health care online learning into a couple of our programs. Currently, Concorde's Bachelor in Health Care Administration, for students who already are licensed Respiratory Therapists, and the Surgical Technology Degree Completion Program and Dental Hygiene Bachelor of Science Program are the only 100 percent online courses. Other programs, such as Pharmacy Technician, are blended to include an online component.
Because online learning still is relatively new to the masses, it's often difficult for students to know how to correctly approach it to optimize the chances at success. How do you schedule your time? What steps can you take to avoid procrastination? How do you deal with the loneliness that comes with health care online learning? And, of course, what do you when the technology fails?
Challenges Students Face
To answer these questions and more, we asked Nikki Fox-Boelte, Concorde's Dean of Online Operations, who has been involved with distance learning for more than 10 years as a learner, educator, and manager, to state the biggest challenges she sees for students.
They assume that because health care Online is flexible, it means a whenever/wherever type format
That is not the case. Online education is much like a job. We must dedicate certain days and hours of those days to get into our classroom(s), review what is upcoming, make a plan of preparation/attack, research, participate and ultimately submit our work. If a student falls more than two weeks behind in an Online class, their chances of success decrease significantly.
Students need to plan on what a regular ground class would be (typically 3-4.5 hours), then add at least 9 hours each class for outside work including, but not limited to, research, composing essays, studying, etc.
Technology Fails
Murphy's Law is the No. 1 culprit when students wait until the last minute to do work. Before a student enrolls, while they are going through the admissions process, and up to the first day of class, students should always have a back-up plan for when technology fails. What is the plan for Wi-Fi going out? For coffee spilling on our laptop? For the library closing early? Relying on a friend or family member for back-up is not the best plan.
Out of sight
Students forget there is a human being monitoring and instructing their class. There always should be an open line of communication to our instructors and that communication should be proactive, not reactive.
Much of what I have seen is a last-minute, or after the due date, an email asking for an extension or leniency. This puts the instructor in a difficult spot. Students need to keep in contact with their instructor/professor, but ultimately the accountability is on the student to understand the policies of the school, that all professors are beholden to uphold.
All alone
Students often do not use the resources that are provided to them. Whether it's a free writing lab, live chat session, templates to help with APA style, online library resources, or more supportive services like an instructor, tutor, student advisor, etc., students need to familiarize themselves with all available to them.
No school enrolls a student in hopes they will fail. As an educator, our sole purpose is to support and advocate for our students and their success. Many of those supports come in the form of resources that students don't take advantage of, or take the time to learn about what success tools they have at their fingertips.
Tips for Success
Being successful online students calls for a different set of skills and characteristics. Luckily there are some common ways to help you be successful in overcoming those challenges mentioned above. Let's look at 5 common tips for being a successful online student:
1. Managing time well- Doing well in your online courses will require mastering use of your time. According to About Education, how well you manage your time is one of the biggest determinants of success in your online studies. Select a time of day when you tend to be most productive and devote that period to your studies consistently.
2. Creating an ideal study environment anywhere- Online learning from home can present challenges because you face more distractions - the dog that wants to be let out, the clothes that need folding, the dinner that needs cooking. Whether you're working at home or from your grandmother's house during the holidays, you'll need the ability to create an impromptu study space where you can concentrate.
To set up your space anywhere, try the following tips:
Find a well-lit spot that is away from significant activity
If you need quiet for studying, make sure you have noise-canceling headphones, and use a white noise app on your phone
Try a coffee shop or library if other spaces won't work
Schedule studying when distractions are at a minimum, such as when children are sleeping
3. Staying exceptionally organized- Without the set-in-stone schedule that traditional students enjoy, you'll need to develop your own ways to stay on top of your work, as U.S. News & World Report notes. Add all your assignment due dates to your calendar, whether on the wall, on your computer or on your smartphone. If you're concerned about forgetting key deadlines, set reminders on your phone or computer.
4. Initiating interaction with others- Working on your own as an online student can become isolating, but there are multiple ways you "can and should" reach out to others. Take advantage of the interactive features of your online classes, including chat rooms, forums and video conferencing. Sharing knowledge with other students will enhance your online learning experience.
5. Balancing competing obligations- As an online student, you likely have other commitments, such as a family and a part-time or full-time job. One of the advantages of online learning is the flexibility that enables nontraditional students to learn where and when they can. Develop a schedule for learning that works with your personal obligations and preferences.
With a little patience and planning, you can develop skills that help you master the art of online learning. Remember that everyone has good and bad days, and the key is persistence over the long term. To get started on your educational journey, choose among more than 20 programs offered by Concorde Career Colleges.
Are You College Ready?
How you think and what you love about life might give you important insights about your college readiness. Our NEW College Readiness Quiz provides instant feedback with your results. Click the button to get started!