Updated June 15, 2023. The information contained in this blog is current and accurate as of this date.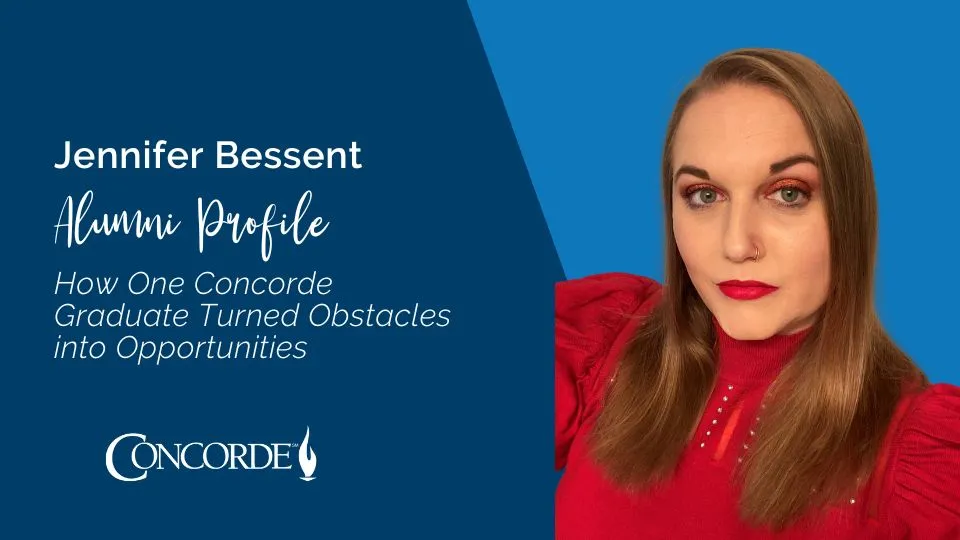 How One Concorde Graduate Turned Obstacles into Opportunities
Challenging situations build strong people, and Jennifer Bessent is proof of that. In 2018 Jennifer found herself struggling with something that affects millions of Americans every year — substance abuse. She knew she was heading down the wrong path and started focusing her energy on how to remove herself from unhealthy situations, ultimately setting herself up for long-term success.
"I knew I needed a change," said Jennifer. "I was ready to turn my life around and reach my full potential, so I started exploring options for schools that aligned with my goals."
Fast forward to 2021, and Jennifer started showing interest in going back to school. As a resident of the Jacksonville area, Jennifer was aware of Concorde's presence but didn't know much about the programs they offered. It wasn't until a friend mentioned the school's variety of healthcare education programs that Jennifer started thinking about a future in the healthcare industry.
"I looked into a couple of different degree options, but the flexibility and opportunity for growth within Concorde's Surgical Technologist program in Jacksonville immediately stood out," Jennifer shared. "As a single mom, it was imperative that I was enrolled in a program that complemented my busy lifestyle without making me sacrifice the quality of education I was receiving."
Wearing Several Hats in the Midst of a Pandemic
With a new goal in place and a dream job on the horizon, Jennifer set out to pursue her associate's degree in surgical technology. Of course, no goal is achieved without a few unpredictable challenges. Jennifer wasn't just pursuing a degree as a working single mom, she was also attending courses in the midst of an unprecedented worldwide pandemic.
To some, this would be a breaking point and a reason to quit, but to Jennifer, this was just another obstacle that would build her strong character.
"After overcoming addiction, you really learn to roll with the punches," Jennifer said. "I wasn't deterred, I was motivated."
With such a demanding schedule, Jennifer's biggest problem was finding the time to meet all her responsibilities as a student, a worker, and a mom. Whenever things felt overwhelming, she turned to her support system at Concorde to help her navigate it all.
"My professors played a huge role in my success at Concorde," said Jennifer. "I truly felt like I mattered, and that my development was important to them. They went above and beyond to ensure that I not only earned my degree but also have the confidence I needed to enter the workforce during a time when healthcare workers are in such strenuous situations."
Breaking the Stigma of Substance Abuse in the Healthcare Industry
With Concorde's faculty being among her biggest cheerleaders, Jennifer walked across the graduation stage in July 2022 with an Associate's Degree in Surgical Technology and a promising future.
"It was one of the proudest moments of my life," Jennifer recalled. "I saw the result of everything I had worked for and was excited about the new opportunities available to me from earning this degree."
One requirement for completing the surgical technology degree program is dedicating at least 570 hours of clinical work in a hospital setting. Completing this requirement not only gave Jennifer the valuable hands-on experience she needed to succeed, but it also led her to her current job.
Jennifer is now working at HCA Memorial in Jacksonville, where she plays an instrumental role in training and utilizing life-saving technology within the hospital. The fast-paced environment and rewarding nature of her day-to-day responsibilities remind her that healthcare is where she wants to be. Jennifer's work has lasting effects on her patients, as well as the next generation of healthcare workers following in her footsteps.
"I want to help break the stigma surrounding substance abuse and healthcare workers," said Jennifer. "For so long, I was nervous that my past would permanently impact my future, and that a career in healthcare would never be a possibility. So seeing an opportunity like this arise was the sign I needed to start my journey and make it count."
Jennifer's advice to future healthcare workers is simple, commit to yourself and trust in your abilities. "Be intentional with your time," she shared. "Whatever you commit to, make sure you're doing it 100% and surrounded by those who have your best interest in mind."
If you're someone who wants to play a key role on impactful healthcare teams, a degree in surgical technology is the tool you've been missing. Learn more about how Concorde's comprehensive surgical technology program can transform your life and your community.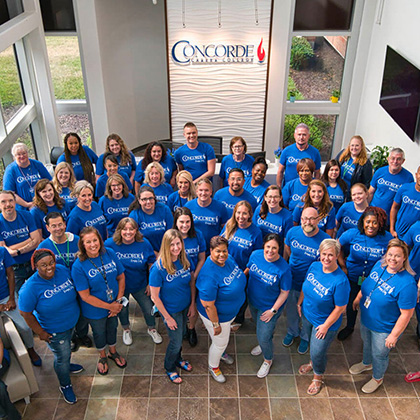 Next Steps?
We have a Concorde representative ready to talk about what matters most to you. Get answers about start dates, curriculum, financial aid, scholarships and more!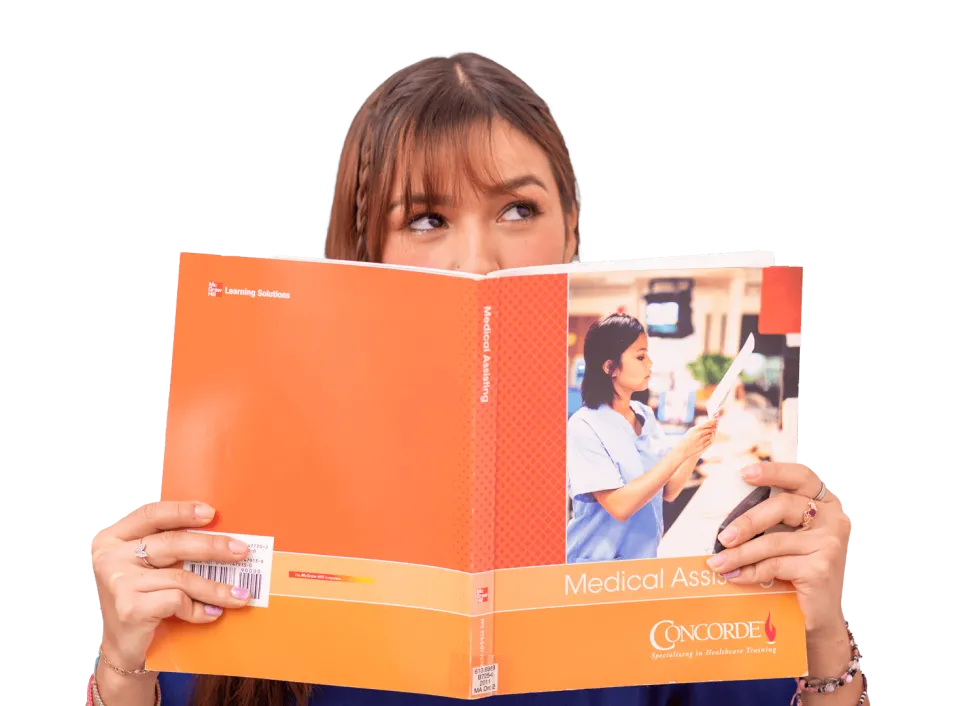 Are You College Ready?
How you think and what you love about life might give you important insights about your college readiness. Our NEW College Readiness Quiz provides instant feedback with your results. Click the button to get started!
START THE QUIZ