Updated June 13, 2023. The information contained in this blog is current and accurate as of this date.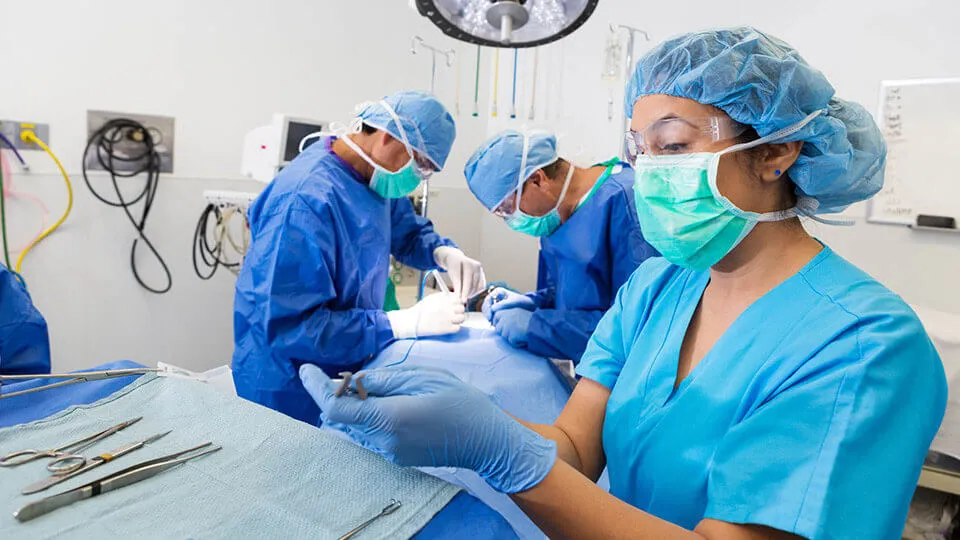 Many people consider surgery one of the most impactful health care fields, as it involves saving lives and improving patients' quality of life. Even if someone wants to pursue alternatives to becoming an actual surgeon, an individual can still contribute to the health care field by becoming a surgical technologist. These professionals assist the surgical team throughout operations and can complete their education in as little as 17 months. This guide on how to become a surgical tech discusses everything from the profession's education and training requirements to its career outlook.
What Does a Surgical Technologist Do?
A surgical technologist is a health care professional who assists surgeons, anesthesiologists, and nurses throughout a surgical operation. Also known as operating room technicians, surgical technologists play a crucial role in maintaining a sterile and orderly environment. These professionals perform duties throughout a surgery's preoperative, intraoperative, and postoperative stages.
Before a surgery (preoperative), a surgical technologist completes tasks like:
Preparing the patient for the upcoming surgery.
Sterilizing the operating room and surgical equipment.
Organizing the equipment the surgeon needs.
Transporting the patient to the operating room.
During a surgery (intraoperative), the surgical technologist performs tasks such as:
Ensuring a sterile environment.
Passing tools to the surgeon and surgeon's assistant.
Helping retract tissues from the patient.
Applying dressings to surgical sites.
Coordinating the camera during endoscopic surgery.
A surgical technologist also assists after surgery through postoperative tasks like:
Disposing of used supplies.
Taking inventory of which instruments and supplies the surgery required.
Overseeing the terminal cleaning of the operating room.
Transporting the patient to a recovery room.
Participating in debriefing and quality improvement practices.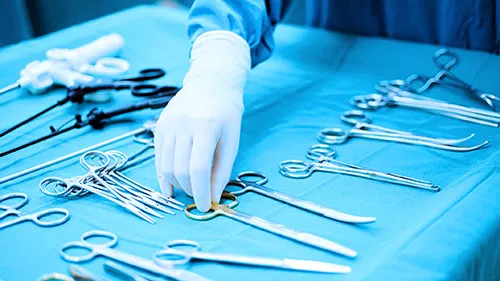 Surgical Technology Associate Degree Program (Tampa, Florida)
How To Become a Surgical Technologist
Review this synopsis of how to become a surgical technologist:
1. Earn a High School Diploma or GED
Surgical tech programs require candidates to have a high school diploma or GED equivalent, making it essential to complete this education requirement before applying. Individuals still in high school should consider taking courses in biology and anatomy to prepare for advanced science courses. They might also complete an internship at a local health care organization to introduce themselves to the industry and gain experience.
2. Enroll in Concorde's Surgical Technology Associate Degree Program
The next step is to enroll in Concorde's Surgical Technology Associate Degree program. Students can earn their degrees by obtaining 68 credit hours, 300 lab hours, and 570 clinical hours, which some students complete in as little as 17 months. Concorde's curriculum spans topics ranging from sterile field preparation and surgeon assistance to patient care.
3. Complete Hands-On Training and Explore Specializations
Concorde's Surgical Technology Associate Degree program gives students plenty of opportunities to complete hands-on training. Clinical experiences allow students to meet the program's requirements and gain experience while helping them determine whether they want to specialize. While many surgical techs work in general surgery, some specialize in areas like:
Cardiology.
Orthopedics.
Plastic surgery.
Pediatric surgery.
Neurosurgery.
Organ transplantation.
Reconstructive surgery.
Ear, nose, and throat.
Urology.
Obstetrics and gynecology.
4. Earn Certification
Surgical tech requirements for certification, registration, and licensure vary by state, and candidates should check the specific state requirements. Some states don't require registration or licensure, but surgical techs generally need industry certification to cater to employer preferences and maximize their job opportunities.  Earning an associate degree in surgical technology from an accredited program makes candidates eligible to apply for certification.
Some health care professionals apply for the Tech in Surgery – Certified TS-C (NCCT) certification through the National Center for Competency Testing. The most common credential is the Certified Surgical Technologist (CST) from the National Board of Surgical Technology and Surgical Assisting (NBSTSA). (1) The National Commission for Certifying Agencies oversees the NBSTSA's CST certification, a recognized credential in the industry. CSTs must renew this certification every two years by retaking the exam or completing 30 continuing education credits.
5. Develop Surgical Technologist Skills
While surgical technologists often innately possess skills that help them succeed in their careers, aspiring professionals can cultivate essential traits as they complete their education and training. Study the following vital skills surgical technologists need to develop:
Organization: Surgical techs rely on their organizational skills to properly sterilize operating rooms and set out the right equipment. They also keep operating rooms organized during procedures so surgeons can focus on their work.
Attention to detail: Attention to detail allows surgical techs to prevent errors during operations. For example, they use observational skills to notice activation and warning skills on equipment.
Teamwork: Surgical techs are an integral part of surgical teams, making it crucial for them to be able to work with others. They often provide updates to surgeons and receive instructions from anesthesiologists.
Multitasking: Surgical techs are often responsible for several tasks at once, meaning they rely on multitasking skills to maintain a high quality of care. They can prioritize tasks and minimize the impact of their potentially distracting environment.
Communication: Besides communicating with other health care professionals, surgical techs update patients and their families. They also are proficient in written communication, as they update patient records and record inventory.
Emotional intelligence: Surgical techs demonstrate empathy to comfort their patients and provide optimal care. They also possess composure that allows them to thrive in potentially stressful and fast-paced environments.
Manual dexterity: Surgical techs employ manual dexterity to manipulate instruments precisely while wearing restrictive items like gloves and masks.
Physical stamina: Besides standing throughout their shifts, surgical techs might have to manipulate unconscious patients with or without assistive devices.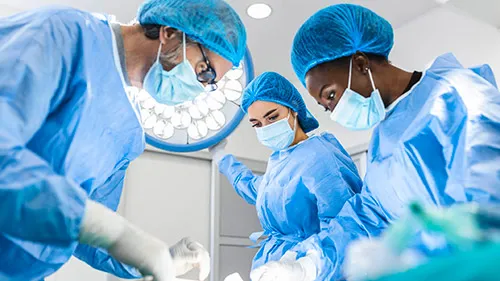 Common Characteristic Traits Surgical Technologists Should Have To Be Successful
FAQs About Becoming a Surgical Technologist
Review the following FAQs about becoming a surgical technologist:
What Is the Career Outlook for Surgical Technologists?
The U.S. Bureau of Labor Statistics predicts the overall employment of surgical assistants and technologists to grow 6% from 2021 to 2031. (2) This rate is about as fast as the average for all professions. The expected increase is likely the result of the aging of the large baby-boom population.
What Is the Surgical Technologist Work Environment Like?
Surgical technologists work in doctors' offices, outpatient centers, and hospital operating rooms. They're usually full-time employees and work while wearing surgical gear and standing under surgical lights. Their jobs involve physical tasks such as standing throughout their shifts, walking between patient rooms, and arranging equipment.
What Are the Requirements To Become a Surgical Technician?
Most employers require candidates to have an associate degree in surgical technology. They may also need a certification to improve their job prospects and comply with state regulations. Aspiring professionals should check their state's requirements to determine if they need additional certifications or licensure.
Is Being a Surgical Tech Hard?
Like any career path, surgical technology presents some challenges. The amount of responsibility these professionals have for their patients and the fast-paced nature of the operating room can be stressful. Additionally, many employers require surgical techs to work late nights, early mornings, weekends, and holidays. They might also have to be on call when they're not at work, which can affect their work-life balance. Another factor to consider is the physically demanding nature of the job, as standing for many hours and transporting patients can be exhausting.
Is Becoming a Surgical Tech Worth It?
While being a surgical tech can be challenging, pursuing this career can be rewarding for many people. Concorde's Surgical Technology Associate Degree program  makes education more accessible by delivering courses in person and online. Additionally, the training takes less time to complete than it would to become a surgeon but still allows individuals to care for patients in the operating room.
Another benefit of this career is working in a flexible, fast-paced environment. Many people prefer working outside regular business hours and enjoy the fact that no two days at their job are the same. Surgical technologists may also experience less stress than surgeons, as they have fewer responsibilities and can look to their superiors for direction.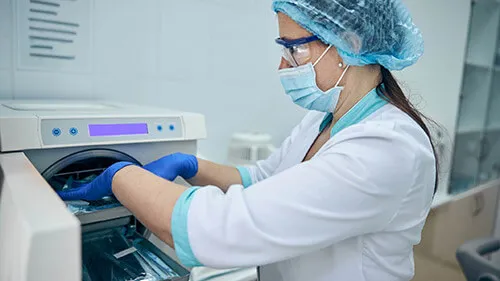 Surgical Technology Online Degree Completion Program
Apply for Concorde's Surgical Technology Associate Degree Program
If you want to work in surgery without becoming a surgeon, apply today to Concorde's Surgical Technology Associate Degree program. Our program prepares candidates for rewarding, fast-paced careers in the health care field. You can take advantage of our hands-on courses and online options, and apply for scholarships that are available to those who qualify. Additionally, you'll have plenty of opportunities to gain hands-on experience and practice skills for providing high-quality patient care. Contact us today with any questions or to receive more information.
---
Footnotes
(1) "CST Certification." The National Board of Surgical Technology and Surgical Assisting. https://www.nbstsa.org/cst-certification
(2) "Surgical Assistants and Technologists." U.S. Bureau of Labor Statistics. https://www.bls.gov/ooh/healthcare/surgical-technologists.htm#tab-6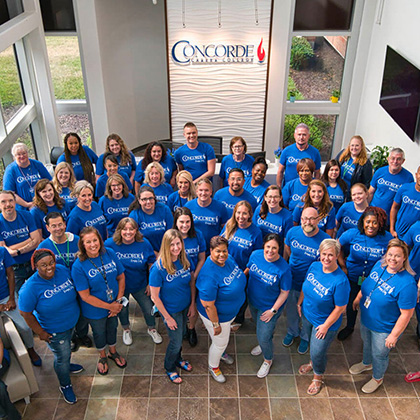 Next Steps?
We have a Concorde representative ready to talk about what matters most to you. Get answers about start dates, curriculum, financial aid, scholarships and more!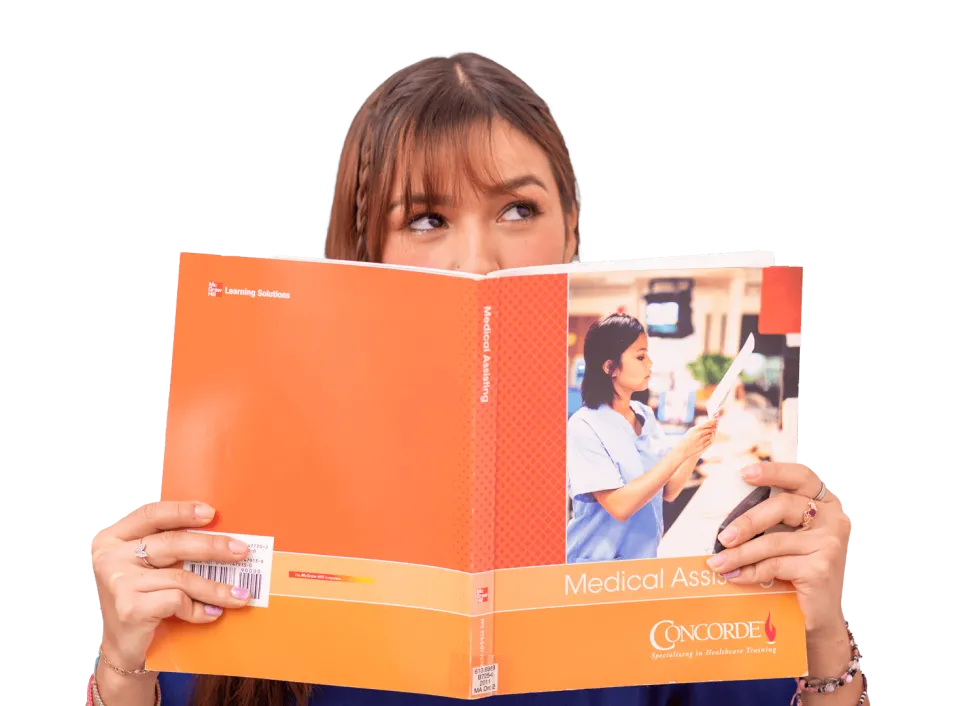 Are You College Ready?
How you think and what you love about life might give you important insights about your college readiness. Our NEW College Readiness Quiz provides instant feedback with your results. Click the button to get started!
START THE QUIZ