Updated April 3, 2017. The information contained in this blog is current and accurate as of this date.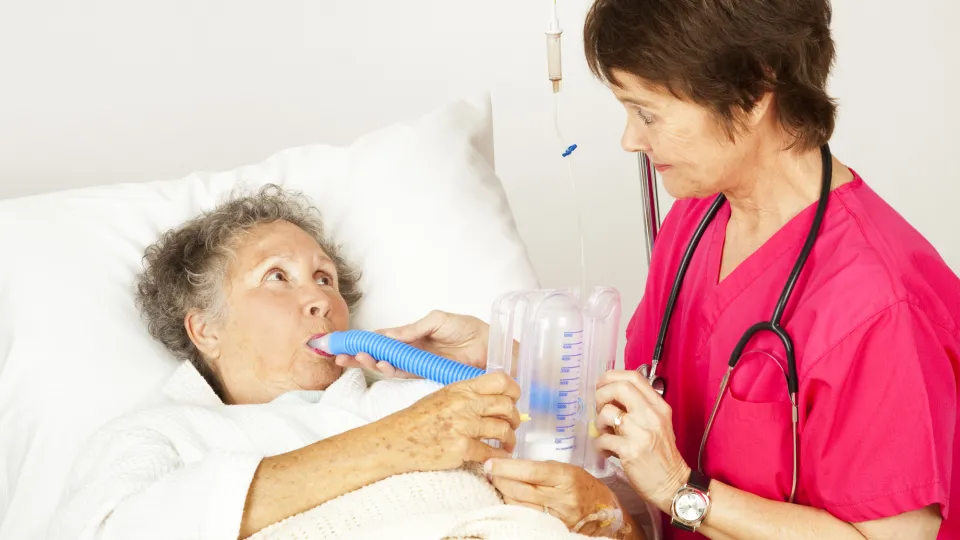 Allergy season is upon us. Pollen, ragweed and other allergens are going to be causing allergy sufferers to sniffle and wheeze before we know it. It also can exacerbate a more serious condition - asthma.
Did you know that the Respiratory Therapist (RT), which many of our Concorde students are training to become, plays a key role in the treatment of asthma? According to Sylton Hurdle, BSRT, RRT, Director of Concorde's Respiratory Therapy Program in Garden Grove, CA, the respiratory therapist can do everything from the simple administration of small volume nebulizer treatments to patients ranging from infants to adults to advanced assessment and treatment of the patient in "status asthmaticus" in the emergency room.
Diagnosis of asthma can be challenging
Hurdle said the diagnosis of asthma can often be challenging. He points to a 2016 paper written by Des Jardins and Burton and published in the Clinical Manifestations and Assessment of Respiratory Disease, 7th Edition, that states that the diagnosis of asthma in early childhood is based primarily on the assessment of the child's symptoms and physical findings... and good clinical judgment. A complete history and physical examination - along with lung function testing before and after bronchodilator medication administration showing at least a 12 percent improvement - will in most cases confirm the diagnosis of asthma in the older child and adult.
Treatments a Respiratory Therapist can administer
Hurdle said treatment or management of asthma can include the following:
Daily long-term control medication, specifically anti-inflammatory therapy (commonly referred to as steroid medication therapy)
A step-wise approach to medication administration is recommended to gain and maintain control of asthma
Develop patient/doctor partnership. The goal of this partnership is guided self-management so the patient has the ability to manage the disease his or herself
Identify and reduce exposure to risk factors. This often will involve testing to determine what is triggering the asthmatic reaction
Thorough patient, family and/or caregiver education. This often is the most challenging as patients start to feel better and think, "I don't need the medications anymore" when this is not accepted practice. This disease must be managed with a medication regimen to be effective. According to a paper by R.D. Kacmarek and published in 2005 in The Essentials of Respiratory Care, dosages may be reduced dependent on the type and amounts of symptoms.
The Respiratory Therapist can be very effective in treatment
Hurdle said that, with proper assessment and education of the patient, RTs are very effective in the diagnosis and treatment of asthma.
"Many are becoming Certified Asthma Educators working in hospitals, physicians' offices and wellness centers," Hurdle said. "RT specialists are valuable and desired, and with incidences of this disease on the rise, we will always have a place in this community."
All of which means the time is right to pursue that respiratory therapist degree at Concorde!
Are You College Ready?
How you think and what you love about life might give you important insights about your college readiness. Our NEW College Readiness Quiz provides instant feedback with your results. Click the button to get started!