Updated May 11, 2021. The information contained in this blog is current and accurate as of this date.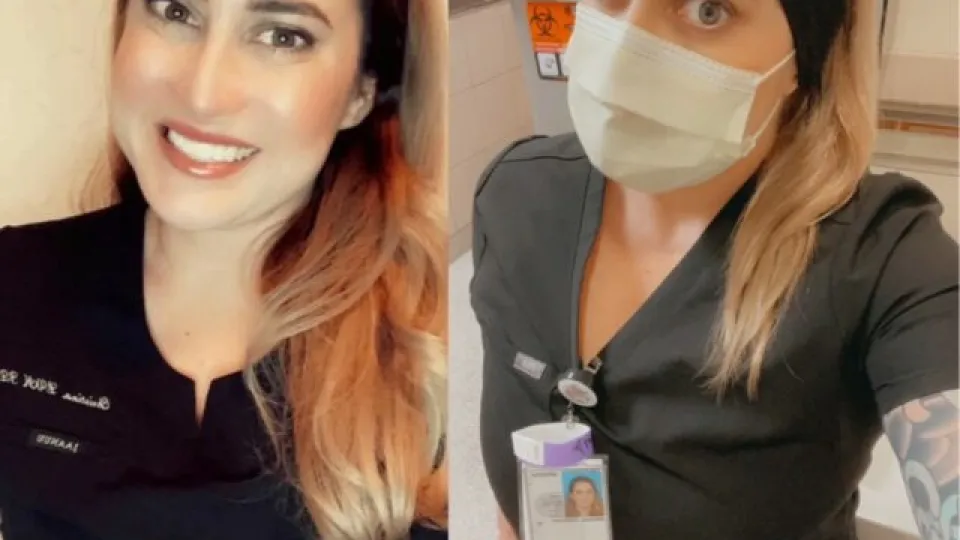 This is Part 1 of our 3 part series showcasing students working on the frontline with Covid patients. This is Christina Arriaga's Story:
A few months after Christina Arriaga started her Vocational Nursing program in San Bernardino, CA, the country locked down to help limit the spread of the coronavirus pandemic.
Even though the job of a nurse became more dangerous and complicated in 2020, Christina didn't flinch as she worked to complete her program. She had been down this road before as a dental professional.
Years earlier, she and the dental practice where she worked had to take special precautions against the H1N1 virus. Although COVID-19 is more widespread and deadlier, her memory of that period made her more confident this time around.
"The pandemic didn't frighten me," she said. "I know how to protect myself."
Switching Careers
Christina's dental career started after she graduated in 2005 from Concorde's dental assistant program in San Bernardino, CA. During her time on the San Bernardino campus she was selected to be part of the Concorde Lamplighter Student Ambassador program. Arriaga was recognized for her academic accomplishments, and for her leadership. As Lamplighters, students like Arriaga volunteer their time welcoming new students during orientation, serve as peer mentors and tutors, and volunteer in the local community at health fairs and events.
While Christina worked as a Registered Dental Assistant and an oral surgery assistant in a private practice, she always had a different healthcare career in the back of her mind.
"I enjoy helping people and I'm a people person," she said. "When I got into dental, I did that for a very long time, 16 years, and decided I wanted more. I wanted to be more of a provider for my patients."
She decided on a nursing career. But for Christina, who is a single mom, the RN track would take too long, so she pursued the Vocational Nursing program at Concorde.
"I knew it was going to be a huge risk," she said. "It's something I've been sitting on for some time. I figured why not take the risk."
Her program started in November 2019 and went all online once the coronavirus lockdowns began.
"I'm thankful it did happen in a way because I was able to be more present for my kids, as they were home as well," she said.
Dealing with COVID-19
Not much was normal in 2020, and that includes nursing clinicals. Christina learned on-site at some clinical sites, as well as in the Concorde campus labs.
"They were very interesting," she said. "We had a lot of protocols in place." She was able to help some patients who were waiting on their COVID-19 test results, but not ones who had tested positive.
Christina was once again a Lamplighter at Concorde before she graduated in December 2020 from the Vocational Nursing program. She started at a Veterans Administration medical center soon after she passed her boards in early 2021.
At the VA, she works in the emergency department and provides rapid testing throughout the hospital. She's trained in providing vaccines, and also is being trained currently to float onto other units so she can help wherever needed.
Christina has seen how stressful COVID-19 testing can be for some patients, including a few who don't understand why they're being isolated because of potential contraction of the virus. She responds to their concerns with reassurance, and remains calm and confident.
She appreciates the chance to serve patients during this "incredible time."
Are You College Ready?
How you think and what you love about life might give you important insights about your college readiness. Our NEW College Readiness Quiz provides instant feedback with your results. Click the button to get started!