Updated October 3, 2019. The information contained in this blog is current and accurate as of this date.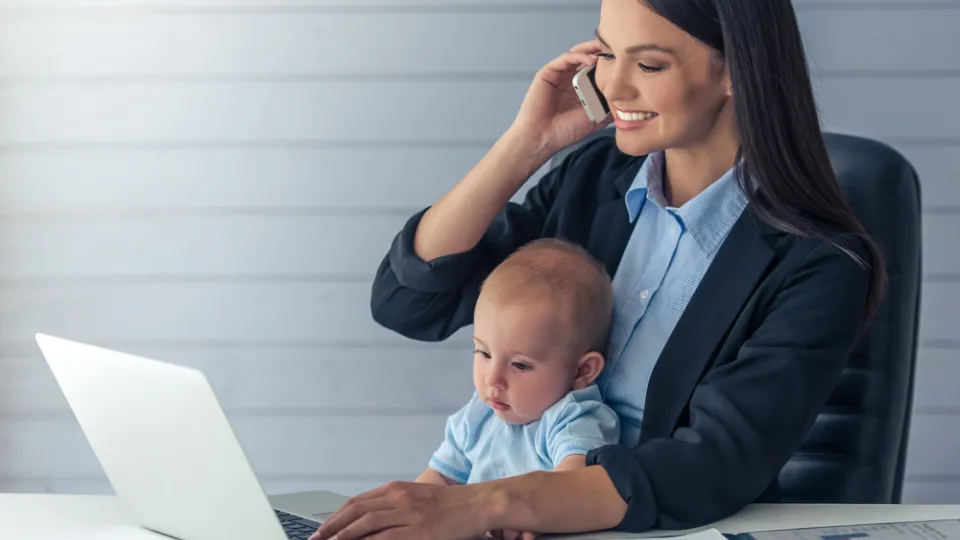 Going to college and pursuing a health care degree can be difficult in and of itself. Doing all that all while parenting a child or children and keeping a home together can seem nearly impossible. Depending on the health care degree you're seeking, - a Nursing degree, Medical Assistant degree, Massage Therapist degree or Surgical Technologist degree - it can absorb a lot of time, not only in the classroom but in lab time as well as externships and clinical rotations.
The challenges might appear insurmountable, but that doesn't mean it's not doable. Remaining diligent in scheduling your time is key. Do that, while being just as meticulous at slotting time for family, and you'll find yourself thriving in your studies.
We want our students with families at Concorde to succeed. So, for some expertise on this subject, we sought the advice of Stacie Williams, Director of Student Affairs at Concorde's campus in San Antonio, Texas.
Fitting a health care degree in with family time
"If you have a child, you know that going to school can be difficult," Williams said. "It requires short-term sacrifice for a long-term gain."
Williams said finding affordable childcare often is the biggest hurdle students with children face.
"These students should visit the Student Affairs Department to get resources for childcare," she said. "Often, these resources are limited and students are placed on waiting lists. Sometimes, students do not qualify for assistance. In these instances, many students rely on their family and friends to assist them with babysitting while they are in school."
Making time for the kids
Another challenge is making time for your children, Williams said.
"Often, students stay after school to complete projects," she said. "Once you are home, you have homework. Sometimes, students involve their children in study time. Children love to be involved in anything their parents are doing. Use mealtime as an opportunity to talk about your child's day. Weekends are sacred and are a wonderful opportunity to spend quality time with your child."
What to do during summer break
The dawning of May means one thing. Just one month before the start of summer. And, that means School's out, the school's out, teachers let the mules out! All of which adds another layer of responsibilities for adult students busy with health care training while also making sure their children are safe, secure and staying active.
Our Concorde experts in school/life balance - aka, directors of student affairs - point to one word that can go a long way toward caring for little Johnny and Susie this summer while you pursue your health care training.
Camps.
It's never too late or early to begin searching
When summer is fast approaching, the best thing for students to do is start inquiring about summer camp options. They're available for all levels of interests, ages, and financial means.
"Most schools offer camps," said Josh Alvarez, Director of Student Affairs at Concordes campus in Miramar, Fla. "If not public, then private entities will do. There are public, income-based resources available to help offset camp fees."
Vanessa Davis-Warner, Director of Student Affairs at Concordes campus in Aurora, Colo., said March was the month to begin searching for summer camps for kids. But it's not too late, she said. Check out the local parks and recreation departments in your local community. They sometimes offer free camps for children. Local newspapers typically publish a summer camp guide.
"There also are Boys and Girls Clubs, YMCA and YWCA that offer summer camps for kids," she said. "Lastly, make sure you check with the Department of Health and Human Services. They regulate all childcare programs across the state."
Other tips and options during the summer
Gilles said, with summer approaching, he advises students to check out:
YMCA summer camp programs
County school summer camp
Develop a network of other student parents to trade information back and forth
At-home daycare
A summer part-time job to assist with daycare/summer camp cost
When it comes to balancing school and having kids home for the summer, Ray Riley, Director of Student Affairs for Concorde's campus in Jacksonville, Fl., advises students to do the following:
Plan early. Seek summer camps well in advance to secure your child a seat
Network and research. Research which camps suit your needs, schedule, activities, and events
Visit/meet and greet. Visit local camps in your area to make sure it's a safe environment for your child
Allow your child to be a volunteer if age appropriate
Secure a backup plan. Secure a sitter (family member, retired neighbor, high school student looking for extra cash)
Don't be afraid to ask for help when pursuing a health care education
Balancing school and family obligations is a challenge. That's why it's important to rely on your support system while you are in school.
"Your time is limited, so make every moment with your child count," Davis-Warner exclaims. "See Student Affairs if you are needing extra support while you are in school."
"Students should start approaching their support group to plan who is going to watch their children so they can continue to attend class," Riley said.
They're both important. After all, that's what health care training is for, right? You're trying to provide a better future for yourself and your family. Don't let the summer months sidetrack those dreams. With a little planning, your loved ones can be properly cared for, and you can continue your health care training!
Are You College Ready?
How you think and what you love about life might give you important insights about your college readiness. Our NEW College Readiness Quiz provides instant feedback with your results. Click the button to get started!