Updated May 9, 2016. The information contained in this blog is current and accurate as of this date.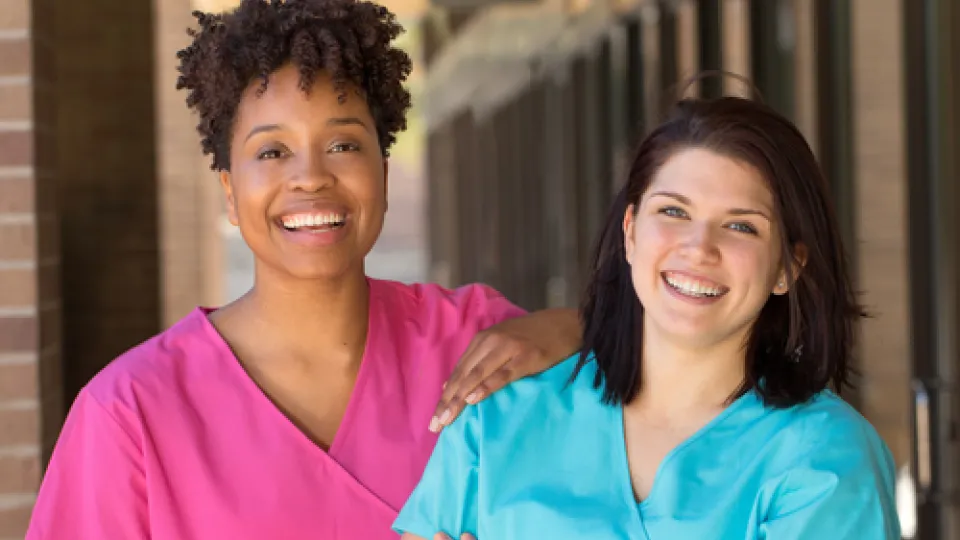 Life can sometimes feel like a series of inevitable tests. The pinnacle for students in a two-year nursing degree program is the National Council (of State Boards of Nursing) Licensure Examination (NCLEX-RN) exam.
One nursing exam organization makes a good point: "The exam has one purpose - to determine if it's safe for you to practice as an entry-level nurse."
This National Nurses Week, we want you to know that whether you're just starting your associate degree in nursing or are nearing the end of your online RN to BSN studies, at Concorde, you won't be going through your NCLEX-RN test prep journey alone. We're here every step of the way!
What the exam looks like
The exam has four major categories and eight subcategories.
Interestingly, according to the NCSBN, "To determine the basis for safe and effective entry-level nursing practice, NCSBN conducts a practice analysis of entry-level nurses every three years."
This means that the NCSBN engages nurses from different practice areas, representing different specialties and having recent work experience to carefully evaluate and update the Test to assure it represents the level of nursing care that provides safe and effective care.
The NCLEX-RN examination can be anywhere from 75 to 265 items.
While the questions are primarily multiple choice, there are also multiple response, fill-in-the-blank, chart/exhibits and drag-and-drop.
Some of the test items present case studies and are really structured to determine how well the tester can apply the knowledge regarding a specific topic to actual patient care situations.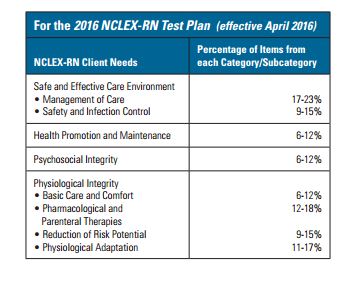 How is it delivered?
The test is delivered electronically.
All item types are scored as either right or wrong. There is no "partial credit."
Curious to learn more about the CAT format? Check out this video from the NCSBN.
How can I prepare?
Dr. Sheila Burke, Director of Nursing at Concorde, says that anxiety and avoidance are two of the biggest hurdles students encounter in preparing to take the NCLEX-RN.
"Fear of failing causes some people to delay starting to study," said Burke. "NCLEX is not a test that a person can 'cram' for and be successful. It's better to prepare as if they were training for an athletic event; practice is key." Multiple review sessions using different sample test items are very valuable.
She suggests having a NCLEX Success Plan that takes into account a person's specific life situations, including considering how to best schedule study time and having agreements with friends/family to stay on track.
Burke points to the vast arsenal of resources that students don't often take advantage of enough when preparing.
"Concorde provides Virtual ATI support," said Burke. "This means students have resources available 24/7 on the computer to practice NCLEX-style questions."
Keep your notes and tests, said Burke. "Use the feedback that they [students] receive from their assessments," she said. "Their assessments tell them to the specific areas where they need to focus their efforts. For one person it might be medication administration, and for another, it could be patient teaching."
There are also detailed test plans developed by the NCSBN. The test plans serve as blueprints to outline the content to be tested and guide the item writing process.
Most important, Burke encourages graduates to "visualize achieving the goal. Feed your mind with positive thoughts about how it will be to have your license and be able to live your goal!"
Are You College Ready?
How you think and what you love about life might give you important insights about your college readiness. Our NEW College Readiness Quiz provides instant feedback with your results. Click the button to get started!