Updated April 27, 2017. The information contained in this blog is current and accurate as of this date.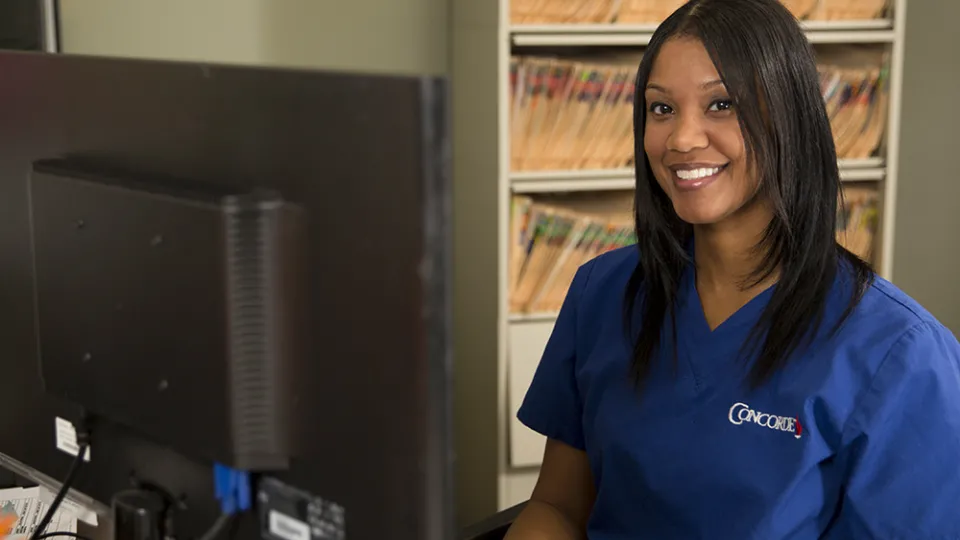 This week is National Administrative Professionals Week. With that in mind, we thought it would be appropriate to take a closer look at Medical Office Administrators (MOAs)/Medical Office Professionals (MOPs) and what it is they do in their normal daily run of business.
What do Medical Office Administrators do? What traits must they possess to be successful? Where do they work? What types of things do they need to know and have expertise in?
To answer these questions and more, we enlisted the help of Lisa Anthony, a Medical Office Administration instructor at Concorde's campus in North Hollywood, Calif.
What do Medical Office Administrators do?
According to Anthony, it might be easier to ask, "What DOESN'T an MOA do?" Some of the daily tasks, she said, include being a multi-tasker, having flexibility, telephone skills and customer service skills. Others include time management, organization, attention to detail, scheduling skills, problem solving and professionalism.
And that's not all. Medical Office Administrators must maintain very positive attitudes and take a proactive approach to teamwork. They must learn to demonstrate good judgment and initiative to problem solve (critical thinking skills).
Medical Office Administrators can move to other roles in the office
"MOA is also a stepping stone to students preparing to take the Certified Professional Coder (CPC) examination," Anthony said.
They also must be able to identify and resolve patients' billing problems and discrepancies. They must examine medical debts and delinquent accounts statuses, she said.
Medical Office Administrators must have a clear understanding of medical terminology, not just because they might find themselves assisting with a medical procedure, but because they need to accurately fill out insurance paperwork.
"They must be skilled at preparing and submitting clean claims to various insurance companies and perform regular follow-ups," Anthony said.
Organization a must for Medical Office Administrators
Medical Office Administrators must be able to optimize patients' satisfaction, provider time and treatment room utilization by scheduling appointments in person or by telephone. They obtain revenue for the medical office by recording and updating financial information, recording and collecting patient charges, learn to interpret and reconcile explanation of benefits and/or remittance advices and expedite third-party claims (insurance companies).
Finally, Anthony said Medical Office Administrators must know the law. They must have comfortable knowledge of the Health Insurance Portability and Accountability Act (HIPAA), which protects patients' rights by maintaining confidentiality of personal and financial information.
All of which makes it vital to choose the very best of medical office administration schools... such as those offered at Concorde!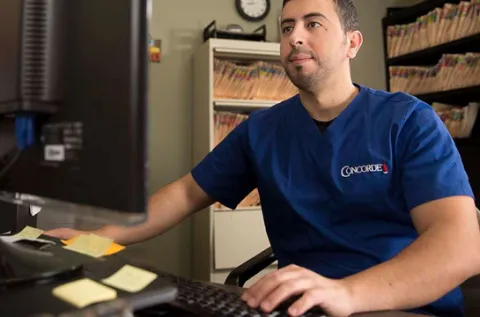 Next Steps?
Interested in learning more about our Medical Office Administration program? We have a Concorde representative ready to talk about what matters most to you. Get answers about start dates, curriculum, financial aid, scholarships and more!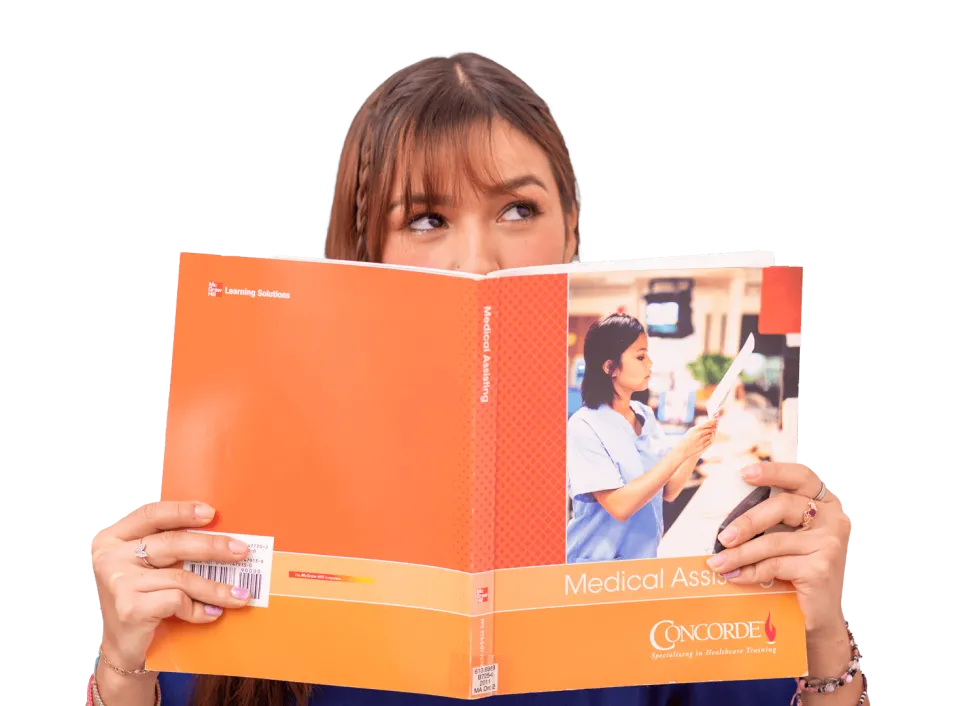 Are You College Ready?
How you think and what you love about life might give you important insights about your college readiness. Our NEW College Readiness Quiz provides instant feedback with your results. Click the button to get started!
START THE QUIZ