Updated March 31, 2021. The information contained in this blog is current and accurate as of this date.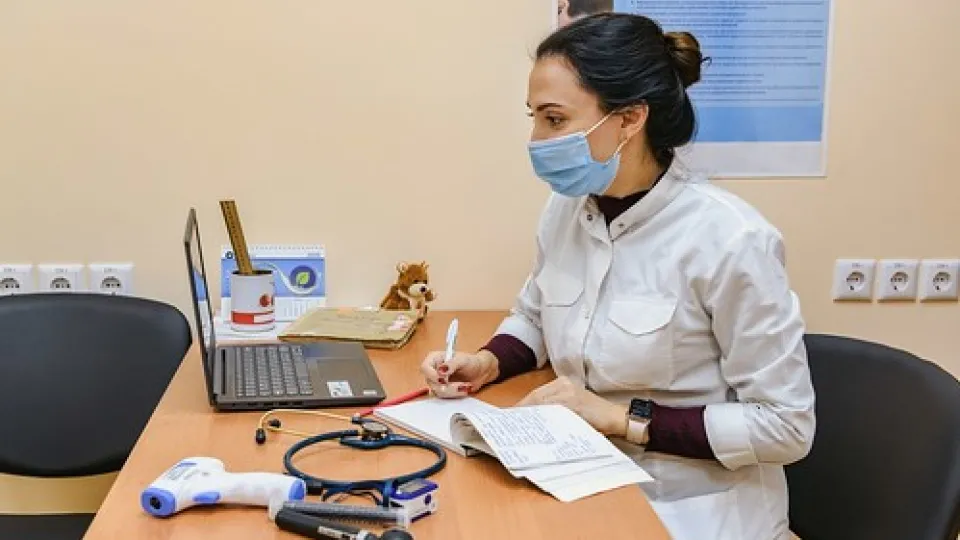 With the world of health care ever-evolving, health care providers constantly seek ways of using modern technology to help their patients. One of the ways they're able to do this is through telemedicine, which involves the practice of caring for patients remotely. However, it's important to note that there are pros and cons to using this form of treatment.
What Is Telemedicine?
Although the concept of telemedicine has been around since the 1950s, the rapid changes in technology over the past few decades have helped to transform telemedicine into a service used by hospitals, homes, physician offices, and other health care facilities. According to a study conducted by McKinsey & Company, the prevalence of COVID-19 caused consumer adoption of telemedicine to skyrocket, as 11% of consumers used it in 2019 compared to 46% of consumers to replace canceled health care visits in 2020 (1). In that same study, 76% of consumers are now interested in using telemedicine going forward.
You might hear the terms "telemedicine" and "telehealth" used interchangeably simply because these two terms are very similar. Telemedicine is a general term used to describe providing medical care at a distance by using telecommunications technology, whereas telehealth involves the electronic and telecommunications technologies used to provide care and services remotely.
There are two types of telemedicine available: synchronous and asynchronous. With synchronous technology, the medical professional uses technology in real time to provide a consultation. It usually involves a video call between a patient and a provider, but it can also occur provider-to-provider such as when a doctor consults with a specialist to determine the best course of treatment for a patient. Another example of synchronous telemedicine involves using remote programming for neural therapies, including deep-brain stimulation and spinal cord stimulation.
Asynchronous telemedicine involves acquiring medical data, such as medical images and voice recordings, and then transmitting this information to a medical professional for assessment offline. It also refers to online portals where patient-provider or provider-provider communications occur. This can involve chatbots, which can help a patient decide whether or not to schedule an appointment after learning of the patient's symptoms. Another example involves store-and-forward video conferencing, where a pharmacist can send recommendations about medicines to a patient's provider through secure email or a patient portal.
Types of Services Provided by Telemedicine
A variety of health services can use telemedicine to treat patients. Primary care doctors might be able to treat the following via telemedicine:
Allergies.
Asthma.
Bladder Infections.
Colds and flu.
Diarrhea.
Infections.
Insect bites.
Rashes.
Sore throats.
Sports injuries.
Sprains and strains.
Urinary tract infections.
Vomiting.
Telemedicine services vary widely by specialty, as a surgeon might use telemedicine to conduct check-ins on patients after surgery to ensure that they are recovering well. A gynecologist might use telemedicine to provide information about birth control options, while an endocrinologist might discuss recent lab results with a patient via a live video chat.
How Does Telemedicine Work?
With the expansion of Internet access, the way telemedicine is delivered has changed over the years. Oftentimes all a patient needs is an internet connection for a simple video call to participate in certain types of telemedicine. However, most countries require the use of HIPAA-compliant video conferencing tools, which are typically provided by third-party companies.
Several different types of telemedicine connections are available, including the following:
Monitoring center links: This is used for remote patient monitoring and creates a digital connection between a patient's house and a remote monitoring facility. That way, a patient's medical records are transmitted electronically to the facility.
Networked connections: This includes high-speed Internet lines that link remote health clinics to larger health care facilities, such as hospitals.
Point-to-point connections: This involves using high-speed internet to link small remote health centers to one large health care facility. It allows smaller or understaffed clinics to outsource medical care to specialists at other locations.
Pros of Telemedicine
In many instances, telemedicine offers advantages over a traditional face-to-face health care visit. With the growing popularity and widespread acceptance of telemedicine, any improvements that need to be made are likely to occur, making telemedicine a viable and advantageous form of health care.
Increased Health Care Access
One of the major advantages of telemedicine involves access to health care. Telemedicine was originally developed in the United States as a way to address health care shortages, especially in rural areas. Patients living in rural areas can consult with medical professionals working almost anywhere. These patients might have to wait weeks to see a primary care physician or even months to see a specialist in-person, and telemedicine breaks down these barriers. Along those lines, telemedicine also allows patients to visit with a specialist who might not practice nearby.
Convenience
Telemedicine eliminates the need for the patient to secure transportation, which is a huge benefit for high-risk populations such as seniors and those with chronic medical conditions.
Also, patients no longer have to sit in a waiting room for an extended period of time. Long wait times are frustrating for patients, especially for those who are dealing with an illness or urgent health matter. According to Vitals Index, 30% of patients have walked out of an appointment due to a long wait time (2). The same study found that one in five patients changed doctors due to long wait times.
Ability To Exchange Ideas
Medical professionals can share information about medical cases with other doctors all across the world. It also gives family members scattered across the world a chance to participate in the care of a loved one by setting up a group telemedicine call.
Additional Patient Engagement
Telemedicine allows patients to connect directly to their doctor more frequently and conveniently. That way patients can forge a closer relationship with their doctor, making them more comfortable in asking questions and more in control of their care.
Lower Costs for Doctor Visits
According to the Centers for Medicare and Medicaid Services, in 2019, the United States spent more than $3.8 trillion on health care, which equates to $11,582 per person (3). Some of that money involves unnecessary and avoidable spending. Telemedicine can prevent unnecessary emergency room visits as well as other expenses that are generated during an average doctor's office visit. This can include lab testing or electrocardiograms that might not be needed.
Similarly, in that study conducted by McKinsey & Company, its claims-based analysis suggested that approximately 20% of all emergency room visits could be avoided by offering virtual urgent care assistance. It also found that 24% of health care office visits and outpatient volume could be delivered remotely. (1) Combined, this adds up to $250 billion in health care costs spent in 2020 that could be shifted to virtual healthcare.
Access to Additional Information
When medical professionals converse with patients via video, they can get a gauge as to how the patient's home life is, which might provide them with important clues about their health. Plus, if patients can't remember the name of the medication they're taking, they can simply grab the bottle from their medicine cabinet and inform the provider.
Cons of Telemedicine
While the field of telemedicine has taken off during the past few years, it's not without its share of issues. Providers, payers, and policymakers continue to address the gray areas found within this burgeoning industry. Some of the disconcerting aspects of telemedicine include the following:
Digital Divide
One of the biggest hurdles with telemedicine is reaching as many people as possible. The digital divide represents lower rates of technology and broadband found in homes with older adults, ethnic and racial minorities, and those on the lower end of socio-economical status. These patients might have increased barriers in obtaining the technology needed for a remote visit.
Required Training
Like most new technology, telemedicine platforms require specific equipment and training. The types of equipment medical professionals and patients need depends upon its purpose; a more extensive telemedicine platform used between primary doctors and specialists necessitates more training than that of a simple mobile health care device. Similarly, a secure video chat app requires less staff training.
Language Barriers
If patients aren't comfortable communicating in English, they might not be as willing to participate in a telemedicine visit. They might not understand how to set up an appointment this way, either.
According to a study of 3,000 adult cardiology patients led by Lauren Eberly, a cardiology fellow at the University of Pennsylvania in Philadelphia, found that 54% of patients either canceled or didn't show for their telemedicine visit (4). The biggest factor for this high number was patients not speaking English as their primary language.
Unclear Policies
Because technology is evolving at such a fast pace, it's difficult for policymakers to keep up with the telemedicine industry. There is some uncertainty in dealing with privacy protection, reimbursement policies, and specific health care laws. To make matters more difficult, health care laws vary depending on the state.
Reduced In-Person Interactions
Although telemedicine allows patients to directly connect with doctors, it avoids physical exams that might be necessary to make a full diagnosis. Older adults might have more difficulty adapting to fewer face-to-face interactions. In-person doctor visits remain valuable and necessary in many instances, and telemedicine should be used to supplement these visits.
Additional 'Convenience' Fees
Some doctors that use telemedicine charge patients a convenience fee, which can range anywhere between $35 to $125 per visit. This fee is in addition to or in replacement of any reimbursement through a payer. What this means is that patients are paying out-of-pocket fees for this additional convenience.
How Do I Get Started in Telemedicine?
When looking into a career in telemedicine, you will follow a path similar to those working in the general medical industry. You must obtain the proper education, obtain plenty of practice, and adhere to certain licenses and certifications.
Education
Your first step in pursuing a telemedicine career is to enroll in a medical assisting program. Typically, these programs range in length from less than a year up to two years, depending on the type of school you choose to attend. Some of the courses you may take cover anatomy and physiology, medical terminology, patient care, and office administration.
Experience Requirements
During and after you complete your education requirements, you will need to participate in several hands-on training experiences. You will learn the latest in CPR techniques, which includes defibrillation and breathing masks as well as the basic CPR certification. Other scenarios might have you going through the entire process of a patient visit, knowing what questions to ask and what to avoid due to HIPAA guidelines.
Licenses and Certifications
With the increased use of telemedicine, the U.S. government is working to create a modified licensure procedure. As of December 2019, according to the American Association of Family Physicians, "Every state imposes a policy that makes practicing medicine across state lines difficult" (5). Telemedicine licensure is on a state-by-state basis, but there are several forms it may take, including state reciprocity, endorsement, or telemedicine-specific license.
State boards can also issue a special purpose license, telemedicine license, or a license to practice medicine across state lines. For instance, in Texas, its out-of-state telemedicine license limits physicians to two services, which includes providing a follow-up consultation with a patient when most of the care occurred in another state as well as interpreting diagnostic testing. The latter service must be reported to a fully licensed physician who is practicing medicine in Texas.
How Can Concorde Help You?
If you're interested in pursuing a career in telemedicine, Concorde can help you get started. Explore our medical assistant program, which you can complete in as little as 8 months. Our program offers career training and certification preparation. You will have access to our extern coordinators, who can pair you with the right hands-on training opportunity. Take advantage of our program, and you can be ready to get started in telemedicine in as few as eight months.
Footnotes
"Telehealth: A quarter-trillion-dollar post-COVID-19 reality?" McKinsey & Company, https://www.mckinsey.com/industries/healthcare-systems-and-services/our-insights/telehealth-a-quarter-trillion-dollar-post-covid-19-reality#.
"9th Annual Vitals Wait Time Report Released," Business Wire, https://www.businesswire.com/news/home/20180322005683/en/9th-Annual-Vitals-Wait-Time-Report-Released.
"Historical," Centers for Medicare and Medicaid Services,https://www.cms.gov/Research-Statistics-Data-and-Systems/Statistics-Trends-and-Reports/NationalHealthExpendData/NationalHealthAccountsHistorical.
"Telemedicine Outpatient Cardiovascular Care During the COVID-19 Pandemic," American Heart Association, https://www.ahajournals.org/doi/10.1161/CIRCULATIONAHA.120.048185.
"Telemedicine," American Academy of Family Physicians, https://www.aafp.org/dam/AAFP/documents/advocacy/health_it/telehealth/BKG-Telemedicine.pdf.
"Image," Unicefukraine, https://www.flickr.com/photos/unicefua/50728462538/sizes/m/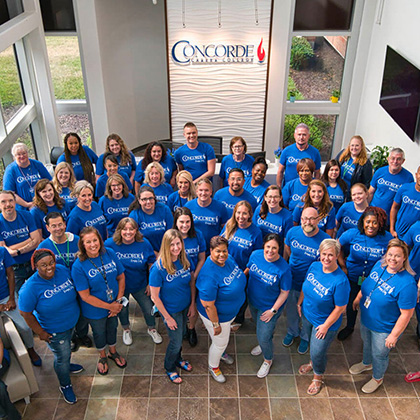 Next Steps?
We have a Concorde representative ready to talk about what matters most to you. Get answers about start dates, curriculum, financial aid, scholarships and more!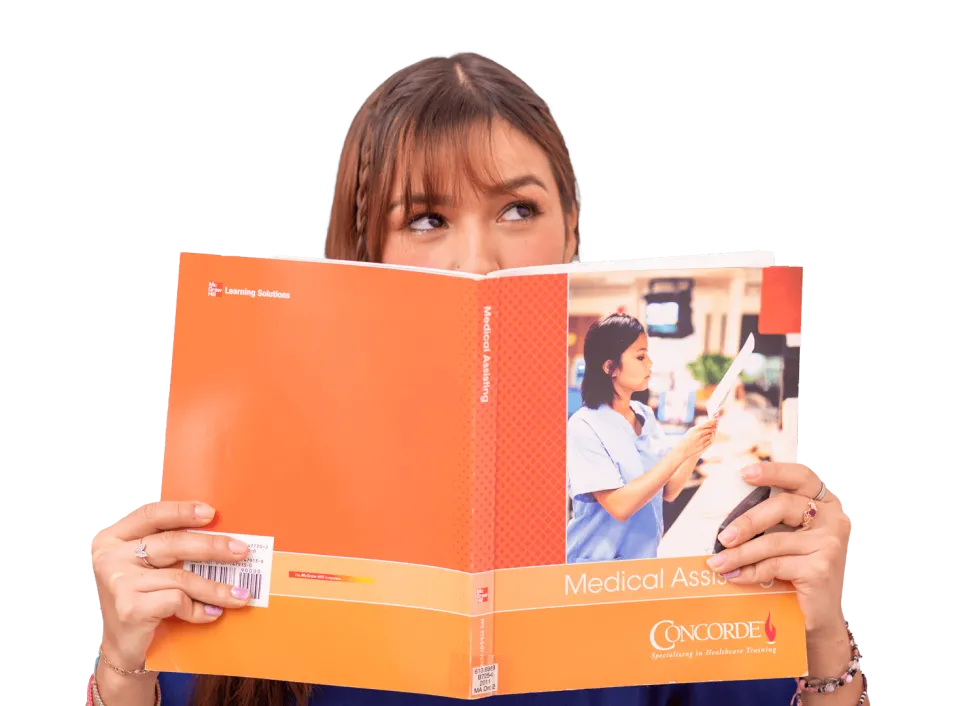 Are You College Ready?
How you think and what you love about life might give you important insights about your college readiness. Our NEW College Readiness Quiz provides instant feedback with your results. Click the button to get started!
START THE QUIZ