Updated April 24, 2020. The information contained in this blog is current and accurate as of this date.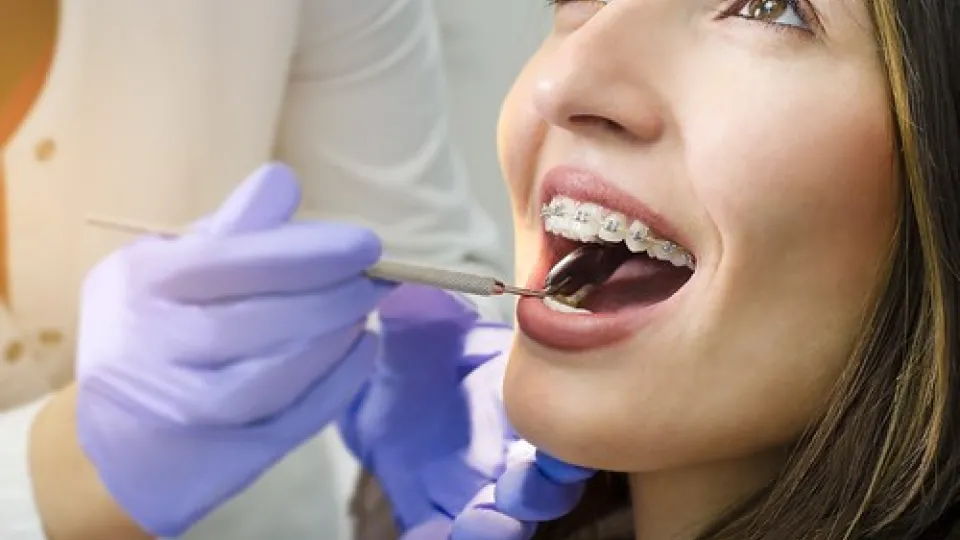 Image via Flickr by maheen49
The dental hygienist profession is not only on the rise, but it offers a career path for individuals who want to enter the dental career field. Those interested in this profession need to meet certain requirements that not only qualify them for the position but also educate them on oral health overall.
What Does a Dental Hygienist Do?
Dental hygienists assess the oral health of their patients by conducting various cleanings and inspections. They also help a dentist as needed and work with patients to maintain good oral health by teaching them about proper oral hygiene.
Dental hygienists require an associate degree in dental hygiene and state licensure. Those who want to advance in their career should consider a bachelor's or master's degree in dental hygiene. These advanced degrees can help dental hygienists obtain positions extending outside of the dental office, such as those in teaching and research.
Dental hygienists should be patient, detail-oriented, dexterous, and positive. Strong interpersonal and decision making skills are also essential. Their duties also require them to stay on their feet for long duration's.
A dental hygienist has several main responsibilities:
Clean and remove plaque, tartar, and stains from a patient's teeth
Perform and develop dental X-rays
Conduct a preliminary patient exam and assist a dentist as needed
Administer local anesthetics to patients prior to their procedures
Apply fluorides and sealants to a patient's teeth
Document patient treatment plans and overall care
Assess a patient's oral health
Educate patients on good oral hygiene
Communicate with dentists regarding dental findings on their patients
Use a variety of hand, power, and ultrasonic tools to perform their job duties
Choosing a Dental Hygiene Program
An appropriate dental hygiene program can prepare prospective dental hygienist candidates for their daily duties. Prospective dental hygienists must select an accredited dental hygienist school and consider several factors before narrowing down their school choice. When choosing a dental hygienist program, consider the following qualities:
Location
Community colleges, dental schools, technical institutions, universities, and internet-based learning programs offer associate degree programs for dental hygienists.
Accreditation
Dental hygienists need to enroll in and complete an accredited dental hygienist program. An accredited program refers to a program that's been officially recognized or authorized. CODA is the only agency that the U.S. Department of Education has approved to accredit dental hygienist (DH) programs.
Types
Individuals can consider the following three types of CODA-accredited programs for dental hygienists:
Entry Level: This program track is for students who have no previous experience in the field. The program levels include associate degree programs, baccalaureate degree programs, and post-baccalaureate degree programs.
Degree Completion: This program track is for licensed dental hygienists who want to advance their education beyond the entry-level program. Individuals who have obtained a certificate or associate degree in the field can also qualify for this program that grants a bachelor's degree in dental hygiene or a similar field.
Graduate: The graduate program track is appropriate for professionals seeking a master's degree upon obtaining their baccalaureate degree in dental hygiene or a similar field.
Length
The length of a dental hygienist program depends on the type of institution and the degree itself. For example, Concorde offers a DH program that takes less than two years to complete while a bachelor's degree in this same field takes less than four years.
To become a dental hygienist, an associate degree is the minimum requirement. In addition, a two-year program can allow prospective dental hygienists to enter the career field more quickly.
Admission Requirements for a DH Program
Admission requirements for a DH program will vary based on the program itself. Discover some common prerequisites for gaining admittance into a DH program:
High School Courses: Although not required, high school courses in health, biology, mathematics, chemistry, and psychology can help candidates gain the knowledge they need to earn admittance into a DH program.
Skills: Prospective dental hygienists should have problem solving skills, manual dexterity, close attention to detail, communication and interpersonal skills, compassion, and technical abilities.
GPA Requirements: Some programs have a specific GPA requirement, but this requirement varies based on the institution.
Unlike degree completion or graduate programs, entry-level programs do not require prior education in this field. Study the following tips to help you as you prepare for admittance into a DH program:
Research the Prerequisites: Research the prerequisites to ensure you meet the necessary qualifications.
Draft a Strong Personal Statement: Prospective dental hygienists should write a strong personal statement that details their intentions and career goals while setting them apart from other candidates.
Maintain Professionalism During the Interview: For programs that require an interview, dress appropriately, turn off cell phones, and actively engage with the interviewer.
What to Expect in a Dental Hygiene Program
Many program types cover four content areas: general education, biomedical science, dental science, and dental hygiene science. Coursework for all program types focuses on oral health, dental software, tools, machines, radiology, pain management, infection control, and other related topics. These programs also help candidates develop interpersonal and communication skills.
Associate Degree Programs
Along with general coursework in oral health, programs that offer an associate degree require supervised clinical experience. This coursework involves eight to 12 hours of hands-on practice per week with 12 to 16 hours during the program's second year.
Bachelor's Degree Programs
The length of a bachelor's degree program depends on the type of institution. If candidates enter the program with an associate degree, the general time frame can be shortened. This program type focuses on more in-depth topics than a two-year program. It's designed for dental hygienists who want to study specialized care. Some four-year program topics can include dental health theory and research or dental conditions. These programs may also educate students in the liberal arts and require supervised clinical experience.
Master's Degree Programs
Master's degree programs are for dental hygienists who want to conduct research, teach, and work in an administrative capacity. These programs typically last one to two years. Students must complete a capstone project to receive their degree.
Each program is vigorous and requires significant effort and study time. The specific amount of study time needed will depend on the student and how quickly he or she retains knowledge and information. The time requirement in class will also vary depending on the program and institution.
To achieve success, students should have a support system that offers continuous encouragement. Study groups can help master difficult topics and learn coursework.
Licensure Exam Requirements
The Joint Commission on National Dental Examinations administers two tests that prospective dental hygienists must take to obtain licensure.
The National Board Dental Examination (NBDE) Part I and II
Explore the following information regarding both parts of the NBDE examination:
Dental Personal Identifier Number (DENTPIN): Prospective dental hygienists must register for a DENTPIN from the American Dental Association (ADA), which is used to apply for a test.
Application Requirements: To apply for each part of the test, candidates must have a DENTPIN before visiting the ADA website.
Prerequisites: Test takers must have graduated from a CODA accredited program.
Test Material: Part I of the exam comprises 400 items and focuses on anatomic sciences, biochemistry-physiology, microbiology-pathology, dental anatomy and occlusion, ethical principles, and patient management. Part II comprises 500 items that cover topics including oral diagnosis, diagnostic radiographs, patient dental charting, and treatment application.
Preparation Materials: The ADA provides preparation materials for both parts of the exam. Dental Decks, textbooks, and lecture notes are also used.
Results and Audit Requests: Test results are available through the "My Account" section of the ADA website. Candidates must log in with their DENTPIN and pay a fee to order an audit request.
The National Board Dental Hygiene Examination (NBDHE)
Study the following information regarding the NBDHE:
Application Requirements: Prospective dental hygienists must apply for the test via the ADA website.
Prerequisites: Test takers must have graduated from a CODA accrediated program.
Test Material: The test comprises 350 multiple-choice items and discipline-based and case-based components. It focuses on dental hygiene practice, provision of clinical dental hygiene services, community health and research principles, and dental hygiene patient cases. This test considers a candidate's knowledge in a variety of dental health knowledge such as using preventive decay agents, interpreting radiographs, and managing dental hygiene care.
Preparation Materials: Both the ADA website and Dental Decks have preparation materials. Textbooks and lecture notes are also commonly used.
Results and Audit Requests: View results on the ADA's website with a DENTPIN. To get an audit request, test takers must log in with their DENTPIN, follow the audit request instructions, and pay the fee.
Licensure Requirements for Dental Hygienists
State licensure requirements for dental hygienists vary by state, although these requirements have a common goal for the licensure process. Each state's licensure process ensures that dentists meet professional standards and maintain patient safety.
A task force created and released a report to modernize the state licensure process in the dental field. One concern addressed in the report was the use of single-encounter, procedure-based examinations. Almost all states use these types of examinations to this day.
Alternate Paths to Licensure
Some states offer alternate paths to licensure. For further information, please contact the specific state board and request information regarding the applicable requirements for alternate paths to licensure.
Main Requirements
The final authority on state licensure requirements is the state itself. However, applicants must meet three main requirements regardless of the state that issued their license:
Education Requirement: Dental hygienists need an associate degree at a minimum to become licensed to practice.
Written Examination: U.S. licensing jurisdictions require documentation or evidence that candidates have passed both parts of the NBDE.
Clinical Examination: Many U.S. licensing jurisdictions require a clinical requirement. In addition, many state boards of dentistry use a regional testing agency to administer this examination.
Limitations
Created by the state legislature, the state board of dentistry is responsible for dentistry practice within each state. The state legislature places limitations on the board's authority which often include:
Establishment of licensure qualifications.
Issuance of licenses to qualified applicants.
Establishment of standards for practice and conduct.
Taking disciplinary action against individuals with misconduct in the profession.
Promulgation of rules that apply to individuals who practice in this profession.
Finding a Job as a Dental Hygienist
While dental hygienists must complete their education to work in this profession, they also need to secure a job in their field. Dental hygienists should have a strong set of qualifications that sets them apart from other job candidates. Some important skills to include on a dental hygienist resume include dentistry expertise, patience, communication skills, interpersonal skills, attention to detail, and dexterity. Individuals should also have relevant work experience, including on-the-job training, supervised clinical experience, and entry-level job experience.
To increase employ-ability, candidates should consider furthering their education. An advanced degree such as a bachelor's or master's degree in dental hygiene can help qualify them for advanced positions or jobs outside of the dental office and in teaching, research, or in an administrative position.
This profession is experiencing rapid job growth according to the U.S. Bureau of Labor Statistics (1) and its job outlook analysis. Job prospects will vary by a dental hygienist's location.
Becoming a dental hygienist can be a fulfilling career option for those with a passion for the job or those who want to enter the dental field with minimal education. To obtain a job in this profession, meet the necessary educational and licensure requirements so that you can begin helping patients of all ages.
---
Footnotes
1. "Dental Hygienists," U.S. Bureau of Labor Statistics, https://www.bls.gov/ooh/healthcare/dental-hygienists.htm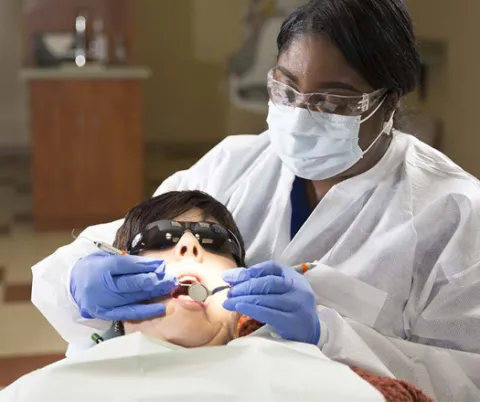 Next Steps?
Interested in learning more about our Dental Hygiene program? We have a Concorde representative ready to talk about what matters most to you. Get answers about start dates, curriculum, financial aid, scholarships and more!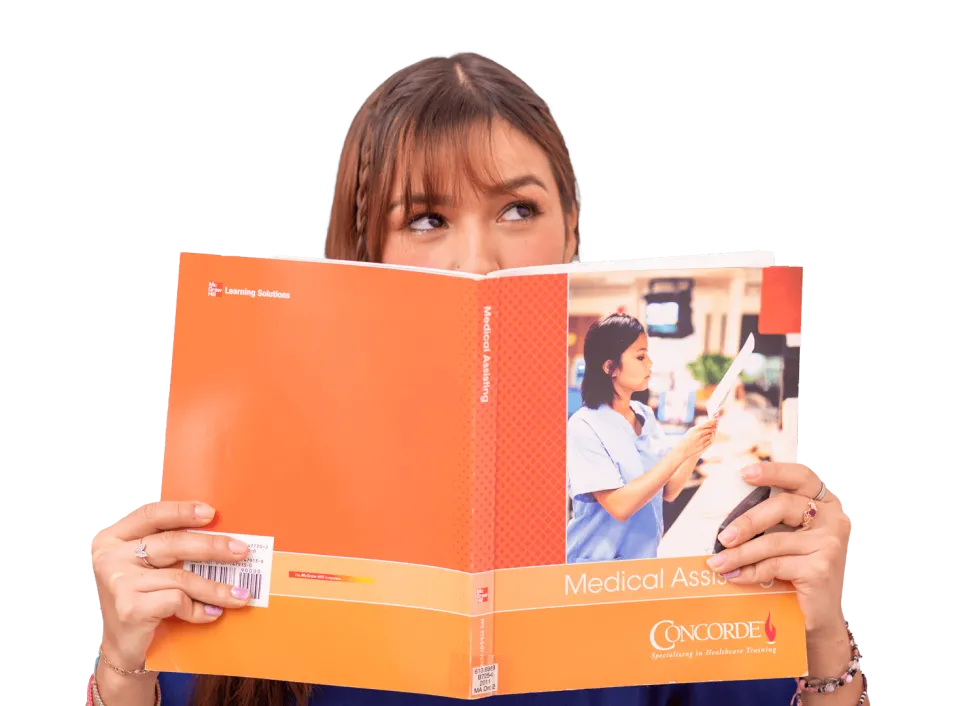 Are You College Ready?
How you think and what you love about life might give you important insights about your college readiness. Our NEW College Readiness Quiz provides instant feedback with your results. Click the button to get started!
START THE QUIZ