Updated April 26, 2021. The information contained in this blog is current and accurate as of this date.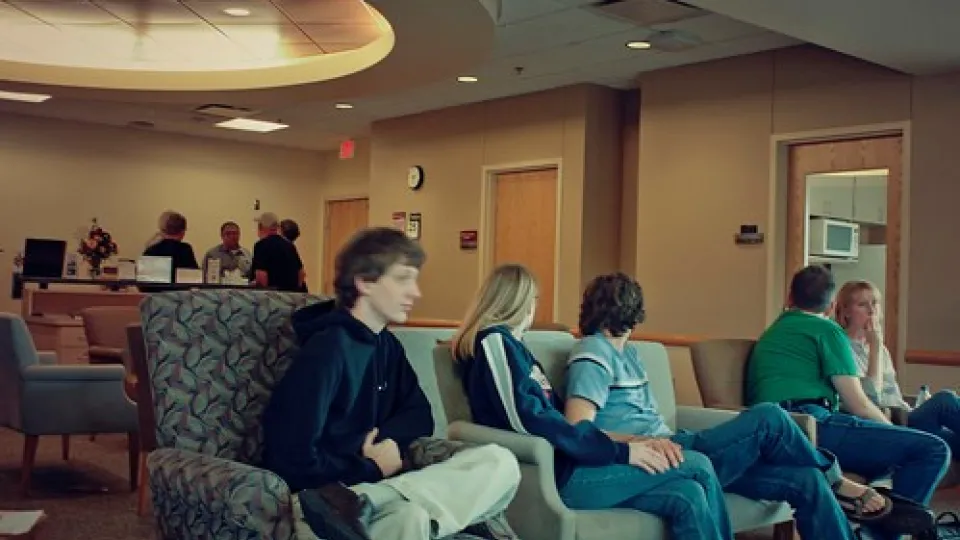 Your clinical rotation is one of the most challenging and rewarding parts of a nursing program. If you find an assignment that you enjoy during your nursing clinicals, you may want to think ahead about positioning yourself for a full-time position following graduation and your licensure exam. The following tips will help you optimize your chances of turning the clinical into a career.
Get to Know the Community
Getting to know the community is a great way to prepare for your clinicals. Every area has a distinct demographic. Nurses must deliver culturally sensitive care that's mindfully adapted to the region in which they're working.
If you're not familiar with the neighborhood you'll be working in during your clinicals, spend some time there before your first shift. Visit the hospital cafeteria and listen to the languages spoken. Pay attention to the culture of the area you're going to serve to tailor your actions to accommodate the population's needs.
Demonstrating your ability to cater to the demographic in a particular area may help you turn your clinical rotation into a job. Hiring managers look for applicants who are well-suited to an area's culture, and you'll have a head start through your work in your clinical rotations.
Hit the Ground Running
Don't expect a slow transition into your nursing clinicals. Arrive prepared to jump in and get to work. The best way to turn your clinical rotation into a potential job is to treat it like one from the beginning. Instead of hanging back, step forward and do all you can to assist. If you find that you don't have an immediate task at hand, ask for one. Keep a keen eye out for opportunities, and make sure you're always ready to seize them when they arise.
Go the extra mile when possible. Compassionate care (4) can shorten a patient's hospital stay, decrease pain and anxiety, and improve an individual's outlook on recovery. Much of the work that you will do as a nurse involves active listening and showing empathy. Don't assume that there's nothing to be done if you don't have a specific procedure to practice. Invest ample time and effort to improve your bedside manner and become a trusted resource and advocate for your patients. This mindset can help you stand out as much as smoothly inserting an IV or perfecting wound dressings.
Put Away Your Phone
Put your phone in your locker while you're doing your rotations. Find an alternative way to take notes, such as a notebook or tablet. While you can use your phone for various purposes that may be relevant to your clinical rotation, the mere presence of a smartphone can convey an unprofessional image.
Supervisors and patients who can't see the screen won't know the difference between taking notes and texting. The temptation to check your messages and notifications is ever-present when your phone is at hand, and you could easily get caught looking at an app that isn't work-related. The best solution is to put away the phone altogether. This approach will also help you separate yourself from distractions in your personal life. Focus exclusively on work during your clinical rotations and catch up with your conversations and social media comments when you're home.
Stay Engaged
Most clinicals grade students (1) in four key areas:
Attendance.
Participation.
Preparedness.
Homework.
The homework generally consists of creating care plans, discussed below. The other portion of your grade all comes down to your engagement with and dedication to the program. One of the best ways to set yourself up for success in your clinical rotation is to show up and make sure you're there.
Create an efficient schedule that allows you plenty of time to wake up, shower, dress, eat, and enjoy a leisurely commute to work. Always give yourself extra time to arrive so that you're never rushing or showing up late due to traffic or other unexpected delays.
Plan to arrive early and use the extra time to review important information or glean valuable details from other staff members. This mindset will help ensure that you're well-prepared for the day ahead. Make sure you have your notebook, pens, a highlighter, and your stethoscope on hand so that you can tackle any task in the day ahead.
Actively participate in every aspect of your clinical rotation. Now isn't the time to hang back quietly. Ask questions. Seek knowledge. Never pretend to know something if you're uncertain. Your nursing clinicals are the perfect time to get the clarification, demonstrations, and answers you need.
Stay on Top of Your Care Plans
Many nursing clinicals require students to create between one and four care plans (1) for each clinical rotation. Don't put off these care plans, as you may find that essential details become fuzzy over time. Work on your care plans as soon as you leave the hospital while the information is still fresh in your mind. This effort will help ensure that you have all the necessary details in place.
Ask for Feedback Early
Feedback from your preceptor and the other nurses you may work with is one of your most valuable tools for improving your performance. Don't wait until the end of your clinicals to request feedback. Ask for it early and often. Use this information to inform your next steps. You can easily feel defensive, but work to maintain a graceful and gracious attitude toward any critiques that you get. You can't improve upon something if you aren't aware of your shortcomings.
Feedback is more effective when it's specific. If you receive feedback that is too vague to be actionable, ask for clarification. The wrong setting can make it difficult both to provide and to receive information. It's best to discuss feedback in a quiet area when possible.
Take a moment to reflect on the information you've received before you respond so that you can do so thoughtfully. Don't jump to conclusions. If you feel as though you're unfairly judged, it's better to believe that you've misunderstood the comment than to assume that you're being attacked. Calmly ask for more details to help you better understand the situation.
Don't view mistakes as proof of your inability. Instead, see errors as an opportunity for improvement. No one expects perfection from a nursing student. What they do expect is for you to accept feedback openly and use it to improve your performance. Showing your willingness to listen and improve will demonstrate that you're an ideal choice for a long-term position.
Identify Your Preferred Specialty
During your nursing clinicals, you will rotate through several specialties. If you're interested in transitioning right from your clinical rotation into a full-time job, it's essential to identify the specialty that you enjoy the most. Go the extra mile to form relationships with professionals in this specialty and make it known that you're interested in seeking a job within that area.
With this point in mind, it's still necessary to create positive relationships in other specialties, even if you're reasonably sure that you don't want to spend your entire career in them. You may find that a nurse you're working with in labor and delivery has worked in your preferred area of pediatrics and has information and contacts that will help you get a great job after completing your clinicals.
The specialty areas (1) that you'll typically work through include the following:
Medical-surgical.
Pediatrics.
Geriatrics.
Labor and delivery.
Critical care.
Emergency.
Perioperative.
Psychiatric.
Community health.
Learn to Manage Stress Well
Nursing is a stressful career path. While most nurses feel that the rewards far outweigh the stressors, it can still be difficult for a nursing student to adjust to the daily challenges associated with hands-on nursing. A study performed in Iran revealed that 99.3% of nurses perceived their stress levels (2) as moderate or high. If you don't manage stress correctly, it can lead to poor academic performance, compromised patient care, poor health for the student, and withdrawal from the nursing program.
Your clinical rotations may be your first experience stepping out of the classroom and up to the bedside. It's perfectly normal to feel overwhelmed, concerned, and nervous. However, you need to learn how to manage emotions effectively so that they don't get in the way of your job.
When you're hoping to turn your clinical rotation into a long-term job, you need to think of each day as a mini-interview. You want to show off your best self, which means managing your stress levels well. The best nurses can maintain a calm attitude in the face of challenges. They greet patients with a reassuring smile and present a competent demeanor.
If you don't have some go-to strategies you use for stress management, now is the time to develop them. You'll use these techniques throughout your nursing career. Some ways that you can proactively manage your stress levels (3) include the following:
Find someone to talk to so that you can release stressors at the end of the day. Fellow nurses are especially well-positioned to commiserate.
Exercise between shifts. If you've had enough of running around from work, consider a yoga stretching routine, lifting weights, or another activity that changes things up.
Practice meditation. This activity helps you work on deep breathing techniques to increase oxygen to the brain and lower your stress levels.
Take Care of Yourself
It's easy to justify placing all your emphasis on work while you're going through your clinical rotations, but it's essential to take care of yourself during this time, too. You can't do your best if you're dehydrated, sleep-deprived, or starving. You may also find yourself dragging through your day if you rely too heavily on caffeine and convenience meals while you're working.
The need for self-care will only increase as you advance through your nursing career. Establishing good habits during your clinicals is a great way to set yourself up for a successful career in the same location. You need to address all eight aspects of your personal health and wellness (6):
Mental: Read a nursing magazine or listen to a podcast and keep your brain stimulated.
Physical: Eat whole foods, drink water, and get plenty of sleep at night.
Emotional: Listen to a comedian, watch an uplifting movie, or read a great fiction book.
Spiritual: Keep a gratitude journal, meditate, or pray.
Social: Eat lunch with other nurses, call your friends or family often, and make time for date nights with your partner.
Personal: Get a massage, take a long bath, or engage in a satisfying hobby.
Professional: Pack healthy, satisfying meals and snacks for work. Take good care of your scrubs, and always make sure you have supportive shoes in good condition.
Make Strong Connections
Forming positive relationships during your clinicals will increase your chances of getting a full-time position in the same location. Ask for an early introduction to the unit manager. Connect with the manager during and at the end of your clinicals to praise great preceptors and the overall program. Introduce yourself to the administrator. Stop by at the end of your clinicals with your resume and a small thank-you gift to express your appreciation (7) for the opportunity.
If you're going through virtual clinicals rather than an in-person rotation, you may not have the same opportunity to position yourself for a job since you won't be on-site. However, you can still use these tips to ace your clinicals so that you're ready for any opportunity. Concorde's nursing programs offer the education you need to achieve your goals.
Footnotes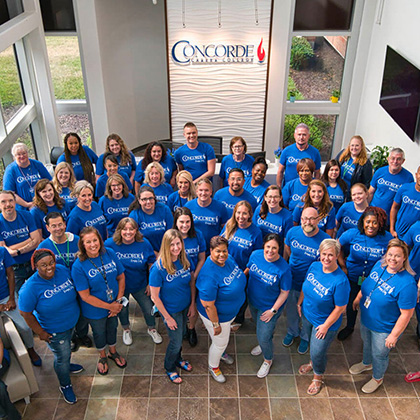 Next Steps?
We have a Concorde representative ready to talk about what matters most to you. Get answers about start dates, curriculum, financial aid, scholarships and more!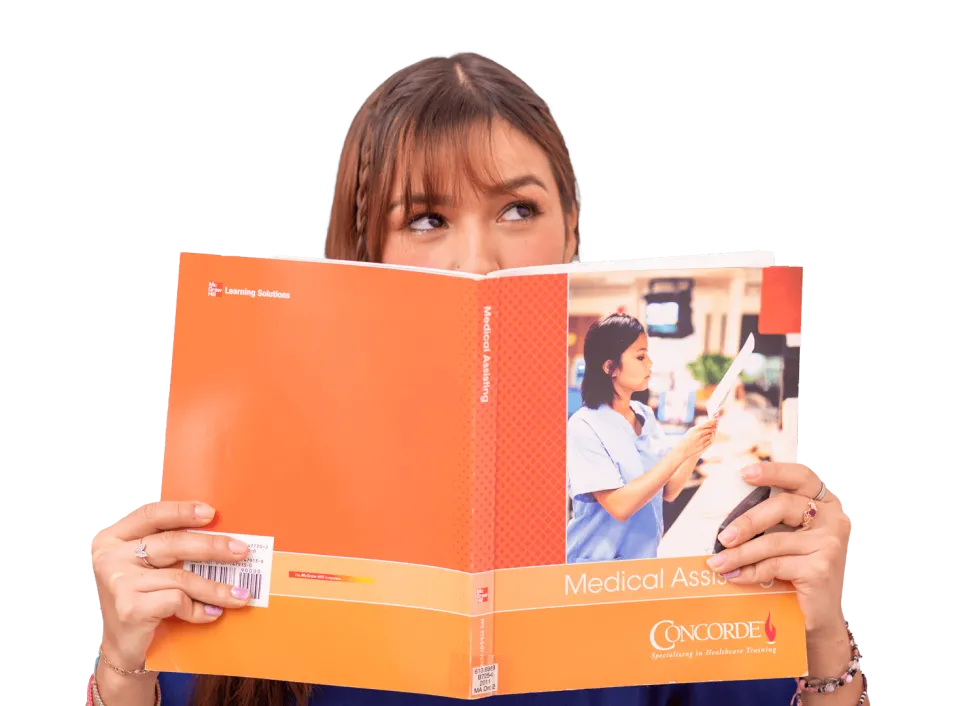 Are You College Ready?
How you think and what you love about life might give you important insights about your college readiness. Our NEW College Readiness Quiz provides instant feedback with your results. Click the button to get started!
START THE QUIZ