Updated February 1, 2017. The information contained in this blog is current and accurate as of this date.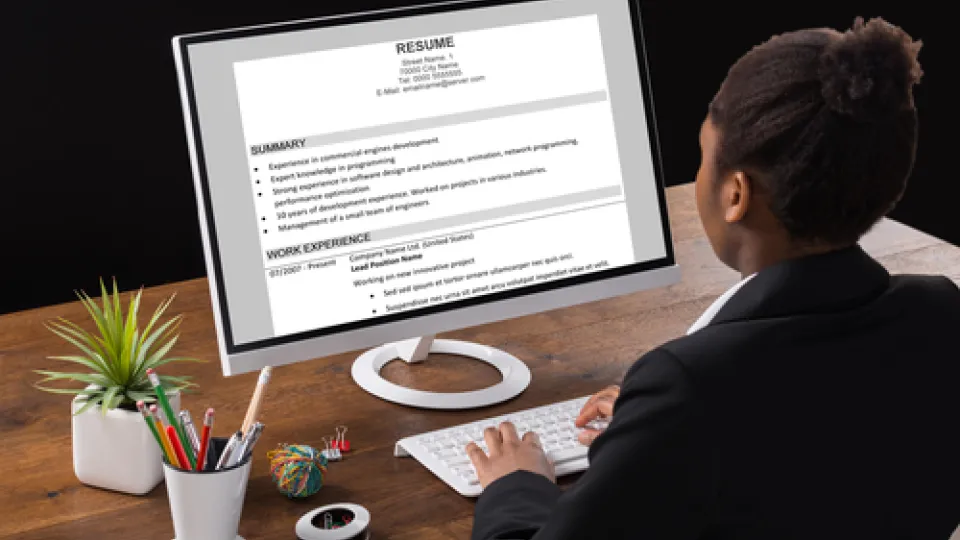 A strong resume is a must for any career seeker hoping for success. And we, at Concorde, of course, want our graduates to be successful as they search for that first step in what we hope will be a long, fulfilling and profitable career. However, it's worth noting that resumes designed to land a job in health care careers differ in several profound ways from the ordinary resume.
With that in mind, we thought we'd take a little time and space to explain in the differences in health care careers resumes and others.
Health care careers resumes more focused
Paula Barron, Graduate Employment Specialist at Concordes campus in San Antonio, Texas, said resumes for health care careers are more focused on the topic, lending more opportunities to really elaborate on your work history in the field.
"I know, with a lot of my Respiratory Therapy (RT) and Physical Therapist Assistant (PTA) students, they have some sort of medical foundation to build on and perhaps some related to the field," Barron said. "For RT, some may have EMT experience or perhaps cardiopulmonary technician. I also have some Surgical Technology students that may have some hospital experience related to the OR."
"I just think they can show more specific experience and education related to the job they are applying for."
Breaking down the health care careers resume
Objective statements on a typical resume tend to generalize for a wide variety of job descriptions. Joan Kilna, Graduate Employment Specialist at Concordes campus in Portland, Ore., said medical resumes need to be specific and have your degree/certification title in the first few words of the first line.
"Human Resources personnel may be hiring for a half dozen jobs at a time, and they need to be able to quickly separate the Medical Assistants from the Lab Technicians," she said.
Kilna said non-medical job seekers tend to have skill lists that cover a wide variety of job types. When moving into the medical field, skills lists should be focused on medical procedures and medical equipment.
Job descriptions for most job seekers focus on regular tasks, but when moving into a medical field, they need to focus on other things, Kilna said. Describing leadership or telling brief stories about going above and beyond basic requirements can help you stand out.
Other ways health care careers resumes differ
Matthew Thomas, Graduate Employment Specialist at Concordes campus in Aurora, Colo., highlighted some other differences that make health care resumes stand out.
Most health care resumes need to have the specific credential related to the part of the field they are going into.
You need to include specific cases and situations in which you have worked, such as OR, ER, OBGYN, etc.
It's helpful to include any research or publications in which you were a part. Even speaking engagements at conferences can be helpful to include.
Most health care education programs include some kind of clinical experience/externship. Despite it not being a paid job, it will count as experience and needs to be highlighted on the resume.
Felicia Snell, MS, BS, Graduate Employment Specialist at Concordes campus in Grand Prairie, Texas, said it's especially important to highlight "people skills." The ability to communicate, get along with others, be flexible and follow policy and procedure is always important.
"All in all, always review the job description and try to incorporate the key points from that onto your resume that hold true to you," Thomas said.
Are You College Ready?
How you think and what you love about life might give you important insights about your college readiness. Our NEW College Readiness Quiz provides instant feedback with your results. Click the button to get started!