Updated April 11, 2023. The information contained in this blog is current and accurate as of this date.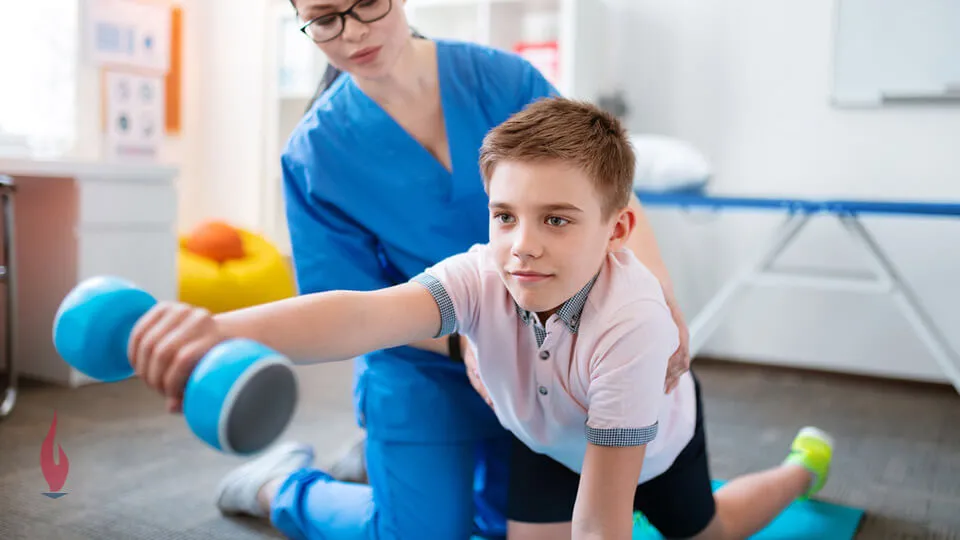 Are you considering a career in occupational therapy? Have you thought about becoming an occupational therapy assistant (OTA)? OTAs work with patients who need therapy to regain physical function, helping them adjust to life after an injury or being diagnosed with a developmental or intellectual disability.
A career as an occupational therapy assistant can be personally rewarding, especially for those who want a meaningful career that helps others. Let's review how to become an occupational therapy assistant, including what they do, what kind of training is required, where they work, and their future job outlook.
What Occupational Therapy Assistants Do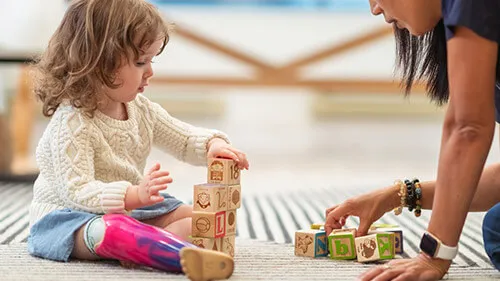 What Does An Occupational Therapy Assistant Do?
Occupational therapy assistants are directly involved in supporting patients by helping them improve or maintain the skills they need to do everyday tasks at home or work. Individuals seeking occupational therapy might be recovering from an injury or accident or might need to improve a particular physical skill. An occupational therapy assistant works under the supervision of an occupational therapist, supporting the patient and helping them work through their specific recovery program.
In addition to assisting patients with their particular therapeutic treatment plans, the duties and responsibilities of OTAs might include:
Assisting patients as they work through customized therapy treatment plans.
Showing patients how to perform specific exercises and use special equipment as part of their recovery plan.
Providing feedback to the occupational therapist so they can change or update the treatment plan as needed.
Answering questions patients might have about their particular occupational therapy treatment.
Working with children and adults who have been injured, are recovering from accidents, or are living with developmental or intellectual disabilities.
Helping patients overcome limitations by problem-solving or collaborating with their occupational therapist supervisor.
Taking notes, recording daily progress, and entering other applicable information into the patient's record.
Work Environment of Occupational Therapy Assistants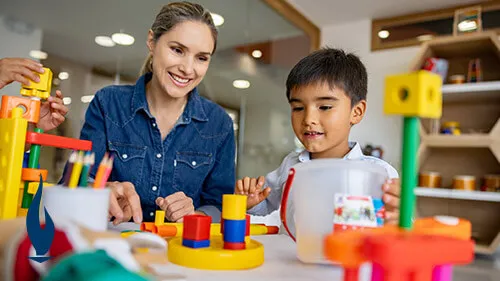 Where Do Occupational Therapy Assistants Work?
Occupational therapy assistants work in many settings. Patients who can drive will likely meet with occupational therapy assistants in outpatient clinics. Those patients who cannot drive might receive home health occupational therapy services. Other places occupational therapy assistants and aides work include:
State, local, and private hospitals.
Long-term and nursing care facilities.
Private practice clinics.
Mental health facilities.
Elementary schools.
Hospice care facilities.
Correctional facilities.
Although OTAs are responsible for updating and maintaining patient records, most of their daily work is done outside a traditional office. You can find them assisting patients in large rehabilitation facilities or small office settings. Much of their job involves kneeling, bending, standing, and occasionally lifting or guiding patients as they work through various exercises and stretches.
An occupational therapy assistant's work environment can be physically taxing and result in accidental self-injury. OTAs work with many people, making them susceptible to public health concerns such as seasonal colds or respiratory conditions. 
Most occupational therapists work full-time, but some work a part-time schedule. With the need to see patients on a regular basis and make sure they're meeting their rehabilitation goals, some OTAs work early mornings, evenings, and on the weekends.
How To Become an Occupational Therapy Assistant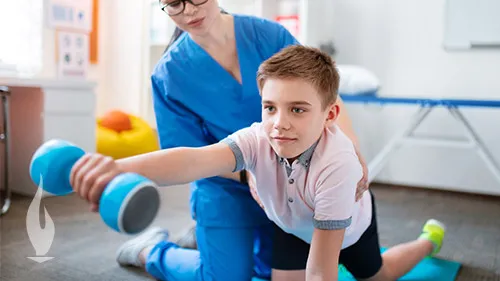 There are several steps an individual can take to become an occupational therapy assistant. These include choosing an occupational therapy assistant education or training program, learning the right skills and qualities for this career, and becoming certified and licensed as an occupational therapy assistant. Considering advancement opportunities might also help individuals choose the career path that's right for them.
Education and Training
The first step in becoming a certified occupational therapy assistant is to enroll in an occupational therapy assistant educational program. An individual who wants to work toward an associate degree in occupational therapy assistance needs a high school diploma and can typically achieve this degree in as little as 21 months. It's best to choose a school that is accredited by the Accreditation Council for Occupational Therapy Education (ACOTE). Most programs include instruction on topics such as physiology, psychology, and biology and cover specific subjects such as:
Proper anatomical positions.
Biomechanics of joint motion, posture, and balance.
Basic Life Support (BLS), first aid, infection control, and vital signs.
Conflict resolution and ethical dispute resolution.
Etiology, clinical process, and prognosis of common diseases and illnesses.
Medical terminology and definitions.
Important Skills
It takes certain qualities to become an occupational therapy assistant. While these skills are valuable for a wide range of career paths, the most important for OTAs include:
Adaptability: Occupational therapy assistants need to be flexible and understanding as they work with patients in their care. If a specific treatment isn't working, creative problem-solving might be required to determine how best to meet the patient's goals.
Communication Skills: Working with people in any setting requires excellent communication skills. OTAs should be professional, friendly, and polite when communicating with patients or their family members.
Detail-Oriented: Being an occupational therapy assistant requires great attention to detail. They need to make sure patients are following directions and guide them as they're performing specific exercises.
Compassion: Many patients seeking occupational therapy are doing so to overcome their physical limitations. Patience, empathy, and compassion are must-haves when supporting individuals through their recovery programs.
Physical Stamina: Occupational therapy assistants need the physical stamina to stand, bend, kneel, and lift when assisting patients.
Licenses, Certifications, and Registrations
Most states require occupational therapy assistants to be licensed before they can begin practicing. To be licensed as an occupational therapy assistant, an OTA graduate must pass the National Board for Certification in Occupational Therapy (NBCOT) exam. With the NBCOT certification, an individual can practice as a Certified Occupational Therapy Assistant (COTA). Once they have completed and passed the NBCOT exam, they can apply for licensure from the state in which they wish to work as an OTA. 
Advancement
If occupational therapy assistants wish to advance in their professional careers, they can receive training and become certified in a variety of specializations. Each certification has its own set of qualifications, such as completing required coursework, practicing a minimum number of hours as an OTA, and passing the certification exam. Various occupational therapy assistant certifications one can apply for include:
Assistive Technology Professional (ATP.)
Certified Aging in Place Specialist (CAPS).
Certified Stroke Rehabilitation Specialist (CSRS).
Certified Kinesio Taping Practitioner (CKTP).
Certified Health Coach (CHC).
Certified Lymphedema Therapist (CLT).
Job Outlook for Occupational Therapy Assistants
April is National Occupational Therapy Month
According to the Bureau of Labor Statistics, employment of occupational therapy assistants is projected to grow 25% from 2021 to 2031, which is must faster than the growth of other occupations. This is most likely due to the growing number of older adults who will be needing medical services such as occupational therapy.
Employment
Individuals who have conditions like arthritis or have suffered a stroke can find it difficult to accomplish everyday activities like doing housework, washing dishes, or taking a shower. Even basic tasks, such as writing, folding laundry, and putting groceries away, can be challenging. Occupational therapy assistants will be needed to care for patients struggling in these areas. They will also be assisting occupational therapists in treating children and young adults who have been diagnosed with developmental or intellectual disabilities, such as autism, cerebral palsy, behavior disorders, and brain injuries.
Job Prospects
Job prospects for occupational therapy assistants depend on the location and industry in which they work. Industries with the highest levels of employment include:
Nursing care facilities.
Medical and surgical hospitals.
Home health care services.
Health care practitioner offices.
Specialty hospitals such as psychiatric and substance abuse.
Educational support services.
Individual and family services.
Continuing care retirement communities.
Assisted living facilities for the elderly.
Occupational Therapy Assistant FAQ
When considering a career as an occupational therapy assistant, these frequently asked questions might be helpful in making this important decision:
What is the difference between an Occupational Therapy Assistant and an Occupational Therapy Aide?
Both occupational therapy assistants and occupational therapy aides help patients as they work through individual treatment plans. Where they differ the most is in their educational requirements and job duties. OTAs typically need to complete an associate degree program from an accredited school plus NBCOT certification and state licensure. OT aides need a high school diploma or equivalent and receive hands-on training. While occupational therapy assistants work directly with patients under the supervision of an occupational therapist, occupational therapy aides are mostly responsible for tasks related to the patient's care, such as:
Helping patients to and from treatment areas.
Gathering therapeutic equipment before each appointment.
Cleaning treatment areas and replacing equipment after each appointment.
Helping patients fill out insurance forms and other documents.
Completing clerical work such as answering telephones, replying to emails, or scheduling appointments.
Where do OTAs find jobs?
Occupational therapy assistants can find jobs in a variety of fields and settings. They can work in the health care field, educational settings, assisted living communities, and individual and family service fields. Many OTAs begin their job search by looking through online job boards, and some contact their educational or fieldwork supervisors to ask if they know of any job opportunities.
I'm interested in working in the health care field but not sure if occupational therapy is right for me. Are there other health care jobs similar to occupational therapy assistance?
Yes, several health care careers are similar to occupational therapy. Dental assistants work with dentists and help them take X-rays, perform procedures, schedule appointments, and update records. Pharmacy technicians support pharmacists with a variety of duties, including medication storage and distribution, drug-use reviews, and insurance claims. Other health care jobs similar to an occupational therapy assistant include physical therapist assistant, medical assistant, and respiratory therapist.
Take the Next Step
We are glad to help you in your journey in training to become an occupational therapy assistant. Check out Concorde's OTA associate degree program to learn more about this career and how you can make a real difference in other people's lives.
---
Footnotes
(1) "Occupational Outlook Handbook: Occupational Therapy Assistants and Aides," Bureau of Labor Statistics, https://www.bls.gov/ooh/healthcare/occupational-therapy-assistants-and-aides.htm#tab-1
(2) "A Special Certification Makes You Stand Out," OTA Study Notes, LLC, https://otacoach.com/special-certifications-for-cotas
(3) "How to Become an Occupational Therapy Assistant," St. Catherine University, https://otaonline.stkate.edu/blog/how-to-become-an-occupational-therapy-assistant/
(4) "How To Become an Occupational Therapy Assistant in 8 Steps," Indeed.com, https://www.indeed.com/career-advice/career-development/how-to-become-an-occupational-therapy-assistant
(5) "NBCOT Certification," National Board for Certification in Occupational Therapy, https://www.nbcot.org/certification
(6) "What Is an Occupational Therapy Aide? Definition & Examples of Occupational Therapy Aide," LiveAbout.com, https://www.liveabout.com/what-is-an-occupational-therapy-aide-525850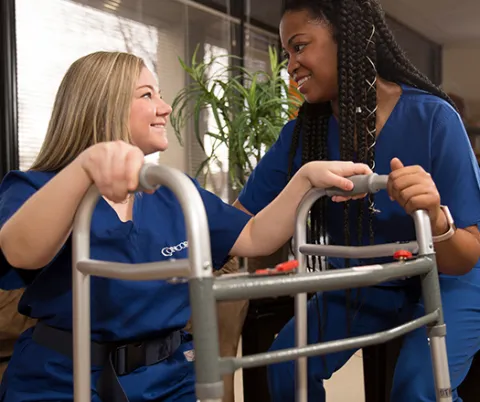 Next Steps?
Interested in learning more about our Occupational Therapy Assistant program? We have a Concorde representative ready to talk about what matters most to you. Get answers about start dates, curriculum, financial aid, scholarships and more!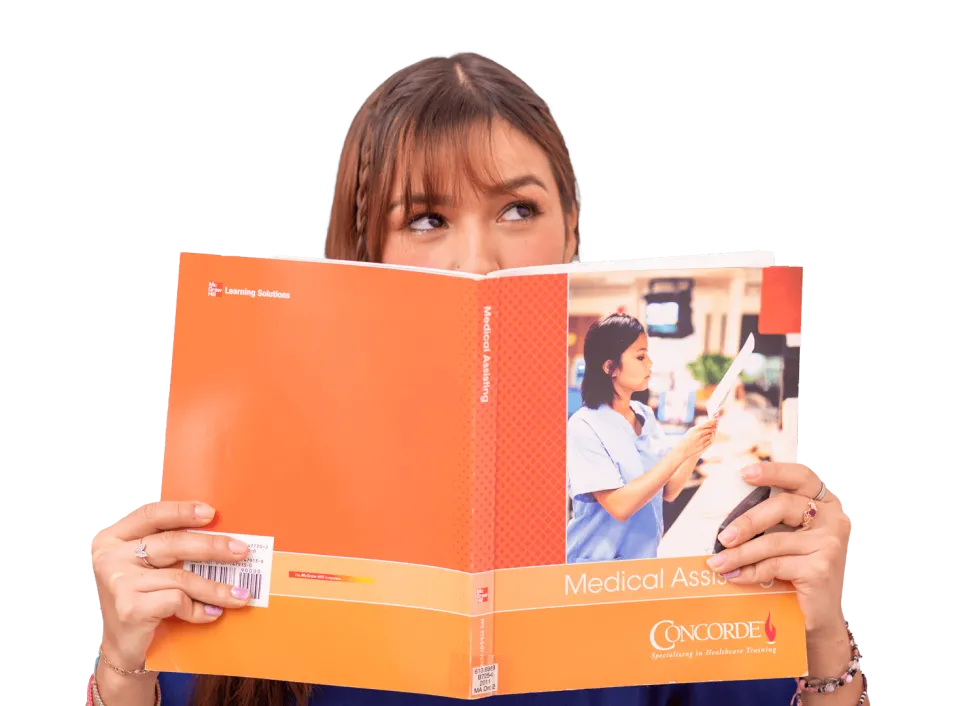 Are You College Ready?
How you think and what you love about life might give you important insights about your college readiness. Our NEW College Readiness Quiz provides instant feedback with your results. Click the button to get started!
START THE QUIZ