Updated May 5, 2023. The information contained in this blog is current and accurate as of this date.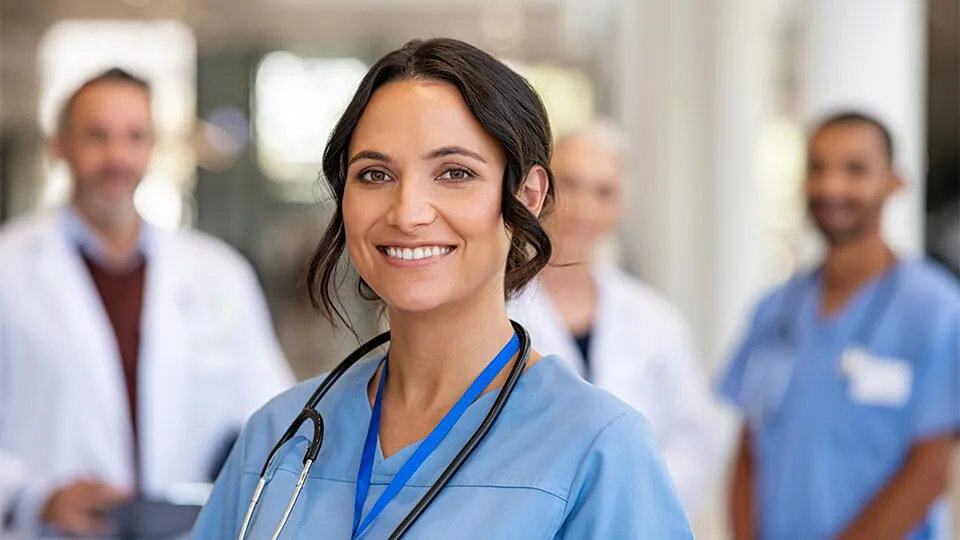 A vocational nurse is an ideal way to enter a career in health care for those who want to assist others and complete their studies in a little more than a year. Learn about how to become a vocational nurse, including the education and experiences you need to achieve career success. 
What Is a Vocational Nurse? 
A vocational nurse is an entry-level position that starts off the nursing career. It focuses on the clinical aspects of patient care. A vocational nurse is under the direct supervision of registered nurses and lends support to them.
What Does a Vocational Nurse Do?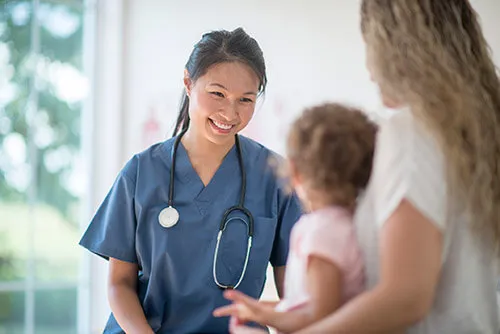 What a Vocational Nurse Can Do
Depending on the medical facility's needs, vocational nurses often have a list of several duties to perform (1). These responsibilities can include: 
Care for patients and ensure that the care environment is safe and comfortable.

Reduce opportunities for risks and medical errors. 

Maintain controlled substances through daily stock inventory. 

Employ proper sterilization methods before procedures or administration of medication or treatments.

Serve as a liaison between patients and families during procedures or treatment sessions. 

Facilitate lab requests from beginning to end. 

Perform basic medical care such as pressure monitoring, shots, and treatments under supervision.

Adhere to personal hygiene requirements according to health care standards to avoid contamination or spread of germs or diseases. 
What Is the Difference Between a Vocational Nurse and a Registered Nurse?
The Chicago School of Professional Psychology describes the fundamental differences between a vocational nurse and a registered nurse (2).  
What Is a Licensed Vocational Nurse? 
A licensed vocational nurse (LVN) is an entry-level nursing position. It provides direct patient care under the supervision of a senior health care professional such as a physician or registered nurse. A licensed vocational nurse is also known as a licensed practical nurse (LPN), and the education required usually takes one to two years. Vocational nursing diploma programs through Concorde Career Colleges can take as little as 13 months to complete; however, program length varies by campus. Check with an admissions advisor for specific program length information.
Duties of a Licensed Vocational Nurse
Licensed vocational nurses have the following duties:
Performing nursing care such as bandage changes and catheter insertions and removals.

Checking patients for vital signs such as heartbeat. 

Monitoring patients by checking blood pressure, blood sugar levels, and heart rate and reporting these metrics to a registered nurse or other health care professional. 

Assisting patients with essential functions such as bathing and dressing, where required.
What Is a Registered Nurse? 
A registered nurse (RN) has spent several years studying and has an associate degree, usually a two-year program of study, or a bachelor's degree, a four-year program of study. Registered nurses achieve a senior status when they hold supervisory roles.
Duties of a Registered Nurse
The duties of an RN differ slightly from that of an LPN and LVN:
Researching the medical history of patients and creating care plans for the future. 

Administering treatment and dispensing medication to patients. 

Serving as a liaison between the patient and other medical professionals, such as physicians and specialists.

Performing invasive and noninvasive diagnostic tests on patients. 

Supervising LVNs, assigning tasks, and following up on activities to ensure accuracy and compliance.
The Benefits of Becoming an LPN and LVN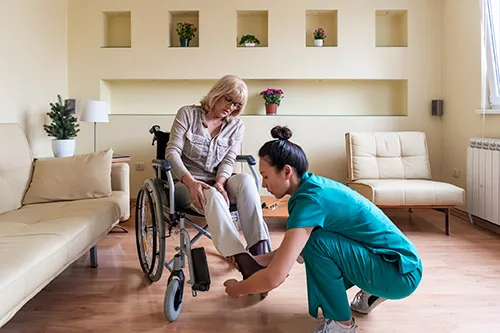 Nursing Taken Beyond the Hospital
Vocational nursing is a noble career, and choosing this career path offers several benefits: 
Fast-tracked studies: Vocational nurses can complete their education in less time than registered nurses if they work full time through vocational nursing programs. At Concorde, individuals can complete the Vocational Nurse program in as little as 13 months. However, program length can vary by Concorde campus (check with an admissions advisor for more details).

Lower entry-level educational requirements: Students need their high school diploma to enroll in vocational nursing programs. Subjects such as biology and science will be advantageous. 

Affordable higher learning: The barrier to entry in many medical careers, especially those who specialize, is how much it costs to fund these studies. Vocational nurse programs are affordable in comparison. 

Growth potential: Licensed practical nurses can stay in nursing and further their careers by becoming registered nurses. They can choose a different direction, such as respiratory therapy or first response. 

Improving the lives of others: Becoming a nurse is a fulfilling job. Individuals who are nurses directly impact another person's life. Nurses often receive recognition for their selflessness and the indelible impact they've made in the lives of their patients. Nurses have saved lives and created treatment plans to change the quality of their patients' lives. 

Great demand: The U.S. Bureau of Labor Statistics (4) projects a 6% growth in employment for vocational nurses from 2021 to 2031. Becoming an LVN is a steady career path with increased employment opportunities.

Flexibility: Different contract types for LVNs exist, which presents possible flexible schedules. Nurses must work all hours of the day, which means this career involves shift work. 
Where Do LPNs and LVNs Work? 
Several medical facilities require the help of practical nurses. These facilities include long-term care, hospice, private medical practices, specialist medical practices, outpatient facilities, hospitals, and private care.
What Are the Steps to Becoming a Vocational Nurse?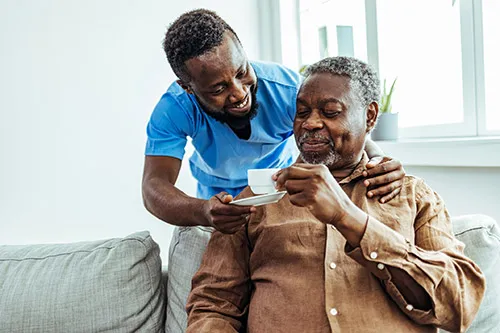 When you're ready to take the first step to become a vocational nurse, it helps to know where to start. 
Step 1: Complete Your Education
Several educational programs allow you to pursue a career as a vocational nurse. Once an individual completes a nursing program, the student should check state licensing requirements. 
Look for internship and externship opportunities to obtain practical, hands-on experience, which many employers require.
Step 2: Pass the NCLEX Exam 
The National Council of State Boards of Nursing (NCSBN) developed the NCLEX-PN (3) examination to assess competencies for LPN or LVN candidates. The exam is compulsory to become a licensed LPN or LVN. 
Step 3: Seek Further Education 
An individual can follow exciting career trajectories in the field of nursing, which may require widening skills. For example, if an LPN or LVN wants to advance in the nursing profession for better job prospects, one can follow the track of a registered nurse.
How To Choose the Right Vocational Nurse Program
When identifying a vocational nurse program that best suits your needs, you'll want to consider the following:
Time: Students who are pressed for time and want to enter the job market quickly may want to consider licensed practical or vocational nursing diploma programs.

Course material: It's essential to check whether the course outcome will cover your objectives. For example, if your goal is to become a medical office administrator, then the vocational nurse program might not be the career path you want to pursue. 

Quality of the program: Before deciding on a course of study, check whether the program is accredited or whether the institution presenting the program has accreditation.

Hands-on labs and experiential learning opportunities: An exemplary vocational nursing program will allow students to engage in hands-on, experiential learning. As part of the program and in preparation for classroom instruction, students must complete clinical rotations, working alongside seasoned health care professionals to provide patient care.  
A vocational nursing career is fulfilling and offers room for growth and further learning. At Concorde, our practical and vocational nursing programs focus on subjects that will allow students to get the most out of their career path through the insightful course material. Our programs get students work-ready, and our network of health care professionals helps provide experiential learning that can last for the lifetime of your career.
Interested In How To Become an LVN?
Click here to explore 
LVN Programs
 near you.
---
Footnotes: 
Are You College Ready?
How you think and what you love about life might give you important insights about your college readiness. Our NEW College Readiness Quiz provides instant feedback with your results. Click the button to get started!