Updated November 13, 2023. The information contained in this blog is current and accurate as of this date.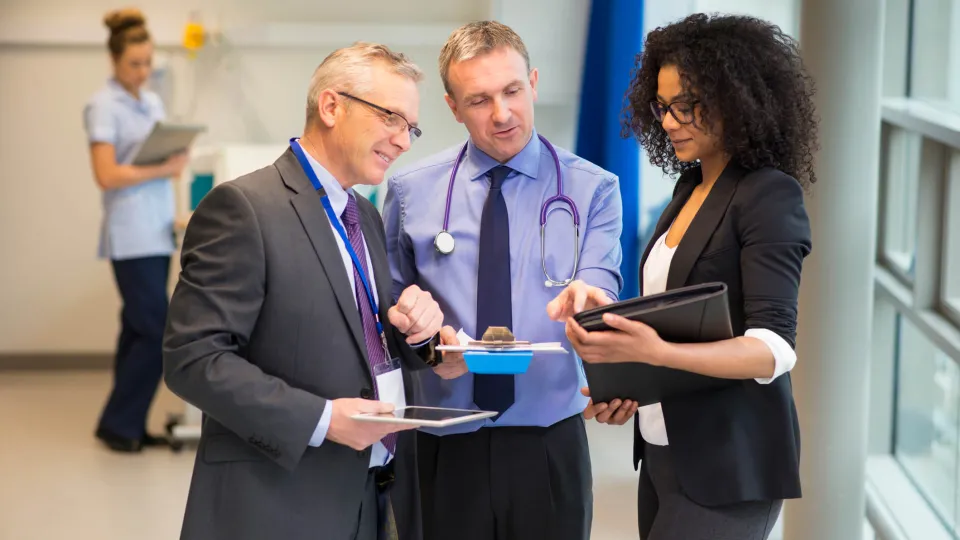 Healthcare administrators — also known as healthcare executives or medical and health services managers — are important behind-the-scenes players. In hospitals, health systems, outpatient centers, and a range of other healthcare settings, they're the ones making the big decisions that help to create safer and better patient experiences. While healthcare providers deliver care directly to patients, healthcare administrators oversee the day-to-day operations, allowing doctors, nurses, and physician assistants to operate effectively and efficiently.
What Do Healthcare Administrators Do?
Though the responsibilities may vary, all healthcare administrators ensure that a facility runs smoothly, efficiently, and cost-effectively. That involves a range of duties in areas such as finance, compliance, staffing, and training. Here are some of the typical duties of healthcare administrators:
Planning and coordinating the delivery of health services.
Identifying areas of improvement in their facility.
Creating and applying plans to improve the efficiency and quality of healthcare delivery.
Staying up to date on healthcare policies, regulations, and laws.
Working with state and federal government agencies to ensure regulatory compliance.
Working with the accounting and business departments to oversee facility spending and budgeting.
Collaborating with human resources to hire, train, and develop employees.
Communicating policy developments to employees and department leads.
Supervising other administrators.
Contributing to marketing and outreach efforts, informing the local community of public health concerns and the facility's services.
Receiving patient feedback and using it to improve care.
Resolving personnel issues, such as conflicts and salaries.
Ensuring staff and patient safety.
Attending and presenting at board meetings.
The exact duties of a healthcare administrator are likely to depend on several factors. One is the size of the facility, as larger health organizations require a broader range of administrative tasks. Another is the precise nature of the position, as some administrators oversee specific departments and others are responsible for the entire facility itself.
How To Become a Healthcare Administrator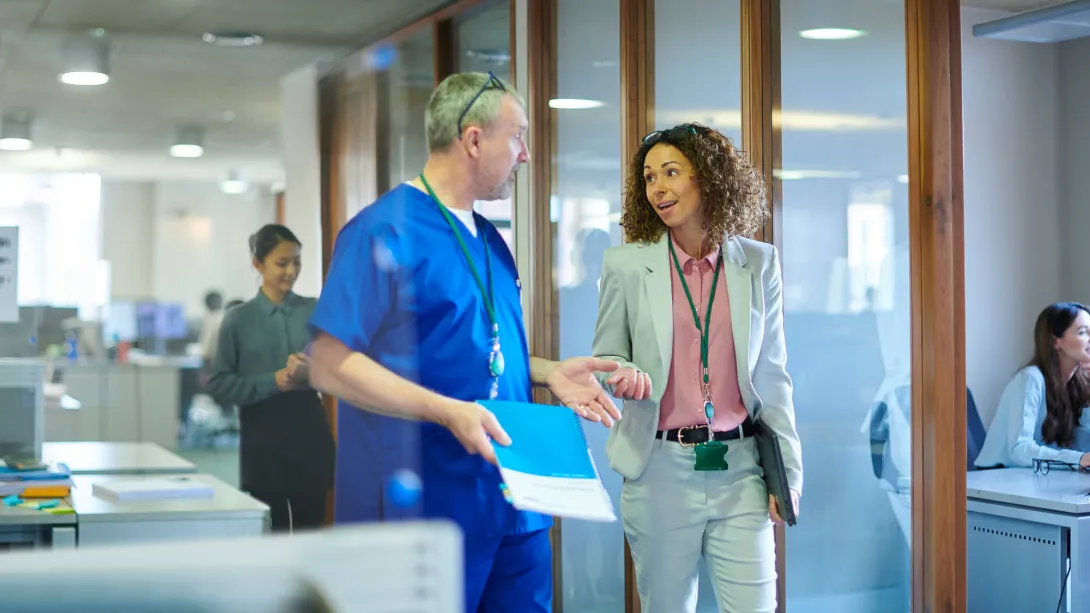 Healthcare Administration vs. Healthcare Management: What's the Difference?
As with many professions, there are a few pathways you can take to become a healthcare administrator. Here, we outline the best way to get started:
1. Earn a Bachelor's Degree in Healthcare Administration
The education requirements may vary, but most employers require at least a bachelor's degree in a health-related discipline to qualify for administrative roles. The most directly relevant discipline is healthcare administration. In a healthcare administration curriculum, you can expect to study a wide range of topics, including but not limited to:
Epidemiology.
Public health and cultural diversity.
Healthcare ethics.
Healthcare management and economics.
Healthcare organization and accounting.
Health informatics and marketing.
After completing an undergraduate healthcare administration program, you should understand the principles of healthcare administration, the various standards of administrative practice, and the forces that influence health delivery. You should also have the critical thinking and problem-solving skills to manage common administrative challenges, as well as the ability to manage diverse teams.
2. Gain Relevant Experience
With the right experience on your resume, you may stand out from other candidates for the healthcare administrator positions you want. Any position that involves management skills, financial oversight, and higher-level decision-making may qualify as previous experience. A good place to start your career path is in the role of a medical office manager, who handles some of the same responsibilities as a healthcare administrator. Other roles to consider are:
Medical records manager.
Human resources manager.
Clinical supervisor.
Healthcare manager.
3. Earn Professional Credentials
In most cases, you don't have to be licensed to become a healthcare administrator. However, you will need to earn a state-issued license if you want to work in a nursing home, as well as some assisted-living facilities. To get the license, you will have to complete a state-sponsored training program and earn a passing score on a national licensure examination. 
Although professional certification is not required, becoming certified may be beneficial. By validating your knowledge, skills, and expertise, certification may help you stand out in the applicant pool and improves your candidacy for healthcare administrator roles. Some additional certification options to consider are:
Fellow of the American College of Healthcare Executives: A FACHE credential designates you as a "leader among leaders" in healthcare management and demonstrates your commitment to your profession .
American Health Information Management Association: AHIMA offers credentials in areas such as data analysis, privacy and security, documentation integrity, and coding .
Certified Medical Manager: A CMM credential, offered by the Professional Association of Healthcare Office Management, demonstrates competencies in a wide range of areas, including but not limited to revenue management, risk management, human resources, finance, and patient clinical education .
Work Environment for Healthcare Administrators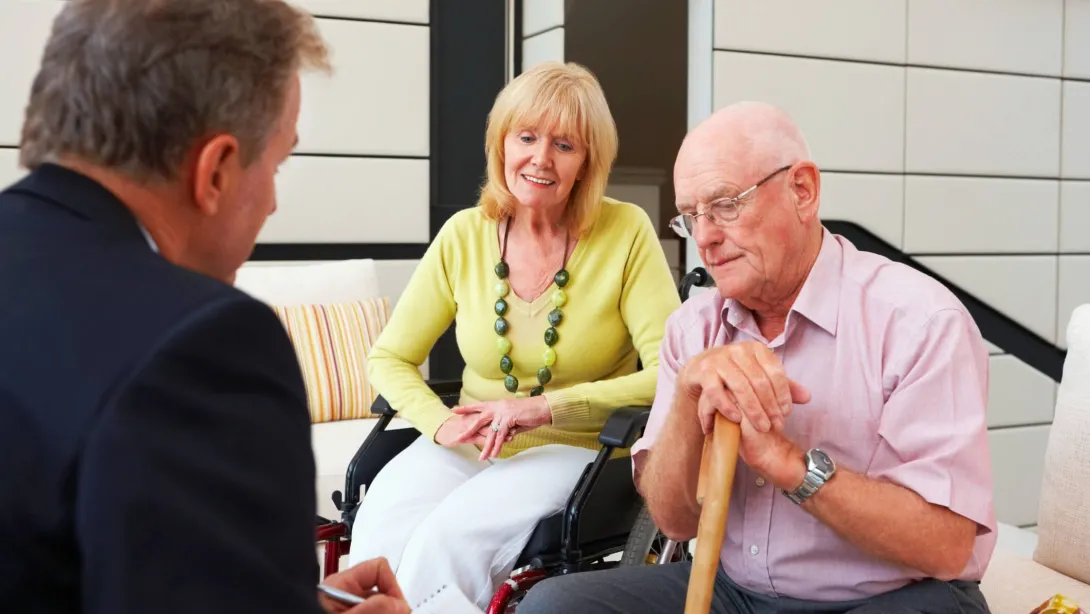 Nursing Taken Beyond the Hospital
Any facility that delivers healthcare or related services can likely use a skilled healthcare administrator. In addition to hospitals and health systems, that includes healthcare cooperatives, health insurance companies, and long-term care facilities such as nursing homes. Some healthcare administrators may also find work with private practices, outpatient clinics, specialty centers, and government agencies.
Healthcare administrators have a full-time work schedule, amounting to 40 hours or more per week. In settings that involve round-the-clock care, such as hospitals, administrators may work evenings or weekends, and some may have to be on call in case of emergencies. 
Essential Skills for Healthcare Administration
A successful healthcare administrator should have the following skills:
Regulatory Knowledge
One of the most important aspects of a healthcare administrator's job is ensuring that their medical facility complies with state and federal regulations. Therefore, administrators should be thoroughly familiar with government regulations and have the resources to remain up to date on relevant information.
Financial Literacy
Because they oversee the finances of a medical facility, healthcare administrators must understand financial figures and apply their knowledge appropriately. Being financially literate allows an administrator to work more effectively with the accounting and business departments to keep the organization out of debt.
Leadership
Healthcare administration is a leadership role, so it makes sense that leadership should be an essential skill. An effective administrator provides clear guidance and motivates staff members to provide the highest-quality medical service. They can also build a workplace culture that promotes teamwork, communication, and high morale, which are all essential for a smoothly functioning medical facility.
Interpersonal Skills
Healthcare administrators interact with a variety of people every day, so good communication skills are essential. Medical providers, other members of the staff, and board members must be able to trust the administrator as a person and a professional. Interpersonal skills, or the qualities necessary to engage positively with others, are important to building that trust. 
Job Outlook for Healthcare Administrators
The United States Bureau of Labor Statistics classifies healthcare administrators as medical and health services managers, a field that's projected to grow by 28% from 2022 to 2032. Compared to the 5% average for other management occupations and the 3% average for all occupations, there are projected to be more job opportunities in healthcare administration than in many other professions — over 54,000 openings per year .
The BLS attributes the ideal job outlook for healthcare administrators to two key factors. One is that the baby-boom population is aging and will have an increased need for health services. This leads to a greater demand for health providers, which in turn creates a higher demand for administrators. The second factor is the spread of health technology, such as electronic health records; administrators oversee the projects that implement new technology in healthcare facilities. 
If you're ready to pursue a career as a healthcare administrator, we invite you to reach out to us. With Concorde, you can train to get started on your career path in 24 months with a fully online curriculum. Your future awaits, and we look forward to helping you get there.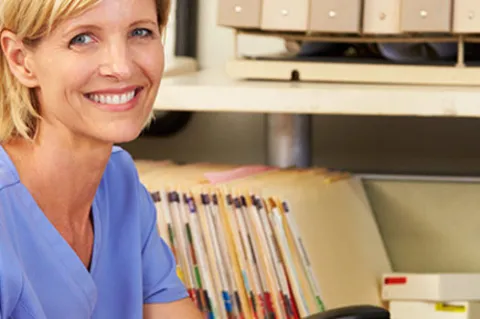 Next Steps?
Interested in learning more about our Healthcare Administration program? We have a Concorde representative ready to talk about what matters most to you. Get answers about start dates, curriculum, financial aid, scholarships and more!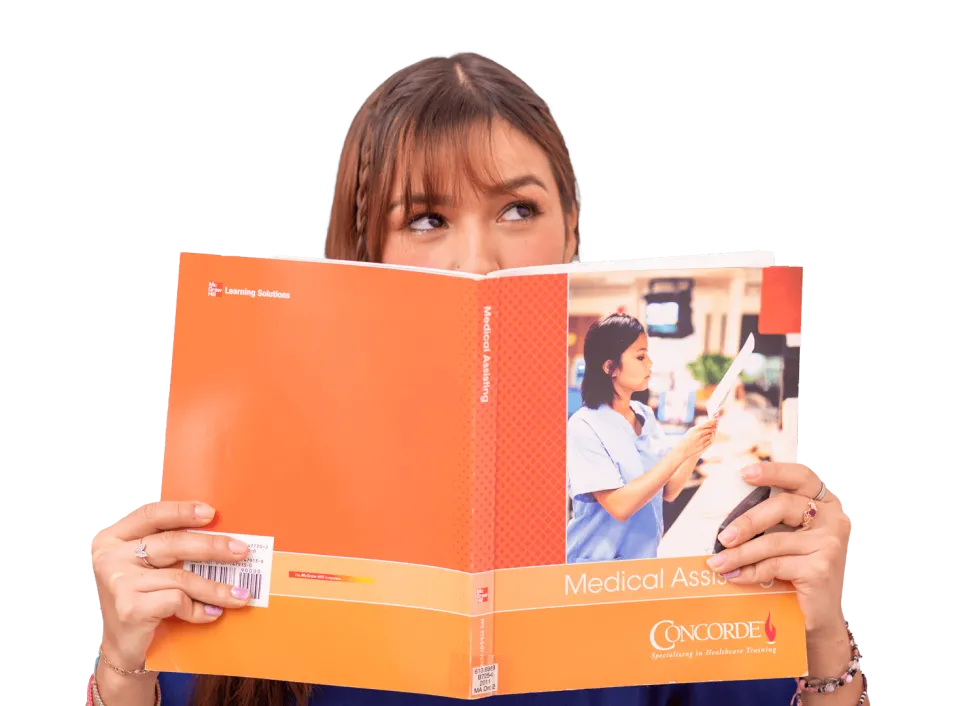 Are You College Ready?
How you think and what you love about life might give you important insights about your college readiness. Our NEW College Readiness Quiz provides instant feedback with your results. Click the button to get started!
START THE QUIZ