Updated January 10, 2023. The information contained in this blog is current and accurate as of this date.
Learning Great Patient Care in Two Languages
Evelin Torres-Hurtado was introduced to the health care field at a very early age, as she often found herself serving as a translator for her immigrant parents during their medical visits.
"At each doctor's appointment I went to with my mom and dad, I become more and more curious when it came to the nurses and the steps necessary to pursue a career in nursing," Evelin explained. "I would ask sometimes what they did to [become a nurse]; the health care industry was always an interest of mine, but I never really knew where to begin."
Years later, while working as a patient coordinator at a dentist's office, she saw an ad on Facebook for Concorde Career College's Medical Assistant program in Kansas City. Realizing that Concorde could be the first step to pursuing the career that had long been in the back of her mind, Evelin discovered a number of positive reviews about Concorde–Kansas City's knowledgeable instructors and staff, as well as the wide range of hands-on training opportunities available to MA students. Evelin enrolled hoping that she could make this career transition a reality.
"My parents didn't get to finish school like they wanted. They came from Mexico to make life better for themselves and my siblings – they gave us the best they could," Evelin said. "I wanted to go back to school so I could start my career and show them how strong of a woman they raised, the type of person I grew up to be."
Learning Her Health Care Capabilities
Upon Evelin's application to the MA program, she found the admissions process to be very smooth and straightforward. Applying for and receiving financial aid was also an uncomplicated process, and any questions she had were answered by a helpful and responsive admissions team. Although she was concerned about balancing school and full-time work, she soon discovered how flexible Concorde's scheduling was.
"The Kansas City campus had the option for morning and evening classes, which helped me out a lot. And with the library and computer lab always being available to students, I was able to stay on top of my coursework," she recalled.
When classes first began, Evelin found herself a natural, grasping each concept quickly and lending a helpful hand to her peers. At Concorde, learning was enjoyable.
"The experience showed me what I was capable of and allowed me to put my mind to the test with a topic I truly was interested in," Evelin said. "And Concorde's hands-on training was so important. It not only gave me a feel for what working in a clinical setting could be like, but it also prepared me to work with real people."
Coming Full Circle and Achieving Her Dream
Today, Evelin works with real people every day as part of the immunization team at Vibrant Health in Kansas City, where she helps administer COVID-19 tests and vaccines while helping to update and manage the practice's database. Throughout Evelin's workday, she interacts with a large number of patients, including many within the Latin community. With her previous experience helping her own parents during their health care visits, she is able to provide direct guidance to patients and high-quality care.
"It kind of feels like I've come full circle," she explained. "I love being able to communicate with Spanish-speaking patients – knowing that I can help everyone by being bilingual is a great feeling and a way that I can help that maybe others cannot."
For those considering an education with Concorde Career Colleges, Evelin encourages them to take the leap and "go all in for it, because you never know what you can learn or where taking that leap could lead."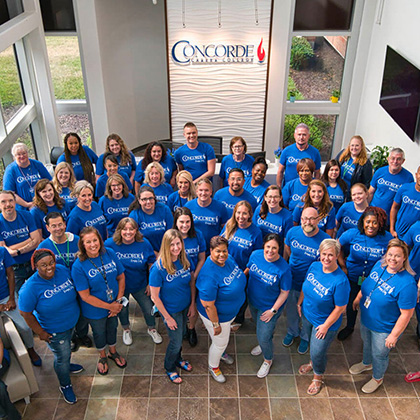 Next Steps?
We have a Concorde representative ready to talk about what matters most to you. Get answers about start dates, curriculum, financial aid, scholarships and more!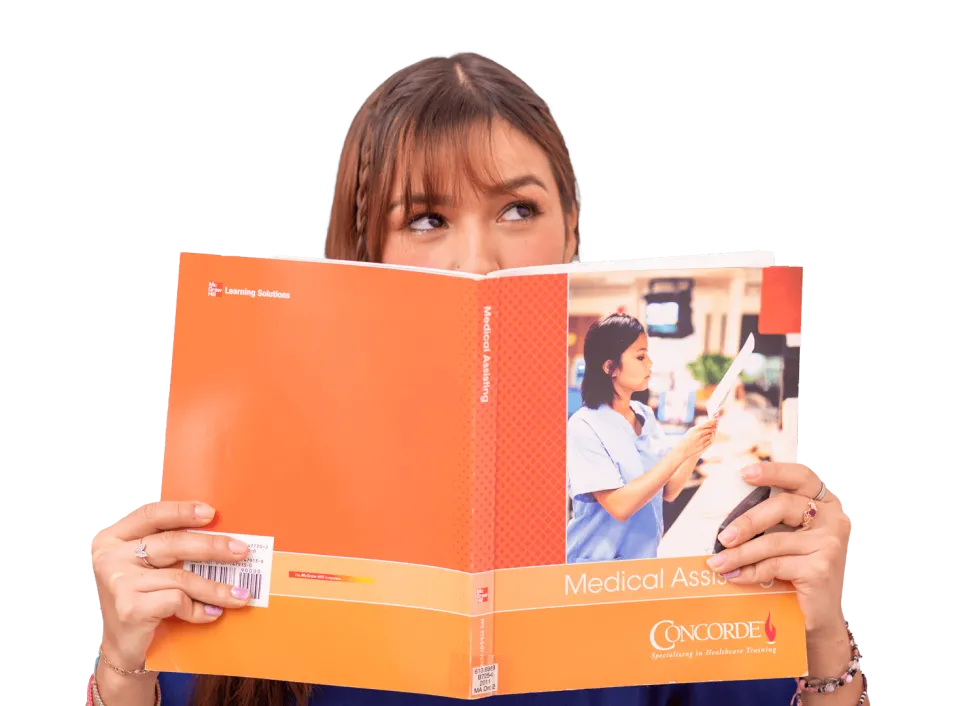 Are You College Ready?
How you think and what you love about life might give you important insights about your college readiness. Our NEW College Readiness Quiz provides instant feedback with your results. Click the button to get started!
START THE QUIZ