Updated May 13, 2016. The information contained in this blog is current and accurate as of this date.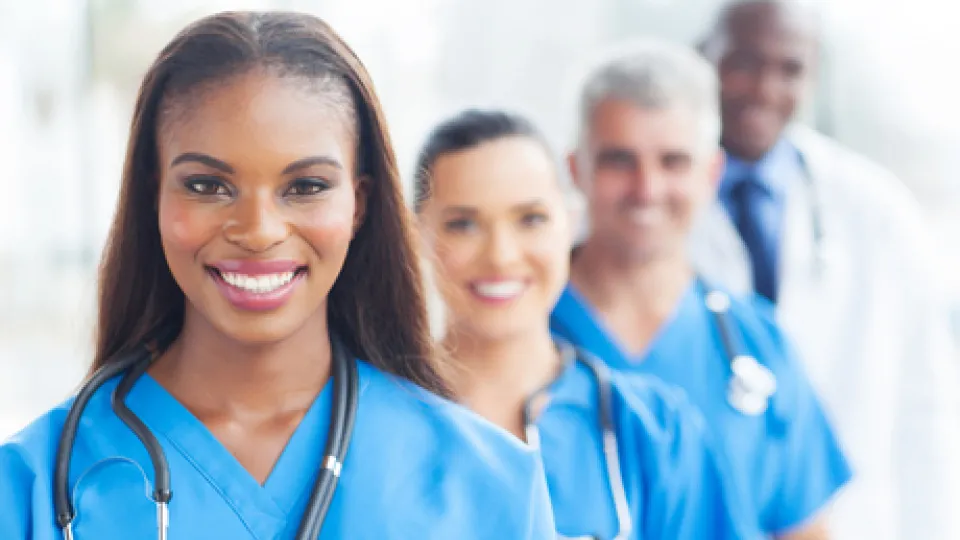 Within the nursing field are a number of titles, including Licensed Practical Nurse (LPN), Licensed Vocational Nurse (LVN) and Registered Nurse (RN). This post will help clarify some of the differences, qualifications, and responsibilities of LPNs and LVNs.
Licensed Vocational Nurses vs. Licensed Practical Nurses
The short version is this: Licensed Vocational and a Licensed Practical Nurses are, for all intents and purposes, different titles for the same job. They both work under RNs and doctors. LPN and LVN programs prepare you to take the NCLEX-PN. Passing the NCLEX-PN is required for licensure of both LPNs and LVNs.
The biggest difference between a Licensed Vocational Nurse and a Licensed Practical Nurse is actually the name. The term Licensed Vocational Nurse is used in California and Texas, while Licensed Practical Nurse is used throughout the rest of the United States. So the difference in the title really just depends on where you are.
Minor responsibilities will vary for LPNs and LVNs, based on which state you're in. For the sake of simplicity, we'll only refer to Licensed Vocational Nurses for the remainder of this post, but keep in mind that what we say applies to Licensed Vocational Nurses, too-depending on which state you're in.
Is becoming an LVN right for you?
Becoming licensed as a Licensed Vocational Nurse is a good idea if you're interested in the medical field but not quite ready to jump in with both feet. It's generally much less expensive than going to school to become an RN, and can be done in as little as 13 months at some LVN schools.
Once you're a Licensed Vocational Nurse, you can work with doctors and nurses and see if you want to pursue something further, or if you'll be happy continuing to work as an LVN.
LVN Skills and Competencies
Licensed Vocational Nurse programs require rigorous medical training. Training includes both classroom study and supervised clinical practice. Here's a sample of what you'll study:
Anatomy and physiology
Pharmacology
Administration of medications
Legal and ethical responsibilities
Nutrition
Common disease processes
Preventative nursing care
Therapeutic nursing care
Rehabilitative nursing care
Restorative nursing care
Nursing interventions for patient care
Cultural differences in caring for patients
Psychosocial impact of disease
Leadership principles
LVN Employment
Once you are a Licensed Vocational Nurse, there are a number of environments in which you can work, including hospitals, long-term care facilities, physicians' offices, schools, home health agencies, etc.
Are You College Ready?
How you think and what you love about life might give you important insights about your college readiness. Our NEW College Readiness Quiz provides instant feedback with your results. Click the button to get started!