Updated September 29, 2023. The information contained in this blog is current and accurate as of this date.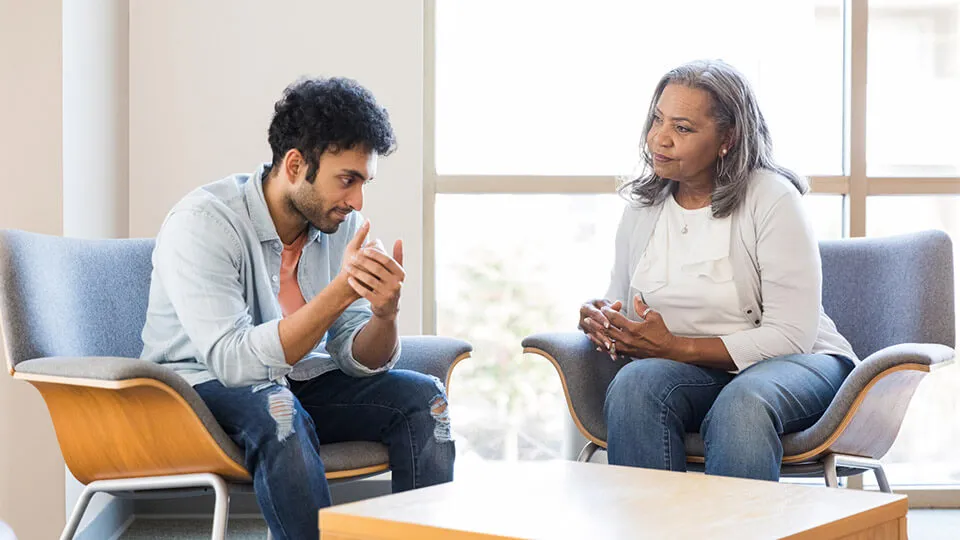 Every October is National Depression and Health Screening Month in the United States, an observance that serves to raise awareness about depression and the importance of making screenings more accessible. Depression is a serious medical condition characterized by intense sadness, a decrease in self-worth, fatigue, and changes to behavior or routines, among other symptoms. It's also complex, with several potential causes, including biochemical, genetic, psychological, and environmental factors.1
Depression screening is crucial because it's the first clinical step toward identifying a problem and seeking help. Without the right support, people living with depression may not only struggle long-term with a treatable disease but also experience a range of comorbidities (cancer, cardiovascular disease, diabetes mellitus)2 and undesirable health outcomes (reduced quality of life, increased risk of death, functional decline).3 The pursuit of helping others become more informed about depression is an effort to improve and even save lives.
The Scope of Depression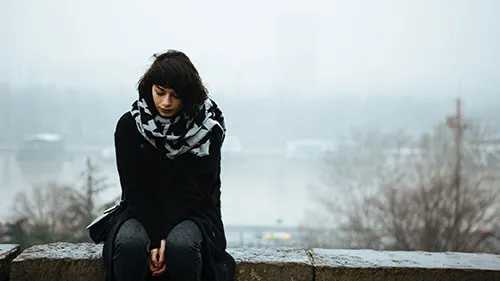 4 Tips To Send the Winter Blues Packing
Depression is a wide-ranging mental health issue that affects people of every demographic. According to the World Health Organization, around 280 million people across the world live with depression, leading to more than 700,000 self-inflicted deaths per year.4 In the United States alone, in a given year, it affects almost 2 million children (ages 3 to 17) and more than 17 million adults (ages 18 or older). Of the latter group, 7 million are elderly (ages 65 or older).5
One misconception about depression is that it's a single kind of illness. In truth, it's a broad class of disorders, and knowing what each entails can help you determine whether you or someone you know may benefit from getting screened. Below are all the mental health conditions that fall under the category of depression:
Major Depression
Also known as major depressive disorder, major depression may present differently from person to person. Some people experience anxious distress, others feel agitated, and still others experience melancholy. The common characteristic among these presentations is that they're chronic in nature, affecting the individual on most, if not all, days of the week. 
Persistent Depressive Disorder
Persistent depressive disorder refers to depression that lasts at least two years. Previously, it was known as two separate conditions — low-grade persistent depression and chronic major depression. Common symptoms of persistent depressive disorder are:
A sense of hopelessness.
Appetite changes (overeating or under-eating).
Difficulty concentrating or making decisions.
Lethargy or fatigue.
Low self-esteem.
Sleep changes (oversleeping or under-sleeping).
Bipolar Disorder
Also known as manic depression, bipolar disorder is characterized by episodes of mood fluctuation — a high phase and a low phase. In the high phase, patients might feel intense joy, with a tremendous amount of energy and a great sense of self-importance. In the low phase, bipolar disorder presents as major depression.
Seasonal Affective Disorder
Seasonal affective disorder, also known as SAD, relates to seasonal changes that trigger depressive symptoms. Most often, people experience SAD in winter when there's less sunlight. Normally, SAD self-resolves with the start of spring. 
Psychotic Depression
People with psychotic depression experience the same emotional changes characteristic of major depression but also have symptoms of psychosis. Some of the common symptoms are delusions, hallucinations, and paranoia.
Peripartum Depression
Peripartum depression, previously known as postpartum depression, refers to a depressive period that occurs during pregnancy or within the first four weeks post-delivery. Peripartum depression may be due to a steep drop in hormones, a family history of depression, or the commonly associated stressors of childbirth (sleep deprivation, a sense of being overworked). Though it mostly affects women, men are also susceptible to this form of depression.
Premenstrual Dysphoric Disorder 
Premenstrual dysphoric disorder (PMDD) affects women at the beginning of menstruation. Aside from a depressive mood, symptoms include:
A sense of being overwhelmed.
Anxiety. 
Changes in appetite.
Changes in sleep patterns.
Difficulty concentrating.
Fatigue. 
Irritability.
Mood fluctuations.
Situational Depression
Situational depression is a temporary depressive condition that typically results from stressful or traumatic events, such as the passing of a loved one, problems related to work or school, adjusting to a new environment, or tension in a relationship.
Atypical Depression
Atypical depression is similar to both major depression and persistent depressive disorder, except the individual may experience improved mood in light of a positive event. Some of the symptoms associated with atypical depression are:
Heaviness in the arms and legs.
Increased appetite. 
Increased sensitivity to criticism.
Increased sleep. 
Treatment-Resistant Depression
Treatment-resistant depression is major depression that hasn't improved even after treatment with at least two antidepressants. Some of the common characteristics of people with treatment-resistant depression are:
Anxiety.
Longer or more frequent depressive episodes.
Lost or decreased ability to feel pleasure.
Increasingly severe depressive symptoms.
Suicidal ideation.
Despite its name, there are treatments for treatment-resistant depression. If antidepressant medications aren't effective, a provider may try alternative approaches such as repetitive transcranial magnetic stimulation or electroconvulsive therapy.
Health Screening for Depression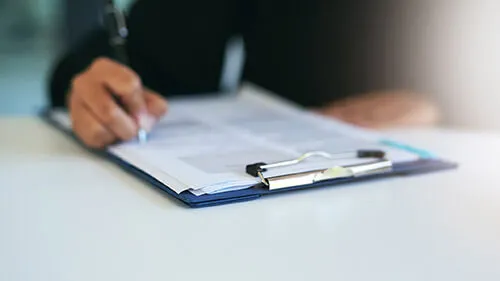 National Anxiety and Depression Week: How To Help
A health screening for depression is a medical checkup that assesses the risk of depression. When a person undergoes a depression screening, they can expect to receive a questionnaire, namely Patient Health Questionnaire-2 (PHQ-2) or Patient Health Questionnaire-9 (PHQ-9). 
PHQ-2 consists of two items meant to serve as the first step in identifying people at risk of depression. The first asks whether the patient has little interest or pleasure in doing things, and the second asks whether they're feeling down, depressed, or hopeless. The patient answers by selecting a rating on a Likert scale, with 0 indicating "not at all," 1 indicating "several days," 2 indicating "more than half the days," and 3 indicating "almost every day." Total scores range from 0 to 6, with 3 and above suggesting major depressive disorder.
PHQ-9 is a nine-item form. It includes the two PHQ-2 items along with six other items asking about depressive symptoms and one asking about suicidal ideation. The rating system for each item is identical to the PHQ-2. Total scores range up to 27, with the meanings of the scores being as follows:
0 to 4: absence of a depressive disorder.
5 to 9: minimal symptoms of depression.
10 to 14: minor depression, persistent depressive disorder, or a mild form of major depression.
15 to 19: moderately severe major depression.
20 or higher: severe major depression.
How To Get Screened for Depression
Primary care providers usually administer depression screening tools such as the PHQ-2 and PHQ-9. To get screened, reach out to your provider for an appointment, specifying that you'd like an assessment for depression. You may receive a questionnaire in the waiting room on the day of the appointment, or your provider may refer you to a specialist who will perform the assessment.
There are also online assessments you can take at home. Organizations such as the United States Preventive Services Task Force and the Anxiety and Depression Association of America have depression screening questionnaires on their respective websites. Though these are informal assessments, they may serve as starting points for motivating you to seek professional support.
The Advantages of Early Screening for Depression
Early screening can be hugely beneficial to those at risk of depression. Below are some of the principal advantages:
Treatments: By acknowledging a mental health condition and seeking help, a person can begin to receive treatments for improvement, including therapy and prescriptions.
Improved physical health: Preventing the progression of depression can also prevent its comorbidities, such as cardiovascular disease and diabetes mellitus.
Improved behavioral health: There's often a correlation between mental health concerns and substance use, so getting screened and subsequently seeking help can prevent the onset of substance use disorders.
A life saved: According to some research, depression is the cause of more than two-thirds of the 30,000 suicides reported every year in the United States. Screening and treatment are the keys to preventing more lost lives.7
Depression is a treatable disease, but treatment first requires recognition. This coming Depression and Health Screening Month, we encourage you to spread knowledge about depression so that you might help someone in need.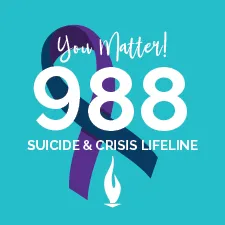 ---
Footnotes
1. "Causes of Depression," WebMD, https://www.webmd.com/depression/causes-depression
2. "Adherence to a Healthy Dietary Pattern Is Associated With Less Severe Depressive Symptoms Among Adolescent Girls," Psychiatry Research, https://www.sciencedirect.com/science/article/abs/pii/S0165178118312678
3. "Depression and Associated Factors in Hospitalized Elderly: A Cross-Sectional Study in a Saudi Teaching Hospital," Annals of Saudi Medicine, https://www.ncbi.nlm.nih.gov/pmc/articles/PMC6150550
4. "Depressive Disorder (Depression)," World Health Organization, https://www.who.int/news-room/fact-sheets/detail/depression
5. "Depression Statistics," Depression and Bipolar Support Alliance, https://www.dbsalliance.org/education/depression/statistics
6. "Common Comorbidities With Substance Use Disorders Research Report," National Institute on Drug Abuse, https://nida.nih.gov/publications/research-reports/common-comorbidities-substance-use-disorders/part-1-connection-between-substance-use-disorders-mental-illness
7. "Suicide Statistics," Depression and Bipolar Support Alliance, https://www.dbsalliance.org/crisis/suicide-prevention-information/suicide-statistics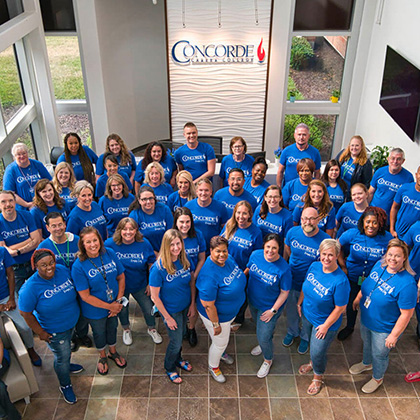 Next Steps?
We have a Concorde representative ready to talk about what matters most to you. Get answers about start dates, curriculum, financial aid, scholarships and more!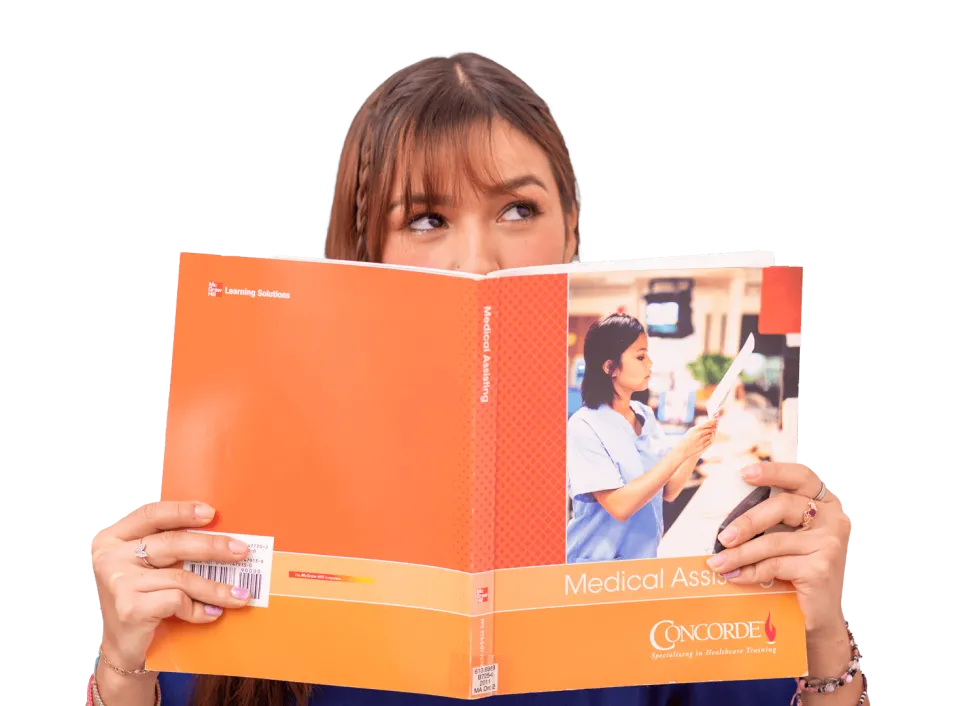 Are You College Ready?
How you think and what you love about life might give you important insights about your college readiness. Our NEW College Readiness Quiz provides instant feedback with your results. Click the button to get started!
START THE QUIZ