Updated November 13, 2015. The information contained in this blog is current and accurate as of this date.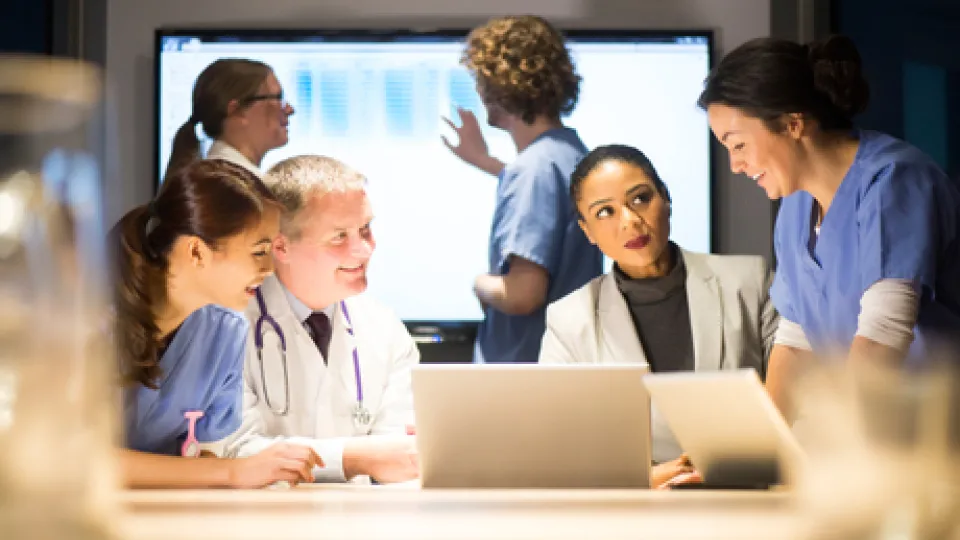 November 1-7 was National Allied Health Professions Week, a time in which we honor and celebrate the three million hardworking and dedicated medical office professionals, or MOAs, who support physicians, nurses and other health care industry professionals. Sponsored by the Association of Schools of Allied Health Professions (ASAHP), this special week puts the focus on "improving the quality and quantity of needed workforce in the health occupations and professions."
A FAST GROWING FIELD
The rapidly growing aging population, thanks to the Baby Boomers and prolonged lifespans, creates a high demand for skilled medical professionals. The Bureau of Labor Statistics predicts that MOA jobs will increase by 36 percent between 2012 and 2022. Estimates are that more than 800,000 MOAs are employed in physicians' offices, although they are also integral to the smooth functioning of rehabilitation clinics, hospitals, nursing homes, dental offices, medical laboratories, and insurance companies. US News and World Report rank Medical Secretary 54th among the "100 Best Jobs."
WHAT DOES AN MOA DO?
These professionals support physicians, nurses, and other health care staff to ensure that the practice runs smoothly and efficiently, freeing up the medical staff to focus on patient care. MOAs act as the liaison between the patient, the health care team and the insurance company. Some positions involve:
Acting as office managers, overseeing employees and procedural systems
Scheduling appointments, answering calls, greeting patients
Writing medical correspondence, reports and documenting charts
Coding procedures and diseases; billing patients and insurance companies
Providing medical transcription services that turn dictated recordings into written reports and correspondence
WHO IS THE IDEAL MOA?
The ideal candidate is a true people person who thrives on interaction with the public. This person might have a strong interest in the health care field, but no desire to physically treat or diagnose patients. Because he or she is the first point of patient contact, and often the last, it is the MOA's responsibility to set a warm and caring tone. For this reason, candidates:
Have excellent oral communication skills
Are authentic and empathetic, able to deal compassionately with people in poor health and pain
Have good organizational and attention to detail skills; great multi-taskers
Possess strong computer and data entry skills
Are gratified by solving patients' problems
Every day brings a new set of challenges, and an MOA's work life can be very fast paced. But it's a highly rewarding career that is ideal for people who want to contribute to the health and well being of their community in meaningful ways.
WHAT ARE THE EDUCATIONAL REQUIREMENTS?
Medical employers seek to hire skilled candidates who are strong in medical terminology, insurance industry knowledge, coding and billing procedures, recordkeeping and customer service.
The medical office professional coursework at Concorde Career College includes an emphasis on the following areas:
Preparing medical charts and reports
Medical correspondence from dictation (transcription)
Medical office bookkeeping
Medical office front-desk management
Multiple-medical-office software packages
You can join this field of dedicated professionals who make a difference in patients' lives. To learn more about our programs, request information, or call Concorde Career College at 1-800-693-7010.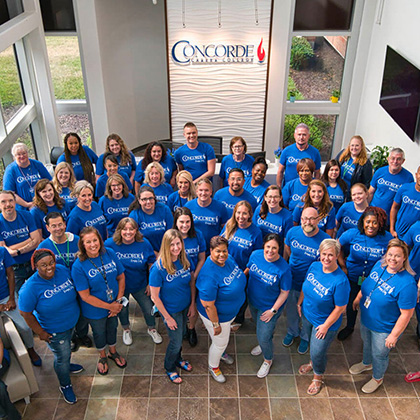 Next Steps?
We have a Concorde representative ready to talk about what matters most to you. Get answers about start dates, curriculum, financial aid, scholarships and more!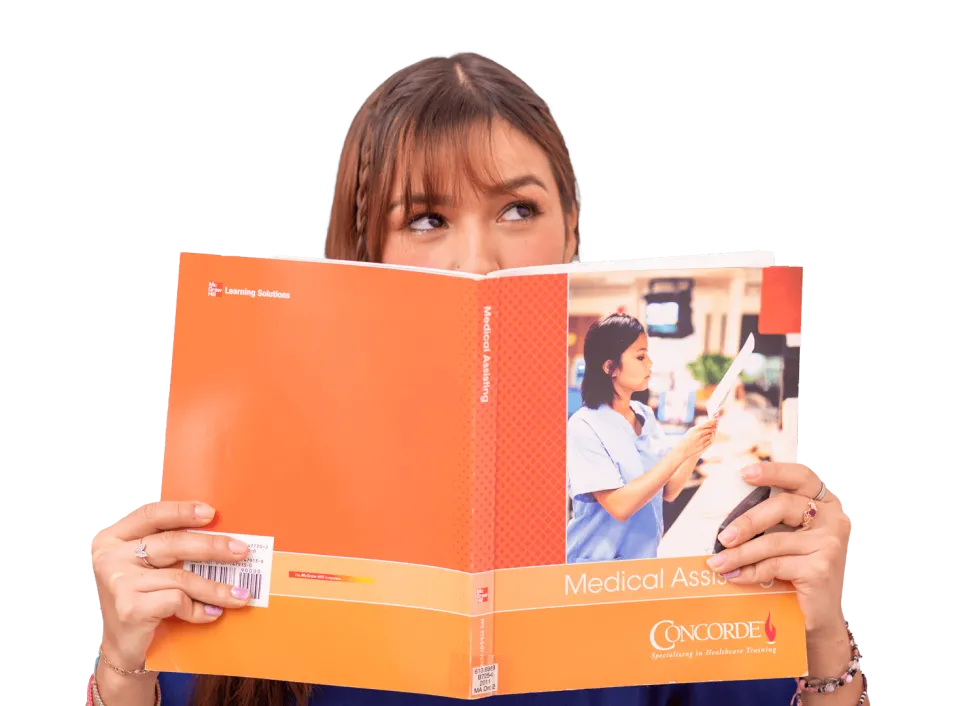 Are You College Ready?
How you think and what you love about life might give you important insights about your college readiness. Our NEW College Readiness Quiz provides instant feedback with your results. Click the button to get started!
START THE QUIZ