Updated January 17, 2023. The information contained in this blog is current and accurate as of this date.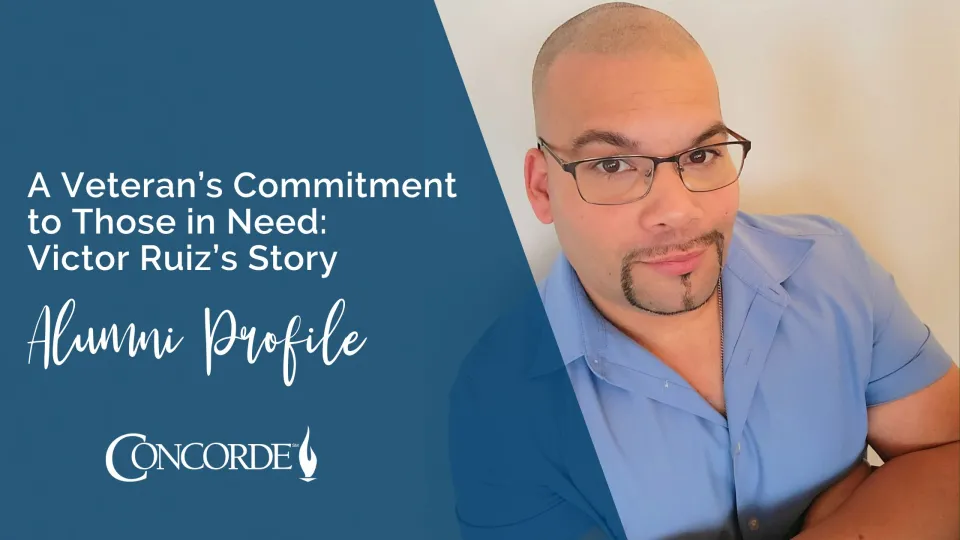 Victor Ruiz has always had a natural inclination to help others. After the events of September 11, 2001, he set aside his original plans of becoming a history teacher in order to serve another calling; a career in the military.
"Such a tragic event made me step back and think about how I can help others," Ruiz shared. "I had always seen myself as a teacher, but suddenly I was rethinking that plan and exploring a career in the military. I wanted to make a difference during an extreme time of need. It didn't feel right for me not to be out there."
From 2003-2010, Victor would serve as a United States Army medic, acting as a first responder to triage illnesses and injuries. While in Iraq, Victor received a combat action badge for treating casualties under fire, and it was this high honor that helped affirm his passion for helping others on the battlefield and beyond.
But as we've all had happen to us, life can throw a wrench into even the most motivated person's plans. In 2010, Victor was diagnosed with a respiratory condition, causing him to retire from his role as a combat medic. Suddenly, Victor had gone from being the person giving medical attention, to the one in need of it. He moved back to San Antonio and started focusing on his recovery and wanting to return to doing what he loved most. After more than a decade since his last career change, he found himself again asking "what can I do to help?"
Following his recovery, Victor redirected his energy toward becoming an EMT in San Antonio, where he was able to provide high-quality medical care to those in need. However, it wasn't long before Victor longed for a new challenge, and knew he had the potential to prosper in a more fitting position. "While I enjoyed being an EMT, I felt like I wasn't doing enough," said Victor. "I felt like I wasn't able to be as hands-on as I was in my previous role. I wanted to understand patients better and have a larger role in the care they received."
After experiencing the effects of a respiratory illness firsthand, Victor wanted to explore a career that served respiratory patients. While researching his options in the San Antonio area, he stumbled upon Concorde.
"Something that immediately stood out to me about Concorde was their clear commitment to serving veterans," Victor noted. "It was important to me to enroll in a school that understood where I was coming from, and had the resources to support my long-term goals. Concorde was that and more. I was not only accepted, I was celebrated for where I was coming from."
Soon after enrolling in the Concorde Respiratory Therapy program, Victor knew he had made the right choice. "My credits transferred over so easily, I was able to jump right into the hands-on experiences I had been looking for," he said.
During the 17-month program, Victor was able to gain a deeper understanding of how he could best serve his community.
"My clinicals gave me the experience, confidence and connections to succeed," Victor said of his time doing rotations at different wards of a local hospital. "I was able to learn alongside talented professionals who pushed me to be the best version of myself. My peers at Concorde became my family." After graduating in 2016, Victor had a new degree and a renewed sense of optimism, ready for his next chapter. He began his career at a local hospital helping those whose gripping stories and circumstances weren't so different from his own — veterans.
"It all comes full circle," Victor said. "I couldn't think of a better career that encapsulates my passions and goals. I'm grateful I never gave up on myself, and that I was given the opportunities to achieve my dreams."
If you're a veteran looking to pursue your dream job, Concorde has the educational tools to help. Learn more about their military tuition support program today.
Are You College Ready?
How you think and what you love about life might give you important insights about your college readiness. Our NEW College Readiness Quiz provides instant feedback with your results. Click the button to get started!