Updated August 19, 2020. The information contained in this blog is current and accurate as of this date.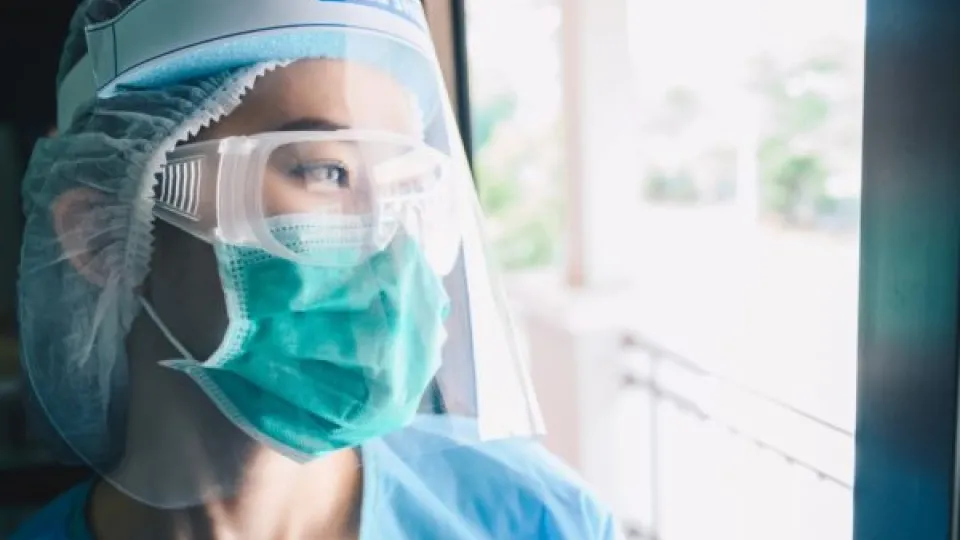 *This article is sponsored by Infinity Scrubs, and Concorde has no affiliated with them
Over the last several months, it has become clearer than ever before just how important healthcare workers are. We depend on them to care for us when we are sick or injured, and we take for granted that there will always be enough of them to lend aid when it is needed. As the novel coronavirus has spread, though, many healthcare facilities have faced shortages due to providers getting sick or testing positive for the virus.
With COVID-19 cases rapidly increasing throughout the spring, concerns regarding not having enough healthcare workers to care for sick patients grew. "Flattening the curve" to avoid overwhelming hospitals with sick patients became a huge priority, and while the spread has slowed, recent spikes in cases in certain areas are still a huge cause for concern.
Now and in a post-COVID-19 world, the health of healthcare providers is and will remain an important topic. Changes ranging from wearing long sleeve scrubs for men (1) to better protect the skin to learning how to deal with an emotional crisis are taking place throughout the healthcare industry to help keep workers safe, and many of those changes will likely continue for many years to come. Keep reading to learn more about the significance of healthcare providers' health for the future.
The Health of Healthcare Workers
Healthcare workers dedicate their lives to caring for others. They often work long hours and are exposed to all sorts of potentially harmful viruses, bacteria and other microorganisms. They risk their own health to improve and maintain the health of others. While this is a noble cause, the outbreak of COVID-19 has proven that the health of healthcare workers is vitally important.
As of April 2020, more than 9,000 healthcare providers in the United States were confirmed to have COVID-19, according to the Centers for Disease Control and Prevention (CDC) (2). Those who tested positive reported coming in contact with COVID-19 patients in healthcare settings, in their own homes and in the community. As the nation has continued to grapple to respond to this healthcare crisis, protecting the health of doctors, nurses and other providers has become increasingly vital.
Unfortunately, the people who need to be protected are the ones whom we are relying on to work on the frontlines. Healthy healthcare providers simply are not able to shelter in place or avoid going out in public to avoid getting sick. Instead, they need to work directly with the patients who are sickest and need treatment the most.
Protecting the Health of Healthcare Workers Now and in the Future
Over the course of just a few months, the world has quickly seen the devastation that can occur if healthcare workers are ill and unable to work. Fears regarding shortages of qualified professionals have spurred many states to offer accelerated re-certification programs (3)for former doctors and nurses, while some areas are loosening requirements and fast-tracking nursing students, who are nearing the end of their education, to get them working faster.
To avoid worsening shortages and to prevent them in the future, though, steps must be taken to protect the health of those who have dedicated their lives to caring for others. Doctors, nurses and even hospital engineers are taking their own health more seriously, and steps are being taken to protect them.
Antimicrobial laundry detergent additives (4) are one simple means of protecting workers. When used while washing scrubs, lab coats or other work attire, these products eliminate potentially harmful microorganisms, including viruses, fungi and bacteria and prevent them from growing on fabric. Workers are also taking greater care to avoid wearing their healthcare uniforms outside of their places of employment and taking steps to prevent their soiled scrubs from contaminating other clothing or items in their homes.
The COVID-19 crisis has also shed a light on just how little personal protective equipment (PPE) is available to workers in American healthcare facilities. PPE shortages have left many doctors, nurses and other professionals working without adequate protection which, of course, has increased their exposure to the virus. In an effort to ensure the health of providers in the future, deficits will need to be addressed to guarantee vital workers will have access to the protective equipment they need to safely deliver patient care. Healthcare facilities and organizations will need to work closely with manufacturing facilities to form new partnerships that will result in readily available PPE in future times of crisis.
Industry experts are also recommending that healthcare workers take control of their mental and emotional health and well-being (5). It's important for facilities and workers to develop plans to recognize the warning signs that a mental health crisis may be developing. Understanding and utilizing coping strategies is crucial, too, and healthcare organizations are being encouraged to provide workers with professional resources that can help during times of crisis. Maintaining mental and emotional health among healthcare providers is just as important as maintaining physical health, and it is something that will likely become an increasingly common focus in the coming months and years.
Changes to Be Better Prepared
Healthcare providers play vital roles in our lives. They're who we turn to when we are sick or injured and who we visit for annual screenings to make sure our health is in check. We depend on them throughout our lives, often without giving much thought to just how much we take for granted that they will always be there to help when we need them.
In light of the COVID-19 crisis, it has become apparent that the health of healthcare providers is vital. In order to be able to care for sick patients, they themselves need to be able to remain healthy, even when working in close proximity to germs, viruses, bacteria, etc. Healthcare providers' health is more important now than ever before, and steps are being taken to ensure that it is a major priority in the future, too. It is likely that many changes will be made in the coming years to better prepare the American healthcare system for times of crisis.
---
Footnotes
1. Infinity Scrubs- Men's page, https://www.infinityscrubs.com/men/tops

2. "Characteristics of Health Care Personnel with COVID-19 - United States, February 12-April 9, 2020" CDC, https://www.cdc.gov/mmwr/volumes/69/wr/mm6915e6.htm?s_cid=mm6915e6_x

3. "U.S. hospitals brace for another challenge - an unprecedented shortage of nurses" NBCNews, https://www.nbcnews.com/health/health-care/u-s-hospitals-brace-another-challenge-unprecedented-shortage-nurses-n1167786

4. Infinity Scrubh- SmartBoost page, https://www.infinityscrubs.com/smartboost-laundry-additive

5. "Provider wellness key to preparing for second COVID-19 wave" uchealth, https://www.uchealth.org/today/provider-wellness-key-to-preparing-for-second-covid-wave/
Are You College Ready?
How you think and what you love about life might give you important insights about your college readiness. Our NEW College Readiness Quiz provides instant feedback with your results. Click the button to get started!