Updated December 23, 2019. The information contained in this blog is current and accurate as of this date.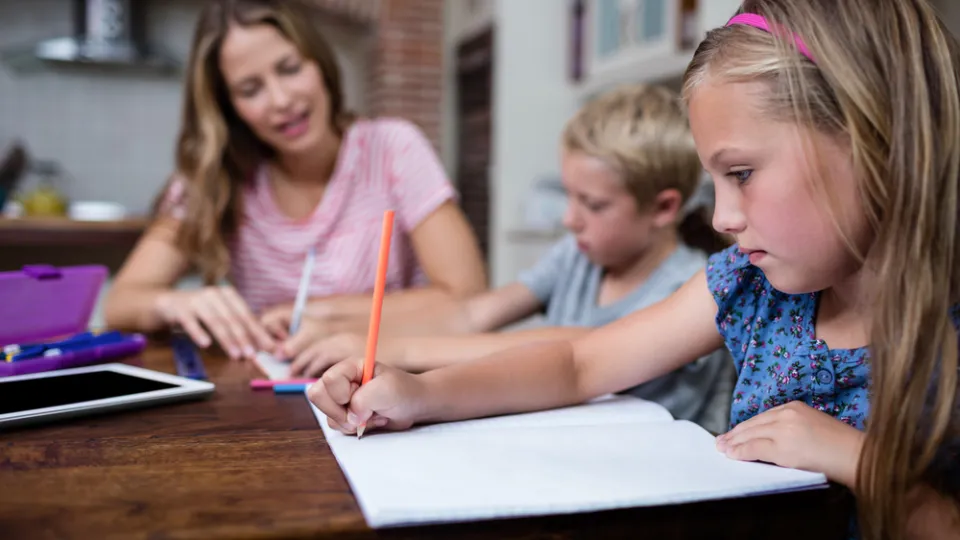 Ever wondered why you just can't seem to reach your full academic potential as a health care student? Chances are, it's not so much your brainpower, but your lifestyle, choices and study habits.
We want to see all of our Concorde students reach their full potential and achieve success as a health care student. So we sought some sage advice from both our resident Concorde experts and some sources from the outside with some ideas and ways to become a better student.
Does Routine Really Matter?
Simply saying the word "routine" can have negative connotations. You think of daily routines, and it almost always suggests no fun and much boredom. Spontaneity and unpredictability sound much more exciting. It's true in life, and it's true for our Concorde students seeking their health care education.
As we get older, however, it begins to become more apparent that having a solid daily routine can have benefits. In fact, life can even seem more fun and carefree once you put yourself on a good schedule. It essentially can take much of the stress out of pursuing your health care education.
Bustle.com recently published the "7 Benefits of a Solid Daily Routine." If you want to reign in your crazy life and adopt a daily schedule, here are some of the many wonderful benefits that can come of it.
7 benefits of a solid daily routine
You'll check more things off your to-do list. Do you ever wake up with so many things to do it honestly feels as though nothing ever gets accomplished? If you're pursuing your health care education while trying to balance work and home life, this might seem commonplace. Having a routine means blocking out chunks of your day for specific tasks. When you set up a time to get something done, there's less chance of procrastination. Getting things done becomes a habit.
Your mental health will thank you. Anxiety and stress levels can reach fever pitch when things are disorganized and chaotic. A daily routine eliminates the guesswork and therefore all that stress. You'll feel much more at peace.
There will be more time to relax. A routine means getting more done in a set period of time. That creates opportunities to schedule in more free time to relax and do what you want.
It'll help you break bad habits. The idea behind this is that routines help you build good habits, which eventually crowd out the old, bad habits. It might sound too good to be true, but it comes down to deciding what really matters most and then making a schedule that revolves around those things. Sticking with a routine will create new habits, and the old ones become a thing of the past.
You get to choose how the day goes. Life just sort of happens and time gets wasted when you don't have a routine. When you hold to a schedule, you have control over your day. You're doing what you want and accomplishing your goals.
Procrastination becomes a thing of the past. Procrastination happens when you have no idea what is going on when you have no real direction. But make a plan? Sticking to a schedule means getting things done. Give yourself an outline for the day, and all you need to do is follow it.
You'll get really good sleep. Your day will assuredly go smoother with a schedule, so it follows that your nighttime hours will go smoother as well. Better yet, make bedtime and sleep part of your routine. Get your body in a rhythm for sleep. It can only result in a much better night's sleep, making you more refreshed for getting back in your routine the next day.
It might feel easier to just let your days happen as they may. But if you want an easier life and want to get things done, a routine is the way to go, especially when embarking in health care training. Set your day up to take you where you need and then bask in your accomplishments. A little structure can go a long way.
Tips for Being a Better Health Care Student
Lori Liebman, MBA, Director of Student Affairs at Concorde's campus in Garden Grove, Calif., submitted the following five tips for being a better health care student.
Breathe! Many times we forget to take normal breaths when we are tense or stressed. Be conscious of breathing so your body and your brain can take in the necessary oxygen to stay awake and alert.
Get a good night's sleep. It is very important to allow your body and mind to regenerate with 6-8 hours of sleep every night.
Be kind. You will find that you get what you give. If you are kind to people, they will be more likely to be kind to you and allow the non-school parts of your life to run more smoothly.
Ask for help when you need it. There is a team of people at the school who is there to help you through your challenges. Use them. There is no shame in using all of the resources available to be successful. Don't forget about your classmates, too.
Smile! Studies show that if you smile, even when you don't feel great, eventually you start to feel better because your brain begins to believe what your face is communicating. People will respond more positively to someone with a smile and you might find yourself a new best friend.
Dale Smith, Assistant Director of Student Affairs at Concorde's campus in Memphis, Tenn., offered up a few more points to be a better student.
Go to class (attendance is linked to your academic success)
Read ahead/utilize a syllabus
Take notes
Study/review notes after class for immediate reinforcement of material
For medical skills - practice on friends/family (read skills assessment checklist for guidance)
Utilize the library when possible and stay focused
Prep meals in advance (for students on the go)
Schedule time to study and stick with that schedule
Eat healthily, get enough sleep and make time for sunlight
Taking Control of Your Life Education
Some of these helpful tips overlap, but you get the gist. Take your health care studies seriously, work hard and take care of yourself, and you'll greatly increase the chances of being a successful health care student.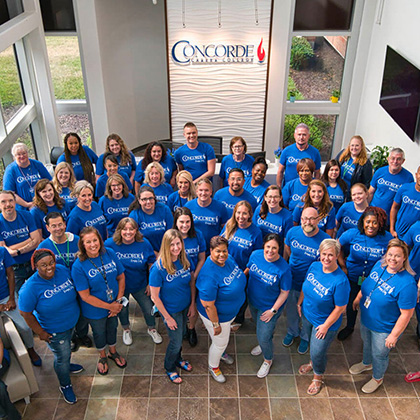 Next Steps?
We have a Concorde representative ready to talk about what matters most to you. Get answers about start dates, curriculum, financial aid, scholarships and more!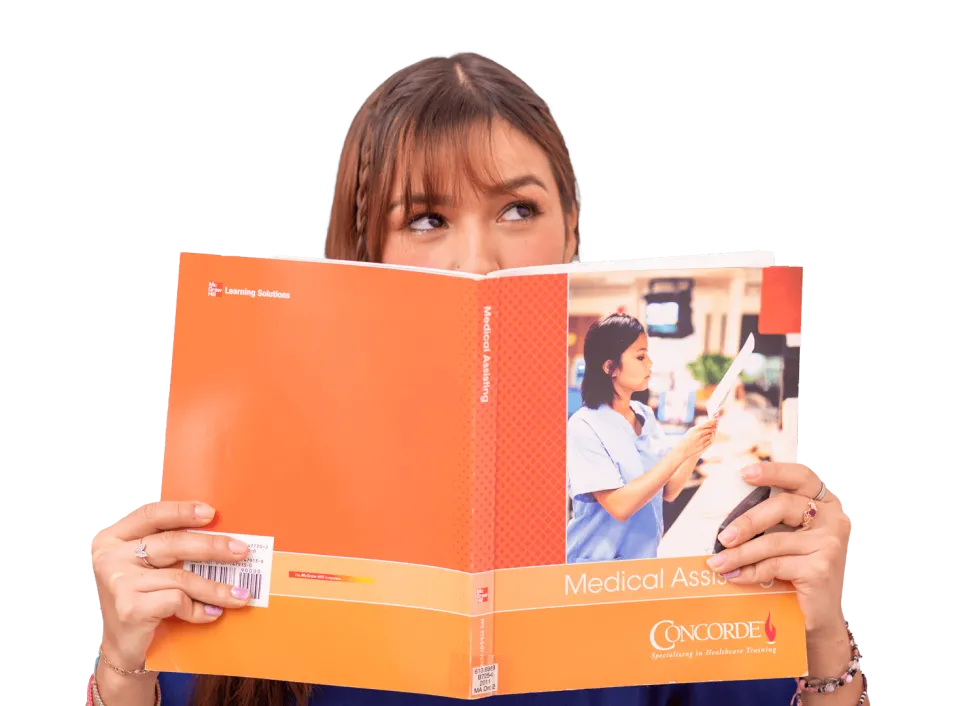 Are You College Ready?
How you think and what you love about life might give you important insights about your college readiness. Our NEW College Readiness Quiz provides instant feedback with your results. Click the button to get started!
START THE QUIZ