Updated January 17, 2023. The information contained in this blog is current and accurate as of this date.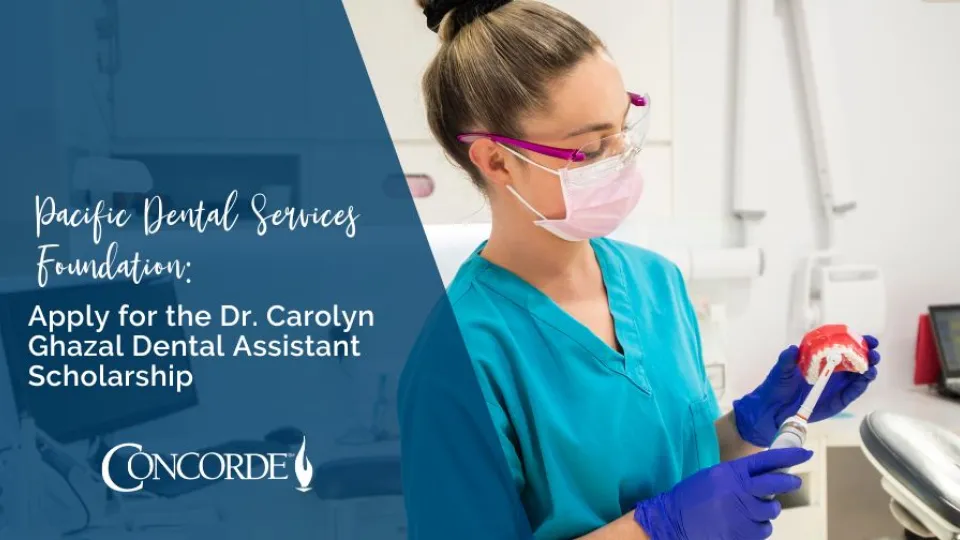 Pacific Dental Services (PDS) Foundation, a dental support organization that provides local, national, and international community service efforts to promote overall health by improving dental health, is now offering their quarterly scholarship to those who qualify. The scholarship provides students with financial assistance, mentorship, and on the job training and is named after Dr. Carolyn Ghazal, one of Pacific Dental's first dentists and whose heart for service and devotion for giving back is an example to all.
"Instead of providing full tuition costs, we put it to $5,000 max per recipient so we can reach more dental assistants and have a greater impact on the healthcare industry," said Taylor Studebaker, PDS Foundation Specialist. "We know that education can be expensive and often people are not able to work while in school. With this scholarship, we want to support students in continuing to pursue a lifelong dental career."
Resources Available Through the PDS Foundation
Each scholarship recipient will be awarded a monetary amount of financial aid determined on an individual basis. The PDS Foundation works with participating colleges to review students' remaining balances and federal loans to help alleviate some financial responsibility.
On top of receiving a monetary scholarship, students will gain access to the PDS Foundation's advisory board and review committee, which contains dental assisting professionals. Through these connections and resources, recipients can ask working professionals specific questions about the job application process, where to extern, or how to locate career growth opportunities in and outside of PDS.
Because PDS is separate from the Foundation and solely meant as an available resource, scholarship recipients may look to opportunities both at PDS and outside the organization. For students interested in pursuing a career with PDS, Studebaker suggests that they connect with employees, especially during college workshops. 
"To build a connection, it's all about stepping outside of your comfort zone to ask for advice or speak of your interests," explained Studebaker. "That's a great steppingstone in getting involved with Pacific Dental Services."
How To Apply for the Scholarship
Any dental assistant student over the age of 18, who is a U.S. citizen, and has a high school diploma or GED, may apply. The PDS Foundation does not have a set number of scholarships they provide each quarter as it depends on how many applications they receive and how many meet scholarship qualifications.
To make an application stand out, Studebaker recommends that students put forth extra effort in their essay and acquire letters of recommendation from teachers, peers, and previous supervisors. Students should fill out their application to completion, including awards, job experiences, community service outreach, and financial responsibility. If a teacher is providing a letter of recommendation, it can't be a teacher from their current program.  
"It's really about putting some thought into answering those essay questions and who you're going to ask for letters of recommendation because those are two huge things when we review the applications," Studebaker continued. "What is really the passion behind this student pursuing this career?"
Across 2022, fifty-seven students have been awarded the Dr. Carolyn Ghazal Scholarship. Eighty-five Concorde students have received the Dr. Carolyn Ghazal Scholarship since 2016!
To learn more about this scholarship and to apply, please visit the PDS Foundation Scholarship page.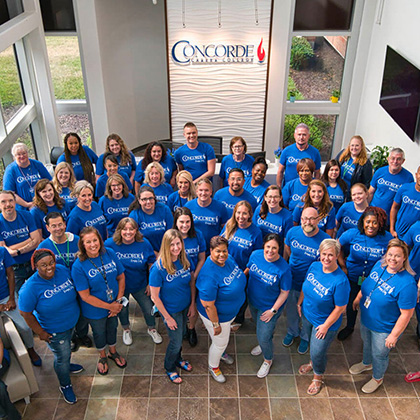 Next Steps?
We have a Concorde representative ready to talk about what matters most to you. Get answers about start dates, curriculum, financial aid, scholarships and more!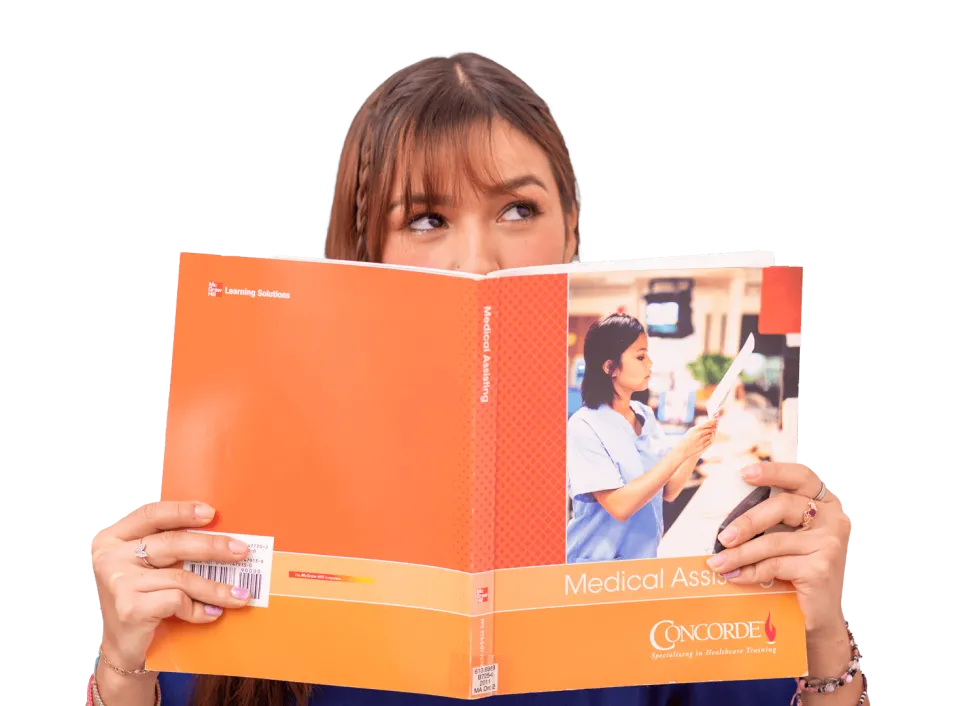 Are You College Ready?
How you think and what you love about life might give you important insights about your college readiness. Our NEW College Readiness Quiz provides instant feedback with your results. Click the button to get started!
START THE QUIZ